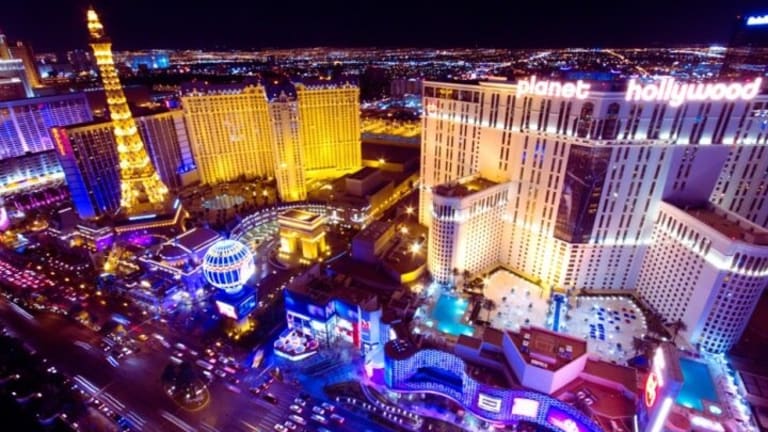 Why Relaxing US Gaming Laws Will Advance the Economy
It's clear that the time is right for sports betting to be legalized, and many predict that other forms of gambling will also soon be more widely accepted across the US.
In May this year, the Supreme Court of the United States overturned a 1992 law banning sports betting, opening the way for individual states to authorize gambling on the outcome of football, baseball, and basketball matches, as well as on other sports and other betting possibilities within them. The 1992 Professional and Amateur Sports Protection Act was struck down by a 6-3 majority, despite official objections from the NFL, NBA, NHL and Major League Baseball, with the professional sports leagues arguing that gambling would hurt the integrity of their respective sports.
It's clear that the time is right for sports betting to be legalized, and many predict that other forms of gambling will also soon be more widely accepted across the US. It's estimated that 32 states will authorize sports betting within the next five years as a result of this decision, tapping into the $150bn Americans currently bet on sports games every year, according to the American Gaming Association. With legalization, that amount will undoubtedly increase dramatically.
Years of campaigning
Since 1992 the only states able to authorize sports gambling have been those that had already done so before the law was passed- Delaware, Montana, Nevada and Oregon. Of those, Nevada is the only state where one can legally bet on the outcome of a single game.
The change is the result of years of campaigning by the state of New Jersey, which has long wanted to legalize sports gambling at its casinos and racetracks. Over a dozen other states also supported the campaign. In 2012 New Jersey passed its own law allowing sports betting in a direct challenge to the federal law but was sued by the professional sports leagues. In 2014 it tried again, repealing statutes prohibiting sports gambling, but it was sued again and eventually took its case to the Supreme Court, resulting in final victory.
Economic impact
In 2014 the American Gaming Association's first report on the economic impact of the gaming industry revealed the direct employment of 570,000 people in the sector, and a total of 1.7 million in work as a result of licensed gaming of some kind. When the spending power of employees is added to a direct economic impact of $102bn, the AGA currently estimates the US gaming industry to be worth a total of $240bn, even in its presently restricted form. The industry also contributes generously to the overall economy in the form of taxation, with gaming taxes contributing $38bn to state and local revenue in 2013 on total earnings of $81bn.
Safer and fairer
It is clear from these figures that far from being a shadowy fringe activity, gaming that involves wagering money is one of the larger industries in the US overall. Americans like to place bets, and a significant number are going to do so whether it is strictly legal or not. The activity will be less harmful and more beneficial if it is legalized because gaming will become safer and fairer as it will be regulated, and the companies will be made to adhere to strict standards of conduct. In addition, the money generated will go to legitimate businesses, rather than criminals, and taxation will ensure that money made through gaming can be used to support the local economy, helping to provide schools and hospitals, rather than actually costing the state and the federal economy money through attempting to stamp out illegal gaming- a crusade that is doomed to failure.
In Pennsylvania, the state's ten casinos are taxed at 55% on their slot machines and 16% on the proceeds of table games. As a result, the casinos contribute over a billion dollars to state funds every year. State and National Lotteries are also a popular and relatively uncontroversial form of legal gaming that have become an essential part of many state's budgets, as a voluntary alternative to income tax.
Out of step
The worldwide rise of internet gambling in the 21st century has been frustrated in the US due to outdated laws like the 1961 Federal Wire Act. That was reinforced by the 2006 Unlawful Internet Gambling Enforcement Act. Yet, the US is increasingly out of step with the rest of the world in its attitude to online gaming.
In the UK, which has a similar social and economic climate to the US, gaming and sports betting is a significant contributor to the country's overall GDP. Approximately £2.3bn is being generated annually, and in 2014 the UK levied a 15% consumption tax on online casinos, which must receive a license from the country's gambling commission. Other European nations operate similar systems of regulation and taxation, with great success.
Freedom to play
In the US, however, receiving money through online gaming is illegal in most states. As a result, not only is a major source of potential revenue disregarded, but American citizens are restricted from enjoying in their own homes a personal freedom that many around the world take for granted. Furthermore, in states where casinos are legal, the ban on online gaming makes no sense and penalizes the old and infirm who cannot get to a brick and mortar casino. Also, prohibition encourages unscrupulous and fraudulent gaming sites that offer a substandard service at best.
The European model, in contrast, encourages competition among gaming providers all of which must adhere to high standards of practice. The well-respected 888casino is one of the oldest and most successful online gaming providers, due to the high standard and wide variety of casino games on offer at its sites. The company also promotes a thriving online community of users, with tutorials, seminars, and forums that encourage fair play, and provide a better understanding of how the games work. The informative and engaging services are all being conducted with a spirit of decency and cooperation.
The "War on Gaming" is unwinnable and unfair, as American citizens enjoy testing their luck and playing games of skill and chance alike. Wagering money on these fun activities is also very much in our national character, yet the American people remain unable to enjoy this pastime with the freedom enjoyed by others around the world. Meanwhile, casinos and lotteries provide valuable state income that could be maximized if the laws were relaxed and less money was spent on trying to enforce them. Perhaps it is time to properly accept, allow and regulate gaming for money, for the benefit of the individual states and the US as a whole.
Key points
States now have the right to authorize sports betting, for the first time in 26 years
7m jobs rely on the existing US casino business
The US gaming industry is worth $240bn
Legalized gaming is safer and fairer, and can be taxed to benefit the economy
Online gaming, currently illegal in the US, could be a significant contributor to the national economy