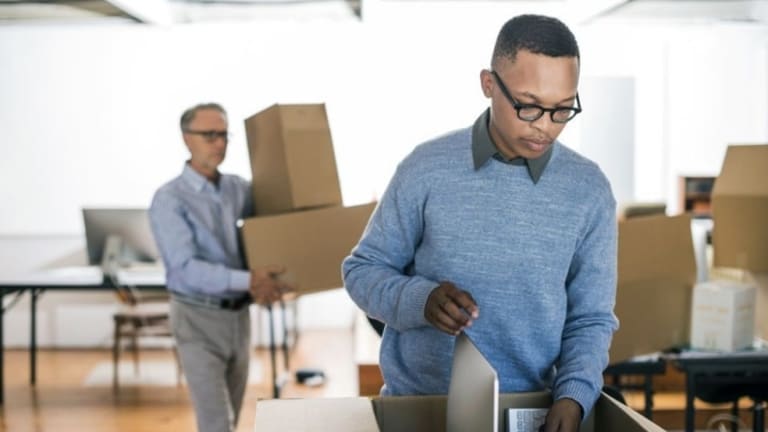 How to Reduce Downtime While Relocating Your Business
When it comes to a move, planning is the key element. You should plan a corporate office move at least 3 months before the moving date.
When it comes to corporate office relocation, a little downtime is acceptable. However, it is important to make sure that it is minimal and does not affect your business profit. Downtime is the time when you stay isolated from your clients or customers and when you do not provide your goods and services to your clients or when your office goes offline. This affects your business significantly and hence remains the primary concern of business owners undergoing relocation. Credible iMoving local moving companies state that with proper communication, it is possible to minimize or eliminate this downtime. You can keep your office work continued even while relocating to a new place and ensure business profitability.
Tips to minimize business downtime during relocation:
Plan it well
When it comes to a move, planning is the key element. You should plan a corporate office move at least 3 months before the moving date.
When it comes to a move, planning is the key element. You should plan a corporate office move at least 3 months before the moving date. Planning of move includes a lot of tasks such as inventory of all the items that you want to ship or move, separate the things that you will sell, and that you will shift.
Remember that packing is the task that takes most of the time of a move therefore, it is important to start packing at the earliest. First, pack the items that are not needed to accomplish day to day activities. Then start packing other items with minimum requirements and lastly pack the ones that you need more frequently. Smart packing can save you from a lot of troubles later.
Planning well before the execution of the move helps in having a successful move while reducing the office downtime.
You can provide work from home
Several office tasks can be done by your employees at home therefore you can easily assign the tasks to them ahead of moving. This is the best way to eliminate or reduce office downtime.
Keep your staff prepared
You should explain to your staff about each and everything that how the move will proceed. Keeping your staff prepared for the move will help reduce the office downtime. Having proper architecture at your place can work which allows all the employees to work remotely so that the downtime can be eliminated.
Get ready with the infrastructure
Do you use cloud technology? If yes, then ask your employees to work remotely while on the other hand, if it is not possible then make sure that everything related to the move is under control. If you have to buy new components for the office then buy them before you move and make sure all the cables are well connected to start work immediately when you move.
The layout of the new office
Make sure you are ready with the floor layout of your office. You should have a complete layout of the infrastructure of your new office so that whenever the office items reach a new location, you can instantly set them up and ask your employees to start working. Plan everything from infrastructure to layout so that you don't need to waste time on such things later.
Get ready with the IT room setting
If there is also an IT room in your office then select what will be your server room; closet, a corridor of despair, and so on. Identify the spot for everything and have the IT crew ready to set up and install all the cabling and connections as soon as possible. If you are considering buying new equipment and updating the technology of your office then you should deal with everything before you reach there. It will help your employees to resume work earlier.
Choose a slow season to move
To ensure that the productivity of the office does not go low, make sure you choose the time to move when there is less work. It will help you not to hurt productivity significantly. This is one of the best ways to move smoothly without hurting the finances of your office much.
Don't forget to hire IT specialists
When it comes on move, your IT employees might need IT specialists for the set up of everything. You should hire IT, specialists, for your business whether for a limited time. Once everything gets settled and all your employees get back to work, you can keep only the regular employees at your office. This helps you to save the time of your employees as well as reduce the downtime of your office so that your business would not get much affected by the move.
Keep updated with all the details
If you stay in communication with your staff and if you keep the entire workflow under your control, it will help you to stay connected to your clients at the same time. Make sure you keep updated with all the details so that the strategy you have made can be executed in the right manner.
A Corporate office move is not an easy task to accomplish. It requires a lot of time but makes sure it does not hurt your business finances. By keeping the downtime low as much as possible. Just focus on all the above-given tips which will help you in reducing downtime.
Sponsored