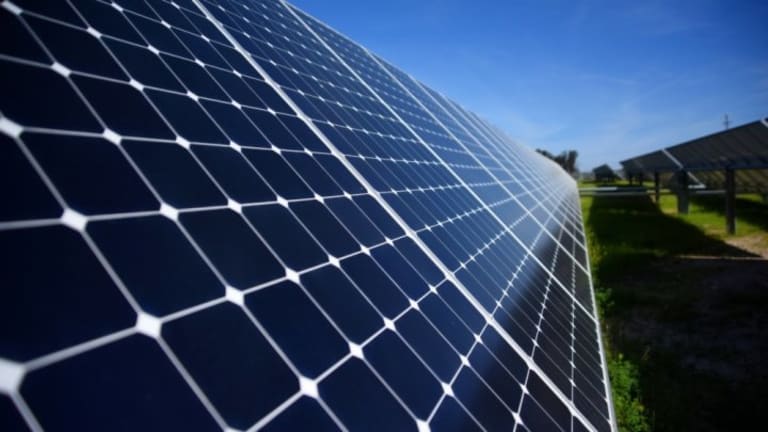 Renewables Are the Second Largest Source of Energy, and that Isn't Enough
Ryan Butler: Solar PV has had a strong rebound in renewable capacity additions, and renewable power is set to expand by 50 percent between the years of 2019 and 2024.
In the last decade, the use of renewables has spread very quickly. At first out of necessity, renewable energy is finally becoming affordable. Still, despite that eco-friendly energy is the second largest source of electricity, development of renewables needs to accelerate to achieve long-term climate, air quality, and energy access according to a new report by the International Energy Agency.
The IEA has begun a market analysis starting this year and ending in 2024. This forecast of renewable energy and their technologies provides a look at global trends and the development of renewable energy methods for the electricity, heat, and transport sectors. Nearly a third of Earth's electricity will come from renewables in 2024, and yet this growth may not be fast enough.
While the analysis this year contains an in-depth look at solar PV, which sets to more than double the capacity in the next five years. This accounts for almost half of all PV growth. The current state of play in distributed solar PV and map of its huge growth potential in the coming years is assessed by the report.
Solar PV has had a strong rebound in renewable capacity additions, and renewable power is set to expand by 50 percent between the years of 2019 and 2024.
Solar PV has had a strong rebound in renewable capacity additions, and renewable power is set to expand by 50 percent between the years of 2019 and 2024. Solar PV leads this increase, with an equivalent of 1 200 GW to the total installed power capacity of the United States. Solar PV accounts for almost 60 percent of expected growth and onshore wind represents one quarter of this growth.
China & the EU
Meanwhile offshore wind contributes 4 percent to this increase, with a capacity forecasted to triple by the year 2024. This increase is stimulated by competitive auctions in the European Union and the expanding markets in both China and the United States. Bioenergy capacity grows as much as offshore wind with the greatest expansions in China, India, and the EU. Hydropower growth slows, although it still accounts for one-tenth of the total increase in the capacity of renewables.
According to the IEA, renewable growth could be up to 26 percent higher than the report's current forecast. The case for acceleration requires governments to address three main challenges. First the policy and regulatory uncertainty. Next, the high investment risks in developing countries, and lastly system integration of wind and solar in some countries. The single largest source of additional expansion potential is Solar PV followed by onshore wind and hydropower.
China accounts for 40 percent of the global renewable capacity expansion. Over the forecast period, China is higher than last year because their improved system integration and lower curtailment rates. Enhanced competitiveness of both solar PV and onshore wind also contribute to this.
The EU results offer a more optimistic look at the acceleration of eco-friendly energy. The results show that higher planned renewables auction volumes and faster distributed solar PV growth in member states to meet renewable energy targets. According to the specialists at the site MoneyPug, which is known as a platform to compare energy providers, wind and solar PV developers in the United States are rushing to complete projects. Before the federal tax incentives end while corporate power purchase agreements and state-level policies contribute to growth, people try to finish their projects earlier rather than later.
Coal & Fossil Fuels
The power plants in the United States are expected to consume less coal next year than at any point since 1978. Coal was once the leading fuel source in the US, but it has been replaced by natural gas in recent years. Renewables are not far behind, and increasing. Offshore wind will triple, the IEA projects 12 percent of growth. They will likely replace natural gas within the next five years. This is true for the United States, but coal reigns supreme in most of the world.
As our awareness of climate issues and carbon in our atmosphere comes to the forefront, we are realizing that we need to transition to renewable energy more quickly. Despite the relative quick growth, eco-friendly energy needs to grow more to accomplish our goals of cleaning up the atmosphere, liberating our air of toxins, and living more sustainably.
Ryan Butler
Ryan Beitler is a journalist, writer, and travel blogger. He has written for Paste Magazine, New Noise Magazine, OC Weekly, Deadline News, The Slovenia Times, and many travel publications. Reach him at ryanrbeitler@gmail.com