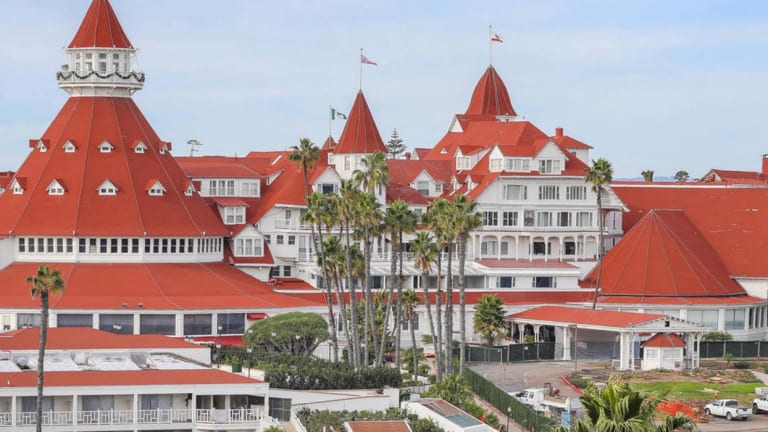 Renowned Realtor Maria Garate-Lavalle Is Hailed as One of the Top 1% of Realtors in All of San Diego Countya
In the near future, Maria envisions herself becoming the go-to real estate agent for Coronado Shores.
The real estate industry is home to the best entrepreneurs in the business. With a host of exceptional people in the industry, it becomes exceedingly challenging to stand out. However, Maria Garate-Lavalle has done the seemingly impossible, carving her own path in the real estate industry and becoming one of the top 1% in San Diego County.
Growing up, Maria Garate-Lavalle initially didn't want to be part of the real estate industry. "I grew up with real estate in my blood. My grandmother immigrated from Mexico to Coronado, California, in 1985 and has been selling real estate for 35 years. My mom, brother, and I joined and immigrated to Coronado 20 years ago, and my mom followed in my grandmother's footsteps in becoming a realtor. I grew up getting to visit beautiful homes in Coronado and being at open houses. Our family hangouts revolved around the real estate market and what house had closed for that week," Maria shared. "It seems everywhere I turned, we were always talking about real estate. Everyone always asks you what you want to be when you grow up. The one thing I knew was I did not want to be a realtor."
Eventually, she found herself falling in love with real estate and realized that her growth, success, and challenges were things that she would find in the industry, all of which were things that she had been looking for all these years. Maria Garate-Lavalle studied Business Management at San Diego State University and Economics at Tokyo International University, Japan.
As she studied abroad, Maria felt the need to look for a part-time job, and it just so happened that her grandmother needed help with her real estate business. Initially, she just wanted to help out, but after spending several months in the real estate industry, she would soon discover her true calling. She realized that being a realtor fulfilled her business-savvy spirit and satisfied the entrepreneurial characteristics she was looking for in a long-term career.
The fast-paced, dynamic, competitive, and demanding real estate industry suited Maria very well. It allowed her to develop her creativity, independence, and social connectivity, which made her feel fulfilled in the career path that she was choosing. Through it all, Maria thrived and embraced every aspect of her newfound passion, realizing that what she was looking for had always been within reach. Eventually, Maria learned the ropes and quickly grew her career in the industry.
Five years later, Maria Garate-Lavalle would rise to prominence and become one of the most successful realtors in San Diego County. Throughout her entire career, Maria became determined to continue her family's legacy in the real estate industry. Seeing her clients happy and helping them obtain their dream properties made her feel fulfilled in what she was doing, so she pressed on and continued to carve her path to success.
In 2021, Maria Garate-Lavalle was awarded as the third agent in Willis Allen, Coronado Branch. She was also recognized as one of the top 1% realtors in all of San Diego County by the Pacific Southwest Association of REALTORS and received the prestigious Real Estate Achievement and Leadership (R.E.A.L.) award.
"I have devoted all of my career to specializing in a community called Coronado Shores. The Shores are ten luxury oceanfront buildings located in the city of Coronado, a fairytale-like peninsula in San Diego Bay, California. Coronado is known for the grand Victorian Hotel Del Coronado, which was built in 1888 and sits next to The Shores community. In 2021, we sold over 35% of the inventory at The Shores," Maria shared.
In the near future, Maria envisions herself becoming the go-to real estate agent for Coronado Shores. She also aspires to develop and grow her grandmother's business, expanding the team by welcoming more passionate real estate associates and inspiring them to become the best in the field, much like her. From her humble beginnings, Maria Garate-Lavalle has become a force to be reckoned with in the real estate industry, and it's exciting to see how far she has come and how far her expertise will take her.