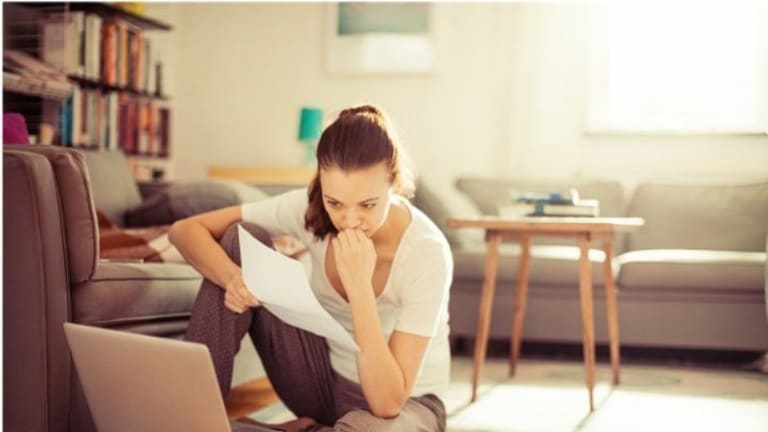 6 Ways to Start Repaying Student Loans When Forbearance Ends in October
Student loan forbearance is helpful in some situations but not always a feasible option for some borrowers.
Student loan debt can be a challenging debt to bear as you grow older. Each year, higher education costs tend to increase by thousands of dollars, leaving students with large amounts of debt that have to be repaid.
As a result of the COVID-19 pandemic, the U.S. government placed student loans in an administrative forbearance, allowing borrowers to put a pause on making monthly payments. However, unless the Biden administration extends this forbearance, you'll likely have to start paying back your loans in October 2021. 
It's intimidating knowing that these payments will come back. However, with the right resources and tools, you'll be able to strategize how to make your payments promptly, all while being fiscally responsible. Here's how to repay student loans and work to pay off some of that debt.
Paying Off Student Debt
Around 43 million Americans are currently paying off student debt, so know that you're not alone trying to find the most effective way to make payments. Understand that every type of student loan is different, depending on the education you received and what your income looks like.
Student loan forbearance is helpful in some situations but not always a feasible option for some borrowers.
Student loan forbearance is helpful in some situations but not always a feasible option for some borrowers. It's best to plan and use thoughtful strategies to pay off your student debt.
Here are some ways you can approach paying off debt so you can still have enough to make ends meet.
1. Pay more than the minimum payment required.
Like your credit card bills, the longer you put off making the minimum payment, the more interest your loan will accrue. The last thing you want is to add to that final loan price and continue paying more than you borrowed.
It shouldn't come as a surprise that only paying the minimum amount owed will leave you paying off the total debt for years to come. It's a great habit to pay what you're able to pay as soon as you're able to pay it.
2. Find a job that offers student loan forgiveness.
Depending on your industry and financial situation, it's a good idea to look into career paths that allow you to take jobs that offer loan repayment or loan forgiveness.
Working for the government in public service, being a teacher, and various other jobs allow borrowers to have their loans forgiven, and sometimes, without spending a single penny.
Considering a public service job may be the best option for you, especially if your degree matches up with the job description. Public service loan forgiveness has specific requirements that must be met for borrowers to be eligible, so be sure to do your research.
3. Budget your finances wisely.
Assessing your current financial situation is helpful for many reasons, primarily for borrowers looking to pay off their debt sooner rather than later. Although it can be tedious, taking the time to crunch the numbers regarding how much you owe versus your current income is necessary.
This way, you'll be able to know how much you're able to pay each month toward your student loan. Consider using an online budgeting tool to manage your finances. Take into account all of the monthly and annual expenses you have so you're better prepared to select a repayment plan.
4. Think about starting a side hustle.
If you find yourself low on cash and unable to meet your monthly minimum payment, it may be time to consider starting a side gig to boost your income. People often monetize something they're passionate about or take on jobs that allow them to have a flexible schedule.
Babysitting, dog walking, or rideshare or delivery services are all viable options to earn more. The more you make, the more you'll be able to pay toward your loan.
5. Pay a lump sum when possible.
If it's around your birthday or the holidays, you may receive bonuses or presents in the form of cash. Consider saving these assets to pay some of your student debt off. Although you may not have the disposable income to spend on personal items or entertainment, you'll be one step closer to paying off your whole loan, which will be much more satisfying in the long run.
6. Set up a two-week payment plan.
One positive aspect of student loans is that you'll never have to worry about prepayment fees. As mentioned earlier, it's good to get into the habit of paying more than the minimum amount on your loan.
To help you with this habit, consider scheduling a bi-weekly payment plan for yourself. This way, you're holding yourself accountable and will know to limit your spending on material items or experiences. Your future self will thank you for spending wisely and focusing on getting that debt paid off.
Prepare for Monthly Payments
It's no secret that paying off student debt can be stressful and cause people to reevaluate their financial situation. Thankfully, there are steps you can take to make the process of repayment easier for yourself. Consider following these tips, so you're ready when October comes around.
Ginger Abbott