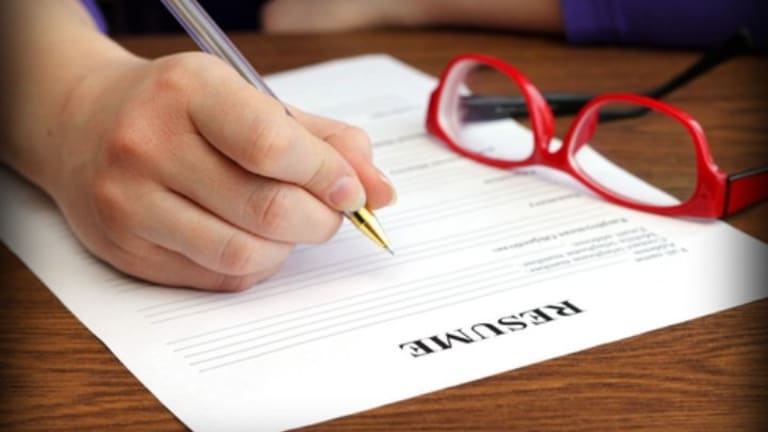 10 Tricks for Your Resume That Will Guarantee You Happiness at Work
Stephen Hamilton: To secure a future interview and get the job of your dreams, make sure that you write a marketable and strong resume. Use top strategies to be guided in the right direction and impress recruiters with your job application.
Perhaps, you're a professional assessing your current career path and its advancement, growth, or change. Or maybe, you just want to be ready for good job opportunities. Your resume is an effective tool to help you get where you want to be. Whether you're planning for a future growth, charting a career path, or considering a new field, you need to have a resume that will bring you happiness at work. If you don't know where and how to start, use tried and tested tricks.
The importance of having a marketable resume
How long does it take you to decide if you want to read a book or article or not? According to studies, people make this decision in a few moments. The same thing happens with resumes because they can be discarded within five seconds.
To secure a future interview and get the job of your dreams, make sure that you write a marketable and strong resume. Use top strategies to be guided in the right direction and impress recruiters with your job application.
Treat a resume as the important marketing document that should convince targeted readers to schedule an interview with you. Without a marketable and appealing resume that contains the information necessary for potential employers, you won't get the job you need. Don't forget a cover letter because it plays a big role too, as it goes hand in hand with your resume.
How to write a strong resume
If you feel confused or lack the right knowledge to write a good one, use these 10 helpful resume tips to increase your chances to impress hiring managers and get a good job.
Target your career goals with precision
You should realize that employers and recruiters review resumes very fast. The basic goal of your resume is to grasp what you want to do and how you can contribute to the company. Focus it on key strengths to meet the requirements of a specific job. Hiring managers expect this document to be tailored to a particular position. It's possible to sharpen the focus of your resume by including the following:
The headline stating the job you're seeking;
Your qualification summary;
The branding statement positioning you for a certain job;
A strategic organization;
The section listing your core areas of expertise;
The bullet points describing your professional experiences to tailor it to a given position.
You may need to write different versions of your final resume to end up with its sharp focus.
Make it keyword-rich
Most resumes are handled by a special tracking system. Keyword-searchable databases dominate the modern hiring process, and it means that your resume should feature industry terms or jargon as keywords.
Catch attention instantly
Your resume should be distinctive, sleep, and reader-friendly. To make it catch attention instantly do the following:
Choose easy-to-read and traditional fonts;
Leave enough white space;
Pick an original layout without turning potential employers off;
Include the graphic elements that add more interest (boxes, lines, tables, and shaded areas;
Avoid boring resume templates.
Portray your transferable and applicable skills
Show recruiters and hiring managers that your skills will contribute to them and they're applicable to the position you're targeting, especially when making a career change. Get additional help on Resume-chief to portray your professional skills because it's an important job-search tool.
Focus on your accomplishments
Think about the accomplishments that can set you apart from others. Give answers to such questions as:
How did you impress bosses to get promoted?
How did they benefit from your professional performance?
How did you get a better job or salary?
What did you do to overcome challenges?
What were the outcomes of your efforts?
Highlight your best selling points
In a resume, list information in order of its importance to readers. Follow this preferred order:
Your position or title;
Employers' names;
Their cities and states;
Dates of employment.
Decide if your working experience and education are your best selling points. Avoid listing the most relevant job skills at the bottom of your resume. For example, if language or computer skills are important to your field, put them atop this document.
Communicate your personal brand
The personal brand that you should express in your resume captures your:
Authenticity;
Career identity;
Essence and passion;
Image;
Potential value to employers.
Integrate a consistent branding message throughout it. Make a branding statement to define your promise of value, who you are, and why you should get hired.
Make it a sales pitch
Why are you better than other candidates? Your resume should give a clear answer to this question to convey your passion, distinctiveness, and uniqueness. If your resume is sharply focused, employers visualize you in a given position. If it's branded, your resume communicates your promise of value at once. Uniqueness takes it to the next level because you're portrayed as the only logical choice. Show potential employers that you understand the challenges they face and that your qualifications will help overcome them.
Structure all accomplishments as stories
The story structure is often suggested for successful job-interview responses. It should include such important elements as challenges or situations, actions, and their results. As hiring managers read resumes so fast, it's necessary to tell them your story backward (in the reverse order). Grab their attention by giving away the end first. It means that you should start with results, continue with the actions that brought them, and end with challenges or situations.
Get rid of grammar flaws, misspellings, and typos
You'll lose if your resume contains grammar errors, misspelling, and other mistakes. Proofread it a few times to find and fix all of them. This trick seems obvious, but many job seekers leave it out of their attention. Ask your friends or other people who are well-versed in language to proofread and edit your resume too. Keep in mind that both minor and major errors will kill your chance to get the job you dream of.
In addition, your resume shouldn't be a static document, so keep it updated and fresh. Writing the best one that will guarantee you happiness at work isn't as overwhelming or complex as you may think if you use all the above-mentioned tricks and consult professionals.
Stephen Hamilton
Sponsored