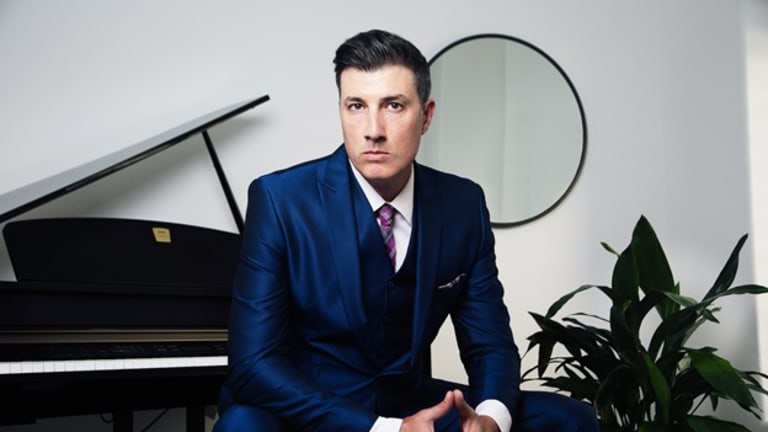 How Rich Fayden Became the Unsung Genius Behind Some of Music Industry's Brightest Names
Throughout his career, Rich Fayden has been connecting talents to industry leaders, bridging the gap between them and their dreams.
Anyone can dream of building a career in the music industry, but not everyone has the ear to find the best talents hidden among the crowd. It takes talent to determine who will be able to make it big in the cutthroat landscape of the music world. And yet, Rich Fayden seems to have no difficulty picking out the gems from the rest. The consultant and executive producer has worked with many established artists and record labels in the music industry. He has been instrumental in launching the careers of today's record-breaking artists and Billboard phenomena. With his contributions, it is high time that Rich gets the spotlight he deserves. Besides spotting talents, Rich is also a groundbreaking artist, with hundreds of thousands of streams across music streaming platforms.
Throughout his career, Rich Fayden has been connecting talents to industry leaders, bridging the gap between them and their dreams. He has served a crucial role in ensuring that such artists have their voices heard by music lovers across the globe. Rich's expertise has helped newcomers enter the industry by building proper relationships with record labels, producers, and promoters. His extensive network of music professionals has granted artists access to many doors that propelled them from ground zero.
Asked what motivated him to help talents make their way in the industry, Rich Fayden shared that he wanted to have someone who could show him the blueprint of the landscape when he was starting out as an artist himself. "I do this mainly because no one ever did it for me," he said. "I really want to help get excellent music out there, to help cut through all the clutter and the competition that's out there now for burgeoning new artists to navigate."
In 1996, Rich Fayden had the opportunity to sign with Atlantic Records, one of the most established American record labels in the industry. The deal marked the beginning of his journey in the music world, and, immediately after signing, he had the chance to work with music leaders such as Max Martin, Rodney Jerkins, Diane Warren, and Brian Malouf. Later on, in 2003, he started using various online platforms to find upcoming artists, from rappers to musicians, in hopes of bringing them to the forefront of the industry he loves.
Since then, he has found many gems from all walks of life, guiding them as they navigate and connect the dots in their music journey. He has built the foundation for the superstars of tomorrow, making the process less confusing and taking them closer to stardom. Shawn Mendes, Jack Harlow, Halsey, Sam Smith, and Conan Gray are just among the many names Rich has helped build. He has also worked with top-tier labels and producers, including Dave Aude, Oak Felder, Ian Kirkpatrick, and The Monsters and Strangerz.
"If I felt these artists had something really special, I contacted them, then went about sending out their links and pitching them to music industry executives I felt might be interested in their music. I was never looking to gain any fame for it; I just did what I could to help get these artists a fair chance to be heard," said Rich Fayden.
In terms of his own music, Rich Fayden loves keeping things fresh. His goal is to find and share quality tracks for his audiences, saying, "Catchy songs will always be the gas that helps the music industry engine run."
Find out more about Rich Fayden through his Instagram, Twitter, and Website.