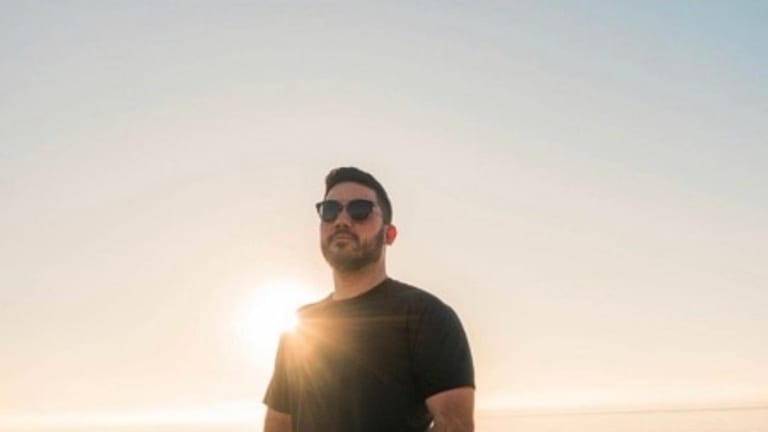 Richard P Blankenship Shows How Powerful Personal Relationships Can Lead to Sustained Financial Success
Blankenship knew there was a large demand to withdraw funds quicker, and with an added benefit like the utilization of gift cards.
Richard Blankenship is only 29 years old, and he already has several significant accomplishments to add to his resume as a serial entrepreneur. He has a diverse portfolio that ranges from investments into childcare facilities to Esports, all of which have gained tremendous success in their space.
However, Prizeout looks to have the most potential to disrupt its space in the financial technology field. Prizeout recently raised about 4.5 million dollars in series A financing. Blankenship is the cofounder of the company, and the way he met his partner, cofounder David Metz, is yet another indication of Blankenship's ability to create friendships that lead to prosperous business ventures.
The two met in Las Vegas two years ago, as they were in the middle of a three-month negotiation period to formulate a partnership for the companies they were working for at the time. Blankenship was the Chief Revenue Officer of Poker Central, the company is known for its extensive experience with live poker productions, like the famed World Series of Poker. Metz was the CEO of FleetWit, a trivia app company that was looking to combine trivia and poker for its upcoming shows.
Blankenship knew there was a large demand to withdraw funds quicker, and with an added benefit like the utilization of gift cards.
Both knew that making a deal would be beneficial for both companies, and as they negotiated and strategized a plan that would yield the best outcome for both sides, Metz and Blankenship became very friendly. Metz told Blankenship about an idea he had for a fin tech startup, and Blankenship immediately knew it would be a big hit due to his vast experience in the gaming industry. Blankenship knew that large companies in the gaming industry had billions of dollars of consumer funds, and they needed a better alternative for withdrawal.
Blankenship knew there was a large demand to withdraw funds quicker, and with an added benefit like the utilization of gift cards. The foundation of the relationship between the two was so strong that Blankenship immediately jumped on board, wiring Metz the seed capital for Prizeout. The two had such a strong bond that contracts were not needed, and the deal was done on a simple handshake.
Metz describes Blankenship as an incredibly charismatic person, and that he was not the only person that formed a unique bond with Blankenship, which later led to successful future endeavors. Many others that Blankenship has done business with say that he has a genuine sense of care about the personal life of others, which becomes a great building block for future collaborations. One noteworthy example is fellow serial entrepreneur Jeff Liboon.
Liboon was working for the Amazon App as the head of marketing when he first met Blankenship, and little did he know that this would be the beginning of a fruitful partnership and friendship. Liboon was captivated by Poker's Central capability in terms of live productions like the World Series of Poker, and sought to join forces with Poker Central for his Amazon Esports events. Blankenship was the Chief Revenue Officer for Poker Central at the time, and as their friendship evolved, the relationship between Amazon and Poker Central began to flourish.
The outcome was that the two serial entrepreneurs founded an Esports company called Estars studio, which was an Esports production company that serviced the needs of Amazon and other big brands. Not only did they team up to create a successful company, but Blankenship also invested in MightyKidz, one of the quickest growing childcare facilities according to INC 5000, as they ranked #344 on the list.
Blankenship was again able to capitalize on his natural ability to form intimate bonds with his business partners, which exceptionally stood out to Liboon. Liboon says that he had hundreds of business relationships with people, but Blankenship was very unique, as they were able to foster a personal relationship that was the bedrock for business ventures.
The two now take trips together, and Blankenship is also now the godfather to Liboon's daughter. The two serial entrepreneurs are both investors in one another's business, and have a personal relationship that is seldom seen in the business world.
So is the nature of Richard Blankenship, he takes the time to really get to know people and form a trust that exceeds a typical business execution strategy, and all the good things he does for people come back to him tenfold. He is still young, and only time will tell when the rest of the world gets to know Richard Blankenship.