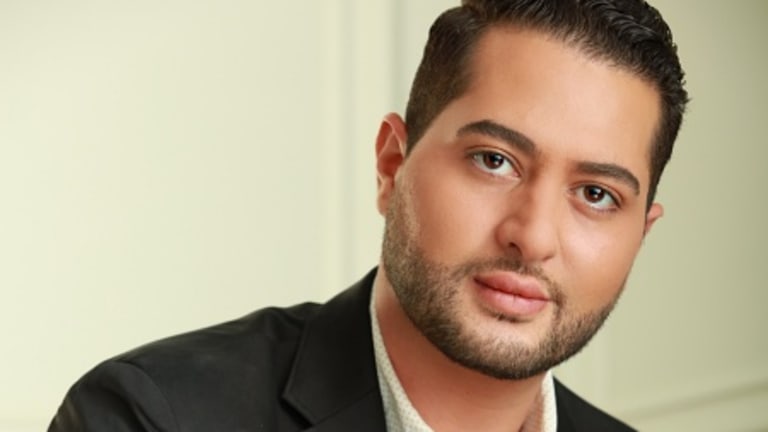 Rising Star Walid Chaya Talks About Living in Hollywood and Achieving the American Dream
Walid credits his grandparents to be the source of inspiration for his love for acting.
The idea of the American Dream is as ancient as the country. It is the belief that any person, regardless of background can attain the dream life in America. For some, the road to achieving the dream lies through entrepreneurship or good quality education. For some, it is the freedom to make their own life choices or have access to healthy food and lifestyle. The core belief is the same, that no matter where you start in life, you can be what you aspire to be.
Actor and Director Walid Chaya was born in Lebanon and moved to America when he was only three. He is an actor, movie maker, and entrepreneur who teaches acting and business. He recalls coming to the USA as a child, his family with only a few bags and barely $1k, struggling a lot to achieve the American dream together and settle in the new country. His parents used to send him back to Lebanon during his summer breaks which he spent with his grandparents.
Walid credits his grandparents to be the source of inspiration for his love for acting. He recalls his magical moment of discovering the behind-the-scenes of a theatre when his grandparents took him backstage of an Arab musical adaptation of Romeo and Juliet leaving him in complete awe. From this particular moment onwards he fell in love with the concept of gathering people and putting up plays and drama.
Walid credits his grandparents to be the source of inspiration for his love for acting.
After moving out of college, Walid began working as a freelancer and started his own production company Moonlit Wings Productions and Broadway in Beirut, and later on, formed Studio For Performing Arts LA. He received a BFA degree in Performance with Magna Cum Laude Honors from VCUarts Theater and has enjoyed working in the entertainment industry since as a SAG-AFTRA member. He is also a proud member of the Stage Directors Choreographers Society, a theatrical union, and alumni of The American Theatre Wing's, founded by the Tony® Awards, SpringBoardNYC directors program.
Today, he claims to owe his entrepreneurial spirit to his parents and the "American Dream" that has made his passion and love for filmmaking a reality. Despite his background and struggles as an immigrant, he has been able to achieve a good name in acting and directing.
Currently, Walid's short film 'Driving Ms. Saudi' is playing at film festivals worldwide, most recently in Egypt where Walid took home the "Best First Time Filmmaker" award at the Cairo Indie Short Festival. He has several original movies in development including "The Barent Trap," a feature film with a musical Arabian twist.
Walid also coaches aspiring actors to elevate their craft and work with the finest casting directors, talent agents, and personal managers in the industry through Studio for Performing Arts LA. He is a keynote speaker at conferences and colleges for his work as actor and director and also teaches master classes at various studios and international schools and universities. Walid's clients can be seen in advertisements, major films, television shows, and theaters across the country.
​For more information about Walid Chaya, you can visit his website.