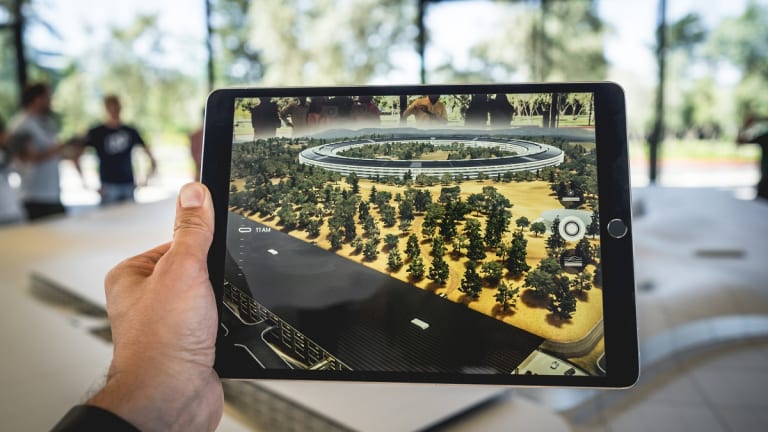 Could AR Filters Be the Key to Effective Engagement with an Instagram Audience? Rodrigo Lizarraga Believes So
Brands have experimented with AR technology over the past few years, using it to create interactive environments that their customers can engage with.
When engaging with prospective customers on social media, Instagram is arguably one of the top platforms today. Around 80% of all users are following a minimum of one brand and that opens up a lot of potential for companies to tap into. However, Instagram strategies need to be monitored and refreshed on a regular basis.
Users demand new content and they have ever-changing preferences. Video posts have become especially popular in recent years, with these posts receiving double the comments as posts that are purely images. It's no wonder, then, that brands in-the-know have chosen to adopt a video strategy in order to remain relevant.
However, brands cannot simply rest on their laurels. They need to continue evolving and adapting to trends in the marketplace and strive to keep ahead of their competitors and business rivals. This is where AR filters come in. As an art director, graphic designer and creator of AR filters himself, Rodrigo Lizarraga believes that this is where the future lies.
Brands have experimented with AR technology over the past few years, using it to create interactive environments that their customers can engage with.
"AR (Augmented Reality) offers a lot of potential for brands today." He says. "It can digitally enhance the consumer's experience, interacting with the world around them while creating the chance for consumers and brands to connect on a more intimate level."
Creating Viral Filters
Brands have experimented with AR technology over the past few years, using it to create interactive environments that their customers can engage with. Lizarraga points to IKEA's 2013 campaign which used the power of AR to display furnishings digitally in the customer's home. However, until quite recently, brands had no access to an affordable way of testing out augmented reality technology for themselves. All of that has now changed thanks to the latest advances.
"Brand marketers can now create filters of their own to share on Instagram Highlights or Stories." Lizarraga says. "Then anybody following that brand can choose to use that filter themselves, sharing it on their own Stories so their own audience can see it. When followers use a company's branded filter, their followers become the brand's ambassadors in turn. As a result, businesses can achieve an unlimited reach which opens the door wide for engagement."
At one time, brands dreamt of making a video that would go viral. Now, though, the dream has altered. Viral filters are now the ultimate goal and Instagram is a top place for engaging audiences, where sharing filters can amass a huge army of brand ambassadors in order to go viral.
So, how can companies take advantage of the possibilities? Lizarraga gives his professional advice.
Give A Clear Creative Brief
"Using the latest augmented reality tech to make a customized Instagram filter can be a lot of fun," Lizarraga says, "however it's not enough to simply want to impress. Companies need to seize the opportunity to make a genuine brand impact."
To this end, he advises companies to consider:
Their objective – what is the filter trying to achieve? Is it to engage with consumers? To increase brand awareness? To convert visitors to customers? Setting a goal is imperative to guide the creative team.
The audience – who do you need to appeal to with your AR filter? Building a persona for the target audience is essential so that maximum value can be captured.
The tone – how should people feel when they're using your filter?
The CTA – what does the filter need to help users accomplish? How will that support your business objectives? Is the filter event-based or evergreen?
Getting A Creative Team Together
Finding the right creative professionals to tackle the AR Filter challenge is an incredibly important aspect, and this is the area in which Rodrigo Lizarraga is especially accomplished.
"Companies will almost certainly need to outsource when it comes to creating AR Filters." He says, "It's a specialist talent and not something that can usually be achieved in-house."
This is one of the areas that his own company specializes in, but he points out that it isn't as easy as just engaging a professional and then leaving them to it.
"Once you've found your outsourced pro you need to give them a good brief." He says, "a better brief means a more efficient workflow."
He recommends collaboration on several points to achieve the best outcome.
"Firstly, there needs to be collaboration about how the CTA can be achieved in the best possible way in the AR filter's environment and how users are going to interact with it. It's important to have a discussion about how well the filter will complement user behavior." He says.
Also, he believes that it's imperative to assign responsibilities for the creation of the various elements required for submitting the filter to the platform.
"Three files must be submitted," Lizarraga says, "and one is a short filter demo. All are public-facing and act as an extension of the brand. Therefore, a discussion well in advance is important."
If companies follow this advice, Lizarraga firmly believes that AR filters are the way of the future, and could be the next biggest thing for Instagram marketing.