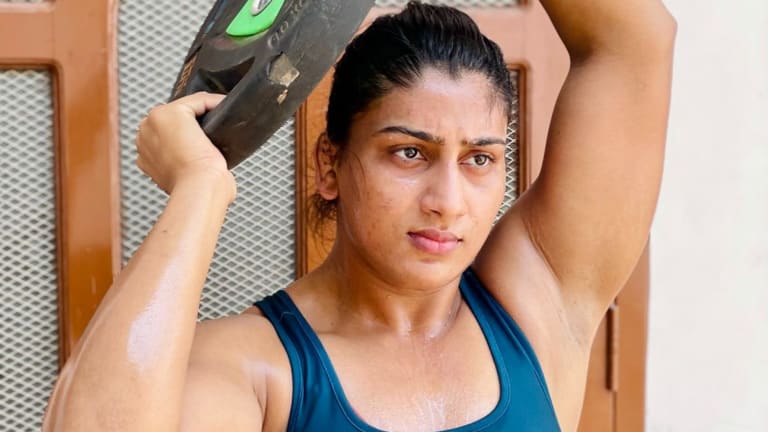 Rounak Gulia, a wrestling champion, breaks prejudice against married women.
Rounak Gulia is celebrated worldwide for her excellence in wrestling and setting up a swaying example for women.
Every day, women are breaking new ground with their talent, skills, passion, and diligence. Rounak Gulia is a famous name, not only in the world of athletes, but also among women who dare to dream. Rounak Gulia is a national-level wrestling medal holder, a 6-time winner of the state champion title, and won the Bharat Kesari title twice. She has collected numerous achievements, all before the age of 25.
Rounak was very young when she got married to Ankit Gulia in 2017. Before her marriage, she pursued her higher education in B.Sc. from I.P College, New Delhi. Rounak's teacher prompted her to participate in wrestling competitions. This way, the college will have a name in the field and benefit Rounak by earning more credit scores. Once she set her foot in the ring, wrestling became everything she ever desired! Rounak decided to drop out of college to focus on her training to become a professional wrestler. She began her training vigorously in 2016 to achieve her only ambition.
From here onwards, she skyrocketed to triumph. She won the Bharat Kesari title in 2018. Rounak participated in National Wrestling Tournament and won medals for three straight years. She won her first bronze medal in 2019, silver in 2020, and another bronze in 2021. She had multiple injuries after her tournaments, but she recovered and returned to prove that there's nothing that can break her willpower.
She faced unappreciative scowls from society for being a married woman and wearing 'revealing clothes' in front of other people. However, with support from her family, she overcame all the criticisms of society. Rounak's in-laws supported her, encouraged her, and stood with her every step of the way to pursue wrestling. Ankit Gulia said, "the whole family has encouraged Rounak to pursue wrestling, and we are working hard to achieve the goal of winning gold in the upcoming sporting event, Asian Games and Olympic Games in 2022."
Rounak Gulia became a star warrior in the first episode of India's First Warrior - a martial arts-based reality show hosted by Vidyut Jammwal.
Wrestling isn't about body strength only. Instead, wrestling requires a sharply focused mind, overall body strength, and firm grip. Rounak Gulia is calm, composed, polite, and very sweet by nature. Currently, she has more than 350K followers on Instagram. Rounak is training with zeal and utter devotion for the upcoming wrestling tournaments in 2022.