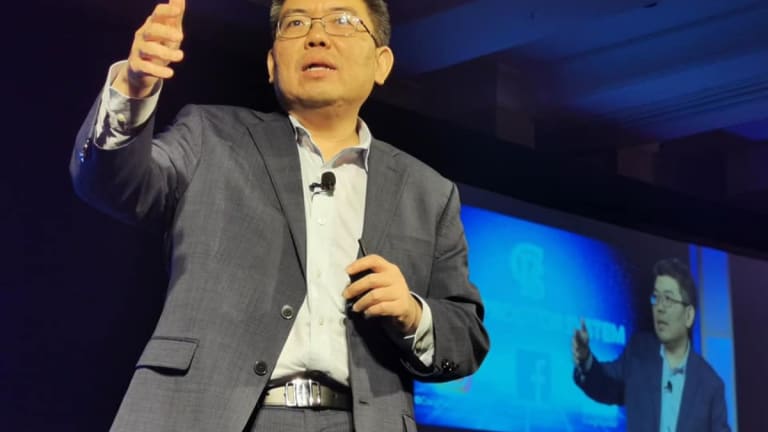 How Rudy Kusuma Helps Real Estate Agents Hack the System and Find Success
Kusuma realized that most real estate agents were spending all their time looking for clients, while he had the opposite problem – more clients than he could handle.
The first time Rudy Kusuma realized the real estate industry was broken was in 2007, when he stood in front of a door that had just slammed in his face…literally.
"I got my real estate license (in 2007) and immediately was told that the first thing real estate agents do is prospecting, either by cold-calling or door knocking," said the founder and CEO of Your Home Sold Guaranteed Realty. "But I was struggling with cold-calling. I thought maybe it was my voice, so I tried going door-to-door. The only difference was that people were mad at me face-to-face."
Kusuma realized that there had to be a better way to maximize his time as a real estate agent and find clients who were actively looking to buy and sell for a smaller time investment that would allow him to care for each client individually. But, when a solution didn't present itself immediately, he set about trying to create one.
"Most real estate agents spend 70 or 80 percent of their time prospecting, but that's not normal for most other industries," said Kusuma. "I started to figure out how to attract customers to me instead of chasing them. And then I started figuring out how I could teach others to do the same."
The Revolutionary Approach
The secret, Kusuma found, rested within what he called "reverse prospecting." Kusuma would host game nights based on the popular book "Rich Dad Poor Dad" by Robert Kiyosaki, and those who attended were more often than not interested in buying and selling.
"Instead of calling, I hosted these game nights and made an investors club that taught people how to invest in real estate and created interested clients," he said. "By the end of my first month doing this, I had picked up more than fifteen clients."
Kusuma realized that most real estate agents were spending all their time looking for clients, while he had the opposite problem – more clients than he could handle.
That was when it clicked. Kusuma realized that most real estate agents were spending all their time looking for clients, while he had the opposite problem – more clients than he could handle. So in 2008, he created his first team of agents by accident and out of necessity.
"I was working in a Coldwell Banker office at the time, and I asked the other agents if they wanted to partner up with me to share the workload," he said. "All of them said yes and that was my first team. Just like that."
"2008 was a really interesting year to strike out on my own, though," he added. "The real estate market crashed and most real estate agents were concerned about the 'long run' but I was more worried about paying bills. My second baby had just been born, and I had to focus on marketing and lead generation that would get results now, not later."
It was then that Kusuma had his second breakthrough: real estate agents were simply expected to do the jobs of too many people, leading to a lack of efficiency at best, and agent burnout at worst. When he founded Your Home Sold Guaranteed Realty in 2019, he knew that was the element of his industry that needed to be tackled next.
The Formula for Success
Each real estate agent is responsible for their own success, but it becomes impossible to own that success when they're expected to do all the work to essentially run a single-person venture, Kusuma said.
"Because we focus on reverse prospecting, our focus is only on serving the client," Kusuma said. "We don't expect our agents to prospect, work on marketing, or anything other than working with clients to buy and sell their homes to their satisfaction."
But, because Kusuma knows it's not just his agents who were burdened by outdated real estate sales models, he took it a step further and launched the Quantum Leap System, a franchise prototype to help other real estate agents build systems and reverse prospecting funnels to streamline their processes and leave them more room – and sanity – to serve clients well.
"I figured, this industry is so broken on so many levels, and a lot of really good agents were burning out of the field," he said. "You can either keep things to yourself and be copied, or you can share what you have with the world. I chose to do that instead. It's good for the industry, and it's good for the agents."
If there's one thing Kusuma wants to teach real estate agents through his Quantum Leap System, it's how precious their time is, and how vital it is to use it well.
"Your business is designed for other people and you're a channel of that," he said. "The more you add value for people, the more money you'll make. But it's hard to add value when you're stretched thin. That's why I designed the training I did, and that's what agents must understand to succeed. The solo agent model is impossible, but the Quantum Leap System helps agents build teams that can do the impossible."
About Rudy Kusuma
Rudy Kusuma, founder and CEO of Your Home Sold Guaranteed, is the "Real Estate Agent Millionaire-Maker" who helps real estate agents develop their own $4 million GCI teams. He has been featured in Inc. Magazine and has co-authored two best-selling books. Click here to develop your own million-dollar team.