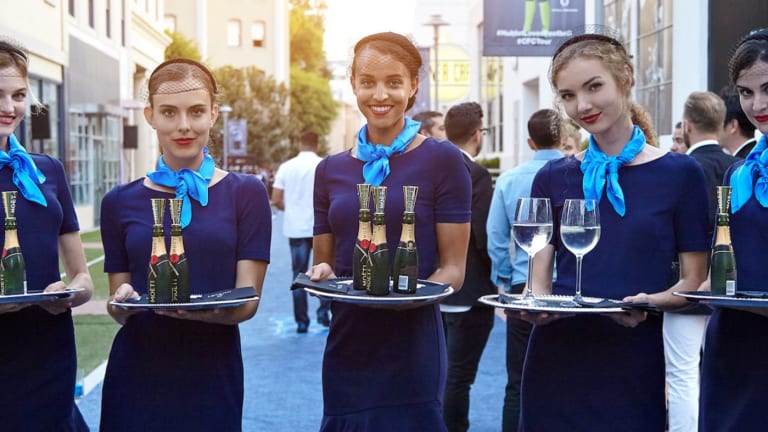 Runway Waiters, your one-stop alternative to upscale your event
Runway Waiters is a unique event staffing agency in NYC that works closely with professionals from famed modelling agencies
Are you tired of hosting mundane, boring events and are looking for some fun, luxurious elements? Runway Waiters are here to save the day! Runway Waiters is one of the most renowned event staffing agencies not just in New York, but also in Los Angeles and Miami. Thus, if you want to upscale your parties and leave an impression- Runway Waiters is your resolution.
Runway Waiters is a unique event staffing agency in NYC that works closely with professionals from famed modelling agencies in the US, such as IMG Models, Elite Model Management, NEXT Management, Ford Models, and other acclaimed agencies. The agency provides a range of services that are not limited to brand promotion, hosting, serving, and bar-tending. Due to the myriad of services, they provide, Runway Waiters has quickly developed relations with distinguished fashion brands like Louis Vuitton, Tom Ford, DVF, and Ralph Lauren, amongst others. Their notable clients include Ferrari and Facebook, both of which are at the top of their respective industries.
The question that arises is- what is it about the services of Runway Waiters that has led it to be deemed an effective staffing agency in NYC, by big names such as Facebook and Ferrari? The answer lies with the professionals booked by Runway Waiters. The agency books professional models that perform the services outlined with finesse. They are bold, charismatic, and confident. The skills required to go beyond just looks; the professionals that Runway Waiters work with have the poise and social capabilities required to engage guests. Thus, the professionals bring with them the flair and charm required to make any event fun, as well as successful.
As part of their service, Runway Waiters books professional models that will represent their client company, thus, they work with professionals that have notable prominence, say, models that frequently appear on billboards and have a reputable standing on social media platforms. Thus, they are able to market their client company at events- such as through advertising and demonstration of products- with aplomb. Those engaging in services such as bartending, serving, and mixology are all trained to provide the best service.
All in all, Runway Waiters is one of the most effective staffing agencies in NYC and other cities to help make your event one that will be remembered by associates, clients, and friends for years to come. Being passionate about the services provided is key for Runway Waiters.