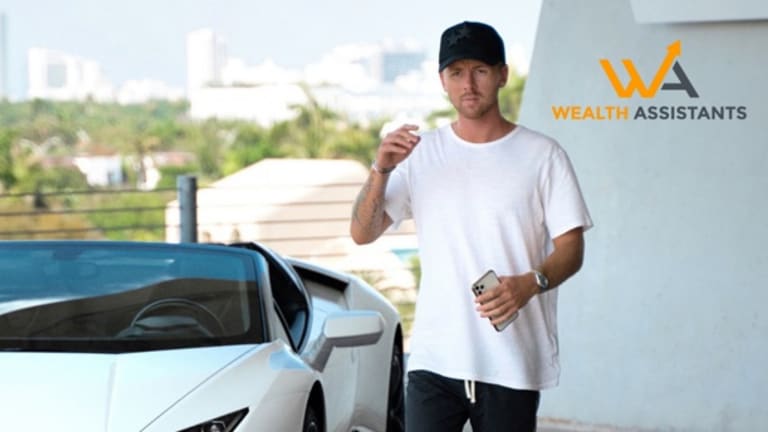 Ryan Carroll Simplifying Wealth-building through His Company, Wealth Assistants
Astute entrepreneurs like 26-year-old Ryan Carroll have hacked the investment game and now offer investors vehicles and avenues to earn passive income.
Passive income is no longer a myth as a wide range of investment vehicles have made it to the fore. Astute entrepreneurs like 26-year-old Ryan Carroll have hacked the investment game and now offer investors vehicles and avenues to earn passive income. His company, Wealth Assistants, offers done-for-you services that allow them to earn passively without getting involved in the day-to-day running of the businesses themselves.
Wealth Assistants was built on founder Ryan Carroll's experience as an e-commerce entrepreneur. He ran an e-commerce company for seven years, selling products worth millions of dollars and building a solid reputation in creating profitable e-commerce stores. With his success throughout the years, he established Wealth Assistants in 2021 to help people invest and deliver consistent passive returns for themselves.
Wealth Assistants offers complete done-for-you investment services that help investors put their investments to work and earn without getting involved. Its done-for-you Amazon stores build profitable Amazon stores for investors and assign managers to run them with the most up-to-date strategies to deliver monthly incomes greater than $10,000 per month and exit the business for three to five times multiple. Beyond that, it also encourages aspiring investors by providing them with funding partners, allowing them to get access to "Other People's Money" at 0% interest rates to own these new cash-flowing Amazon stores.
Ryan aims to connect with more sophisticated investors and individuals looking to step into the investment scene or plan toward retirement. As someone who chose a path different from the typical nine-to-five grind, he's creating a viable option for everyone who wishes to explore avenues that enable them to be financially free and secure at every point in their lives. "At Wealth Assistants, we offer a money-back guarantee. Specifically with Amazon, if our investors do not at least break even in year one on their investment, we will pay them the difference back. This brings peace of mind for our investors as it de-risks the investment and guarantees them success. We have this in place solely due to our confidence in being able to build profitable Amazon stores for our clients," Ryan promised.
The motivation to float Wealth Assistants as a company came from many people urging Ryan Carroll to help them build and run the types of e-commerce stores he operates. This made him realize that many people want income without being involved in the day-to-day process. Thus, Wealth Assistants was formed to save these investors the stress of going through the trial and error of starting their own e-commerce businesses while offering them the tested and proven strategies that Ryan Carroll has used successfully for the last seven years.
This operational structure has helped Wealth Assistants grow and expand quickly with the hopes of bringing more investors on board. Ryan sends a message to people in the business world: knowing the right things to do and the steps to take are the two most important things when building wealth. With this, he presents Wealth Assistants as a much-needed solution and hopes that in the next few years, people will embrace investments to achieve financial freedom.