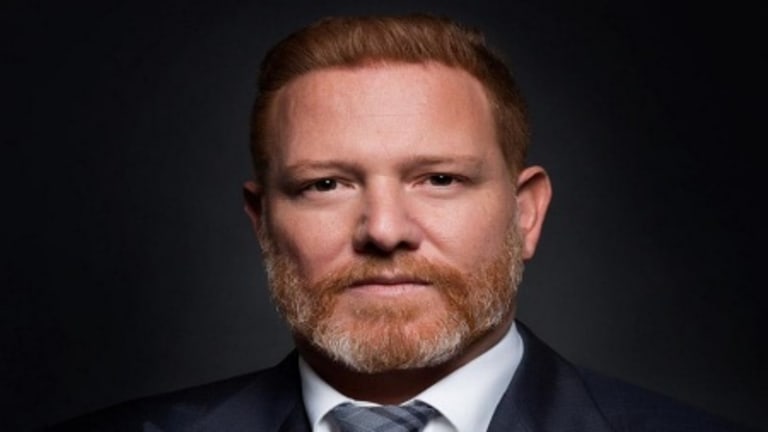 Ryan Kavanaugh Lends Industry Insights to 2021 Swedish Film Festival
Britta Hedlund: As the world emerges from the pandemic and movie theaters start to reopen, studio executives have discovered the transformation of consumer behavior.
Film and TV producer Ryan Kavanaugh participated in an interview during the 2021 Swedish Film Festival, where he shared his insights into trends that are impacting today's film industry and how these trends are shifting the future of filmmaking. 
The Swedish Film Festival is focused on reintroducing "Sweden as the go-to destination for the celebration of European and world cinema." Pulling in industry professionals from around the globe, including Kavanaugh, the festival offers attendees a journey filled with ambition and nostalgia. 
Ryan Kavanaugh, who has nearly 30 years of experience in the film industry, has received numerous awards and accolades, including 60 Oscar nominations and eight Oscar wins. He was voted 2009 Producer of the Year at the Hollywood Awards and 2011 Showman of the Year by Variety Media. His experience offers him a unique perspective on the changing dynamics of the film industry. 
The Impact of the COVID-19 Pandemic
Like every other sector, the film industry has been dramatically impacted by the COVID-19 pandemic. Filming was placed on hold in 2020, and studios had to adopt a creative approach to marketing their films due to government restrictions and theaters closing their doors. However, as Kavanaugh explained, the only thing that really occurred was an acceleration of the inevitable. He shared, "I don't know that it did much but accelerate … what probably would have taken five to 10 years and [instead] mashed it into about 18 months." 
Ryan Kavanaugh was referring to the shift we've seen in consumer demand – first in their demand of where to view new content and then in what content they are demanding to view. 
When the COVID-19 pandemic started, films were no longer shown in movie theaters due to stay-at-home orders. Instead, studios began releasing films via various streaming services, charging a fee for every order. The upside was the ability to reach a broader audience during a global crisis; the downside, however, was diminished returns. 
As the world emerges from the pandemic and movie theaters start to reopen, studio executives have discovered the transformation of consumer behavior.
As the world emerges from the pandemic and movie theaters start to reopen, studio executives have discovered the transformation of consumer behavior. In this post-pandemic world, audience members fall into three broad categories:
"There's the consumer who has recognized that … the … be at home, work from home, enjoy entertainment from home, eat dinner at home [experience] is actually quite enjoyable and [results in] a more [calming lifestyle] … than the kind of [experience] everybody had gotten used to [before the pandemic], which is what I'll call the 'go go' life, [where] you're always running, always going out… . [This new experience] has led to a lot more at-home consumption, and people are recognizing that they don't have to go to the movie theater. [When a] new movie comes out, they can enjoy it just as much in their own home. I [think these] consumers are probably split, meaning they could either do the theater or stay at home, and it's these consumers who are up for grabs." 
"There's the consumer who basically won't go to the theater or doesn't want to go to the theater anymore. And has recognized that 'I can do it all from my house. Why should I go to the theater?'" 
"There's still the consumer who sees the theater as … an inexpensive form of entertainment for the family [or] for a date night … there's not much you can do comparatively on a Friday or Saturday night for $100 or $120 all in … with food. … You [can have] a couple of hours of fun together and get out of the house."
As a result of this division, studios are questioning the future of film releases. Hollywood veteran Ryan Kavanaugh, however, believes it is the first group of consumers – those who are split – who have professionals continuing to rely on traditional viewing in theaters. It is more "lucrative" to drive these consumers to theaters since they can initially view a film there, share news about it via word of mouth, and then potentially watch it again at home.
This mindset aligns with a second trend identified by Kavanaugh: demand search. Despite millions of hours of content available online, viewers constantly complain about having nothing to watch. How can this be with the amount of content available across all streaming platforms?
Kavanaugh has argued that introducing films in theaters first, before sending them to streaming services, can solve this problem. However, this is still up for debate. 
Factors for Determining a Shoot Location
Transitioning away from the topic of COVID, the interviewer turned to the discussion of factors that determine shooting locations. The Swedish Film Festival advocates for more films to be shot in the country, and Kavanaugh provided insight into how this could happen in the future.
Where to Film
Although location appears to be a priority for filmmakers, Kavanaugh dismissed this myth, explaining that where a film is shot is often based on the financial aspects of shooting at a specific location. Filmmaking, like any other profit-driven industry, is run like a business. So, when determining where to shoot, producers ask, "How much is it going to cost me? How much money do I save? And, what's the availability of the crew?" Delving deeper into this topic, Kavanagh explained how tax credits play a role in the decision-making process. 
How Tax Credits Impact Film Locations
Many filmmakers select a location based on incentives, including tax credits – also referred to as "rebates." Essentially, Kavanaugh explained, locations that offer rebates for filming are those that are selected, and areas in Africa and Australia are some of the leading locations because of this. 
He elaborated: "Australia [has] figured out how to offer a 50% rebate [or] financial incentive. So, for every dollar I spend in Australia, if I do it right, I can get 50 cents of that dollar back." 
As for Sweden, it is up to the government to create more incentives for filmmakers. And since the country has a "national government that can move quickly and in unison," creating those incentives should be easy. In Kavanaugh's opinion, Sweden is an optimal shooting location thanks to its "beautiful locations" and "talented crew." 
What it really comes down to is whether the government is "pro-business or anti-business." Kavanaugh explained further: "What I mean … is … there's something called the 'multiplier effect' that we use to determine and show the value [of filmmaking] to the local economy. The multiplier effect is all about how much you can help the local … or overall economy by spending [money]. If you're pro-business, you understand this. And if you're… not pro-business, you … don't care about it." That's where the opportunity is for Sweden. 
How Advancements in Technology Have Impacted Filmmaking Budgets
Moving away from location, the interviewer prompted Kavanaugh to discuss how production costs have been impacted by technology, which has become so much cheaper, easier, and lighter over the years. 
Although it may seem like a straightforward answer, Kavanagh's response was somewhat ambiguous as he shared how creative minds are continuously pushing expectations further, which drives higher costs related to using technology in filmmaking. 
Costs have declined for general technology used in filmmaking, such as editing tools to remove wires from scenes. "If I had someone who was doing karate moves or flying … [I'd be] using wires. … The cost of that used to be $100,000. Now, I can do it for tens of thousands."
What's driving production costs associated with filmmaking are the innovative ideas designed to meet evolving consumer expectations. For example, "James Cameron did Avatar and spent $200 million, which was the craziest thought in the whole world."
"But it was all about creating a whole new look and feel and a whole new technology that he [now] owns … that will continue to happen … that kind of … creative genius will [continue coming] up with the next and best tech, and it will always … push the limits and be more expensive."
Have influencers replaced movie stars?
Not only have technology and location changed over the years, but the general mindset surrounding movie stars has shifted as well. The interviewer prompted Kavanaugh to share about how younger generations now look at Tik Tok and YouTube stars as role models, which raises the questions of what has happened to the traditional movie star and how it will change the future of films?
Ryan Kavanaugh shared, it's all about perspective. For example, he is part of "the generation of movie stars." However, working in production, he collaborates with influencers and experiences the shifting behaviors of consumers. No longer are people famous for a lifetime; instead, they are famous only for a brief period of time, until the next influencer is discovered. The experience is drastically different from that of traditional movie stars.
"Movie stars used to be built over a long time … Brad Pitt took probably 15 years [to get where he is]. George Clooney was 40 before he was even discovered." 
"Now, people are discovered in two days and … they're famous, and [then , many times] they're not famous in five years. I was at a company retreat three days ago, and our head of influence made a comment … we made a big deal about who was the biggest [star] on YouTube and had 8 million followers." I thought it was great, but then she said, 'No, not really. He's a thing of the past. He's old; people don't care anymore. And he's like … 36.' She [said], 'I mean he was big when he was 28.'"
Stars today have a brief shot at fame, unlike movie stars of the past who worked in the spotlight for decades. As younger generations age and become more predominant audiences, movie stars will continue to fade. The world is moving so fast, and the film industry is simply trying to keep up. 
The Future of the Film Industry
With ongoing shifts in production and audience trends, what will the film industry's future look like? What will we see more of, and what will we see less of? Kavanaugh discussed two points: trends pertaining to film genres and streaming. 
What genres will remain relevant in the future?
Attracting people to the movie theater, especially in a post-pandemic world, may be difficult. Specific genres can attract audiences more than others, and this detail will influence the future of production. 
"When people go to movie theaters, they want big movies … it's an escape … [they want] action, adventure, major comedy … broad family films." Dramas, however, may face challenges. Kavanaugh shared, "People don't want to go to the movie theater to watch two hours of something that's… gut-wrenching, you know, and I think that's becoming more and more obvious. Also, those movies don't have huge commercial [potential]." Instead, these films are an art, and their financial benefits are not as big.
Moving into the future, we could see more generic commercial films. It is only when someone – like James Cameron – challenges the norm that history is made. 
The Future of Streaming
Streaming channels each have their own focus and, as a result, their own success. Depending on the type of film people want to view, they will be directed to a specific streaming option. 
For example, "Netflix isn't making movies for art." This goes for Amazon Prime as well. These services are about pushing out content. Apple, on the other hand, is focusing on quality. Kavanaugh explained, "Apple, I think, is getting it right. It has taken a slow approach, but [the company] has a lot of really good content on Apple Plus, and it's really focusing on quality and not speed and not size." 
Overall, filmmaking has evolved to meet the "go-go" lifestyle that Kavanaugh described during the interview, where consumers demand more content with a faster turnaround. Unfortunately, this trend has resulted in a loss of art and a decline in quality. Kavanaugh, however, remains optimistic for the future of filmmaking – and so do the founders of the Swedish Film Festival. 
Launched in 1990, the Swedish Film Festival is an annual event held in Stockholm during the last half of November. The festival highlights and supports new talent through various competitions and scholarships. A third of the films selected for the festival are made by a debuting director, and only directors who have fewer than three films are selected for the competition. The aim of the Swedish Film Festival is to broaden the selection of films in the country with creative, high-quality productions
About Ryan Kavanaugh
Ryan Kavanaugh is a film and TV producer, entrepreneur, and philanthropist whose films have received more than 60 Oscar nominations and eight wins. He was #22 on Fortune's 40 under 40 list, the 2009 Producer of the Year at the Hollywood Awards, and the 2011 Showman of the Year.
Before launching his entrepreneurial career, Kavanaugh attended the University of California, Los Angeles. In the 1990s, he founded a venture capital firm that invested in numerous technologies, including Precash and June. He also helped create what is now known as Independent Sports & Entertainment (ISE), one of the top sports agencies in the world. With approximately $2.5 billion in contracts, ISE represents hundreds of top-tier athletes in professional baseball, basketball, and football. 
Ryan Kavanaugh is also a well-known producer, commencing his film career in the 1990s. He has produced more than 200 highly successful films and is currently a principal at media investment firm Proxima Media. Kavanaugh recently acquired Triller, a digital streaming app, which has become the foundation for Triller Fight Club, a new professional boxing league co-founded by Snoop Dog, and TrillerNet, a global platform for live sporting events. 
In addition to establishing a successful business career, Kavanaugh is an avid philanthropist. Over the last two decades, he has donated to and assisted in raising more than $100 million for various causes and charities, including The Sheriff's Youth Foundation, the Anti-Defamation League, Dog for Dog, and The Art of Elysium. He was also the youngest recipient of the Cedars-Sinai Medical Center Board of Governors' Hollywood Humanitarian Award.
Britta Hedlund