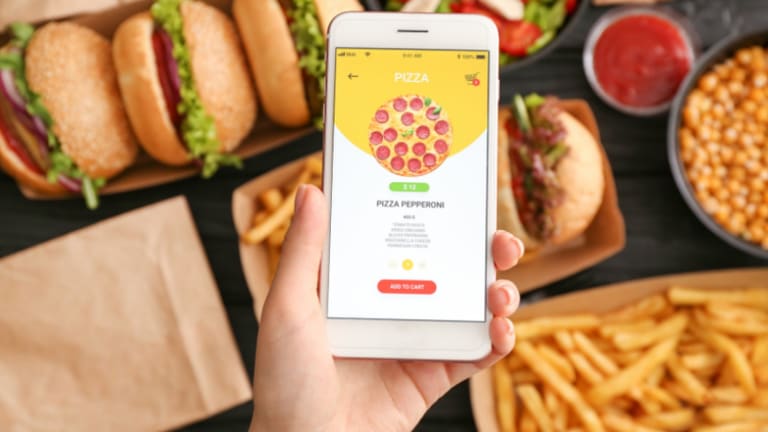 SafeOpt Review: Is it safe for your business?
SafeOpt users can easily save time and money as they shop for their favorite brands online.
No one will argue with the fact that people love to please their soul mates. In most cases, buyers are looking for some special gifts for their loved ones. Perhaps consumers need to scroll through dozens of sites before they get to the one that offers them exactly what they need.
While browsing various internet pages, you will undoubtedly add everything that interests you to your personal bookmarks. But at one point, your smartphone starts to vibrate. They call you, and you immediately look up from the computer screen.
A few hours later, you receive an email to your email address. This letter came to you from the operator of the same site that you recently visited.
At first, it seems to you that this is one of the hundreds of mailing letters. But then you discover that this email has your entire browser history in it.
Of course, you have a question. How did the operators of this site get your email address if you never gave it to anyone personally?
The whole point is that this email did not come to you specifically from that site. This email is from SafeOpt.
SafeOpt is an entirely free service. That sends exclusive offers and coupon codes right to your email as you shop online. As a result, SafeOpt users can easily save time and money as they shop for their favorite brands online.
How does SafeOpt work?
You may have thought SafeOpt simply collects email addresses and sends offers by subscribing their shoppers to a regular newsletter. However, that is not how SafeOpt works.
Online brands and eCommerce websites partner directly with SafeOpt. That partnership allows relevant and targeted emails to be sent to any SafeOpt shoppers interested in that particular brand's site. This is possible even if these visitors have entered no information about themselves or joined an email list.
Simply put, as soon as a SafeOpt shopper joins SafeOpt and starts browsing the web, the company's technology kicks in. Their technology automatically remembers the device that was used. A secure and trusted anonymous identifier is then created.
That anonymous identifier allows brands to recognize SafeOpt shoppers and send them targeted emails with exclusive coupon codes or offers.
In addition, it is worth adding that SafeOpt does not transfer email addresses or any other personal information of the client to other third-party sites. Third-Party Sites are web portals that have not contracted with SafeOpt.
It should also be noted that users' personal information will only be shared with the partner brand if the user decides to subscribe directly to the brand's website.
Why is SafeOpt so popular– SafeOpts Reviews?
When it comes to online security, there are many options to choose from. Why is SafeOpt considered one of the most popular and respected marketing platforms? Why should you select SafeOpt for your brand? Below you can see some of the arguments.
Shoppers always remain anonymous.
SafeOpt never shares personal user data. Shoppers can remain anonymous as they shop online while still getting emails with exclusive offers. If there are any privacy concerns, SafeOpt shoppers can always change their settings to remove their data or unsubscribe from certain brands.
Every year the number of people who are worried about their internet safety is increasing. It is also worth adding that the anonymity feature helps brand customers feel more comfortable. As a result, they become more honest and open regarding comments and feedback towards the company. After all, they are not worried that someone can figure out their identity. In general, in the modern world, the concept of the safety of personal data is unwritten by Internet ethics.
SafeOpt is a completely legal and reliable online platform. This web portal never, under any circumstances, engages in spam, fishing, or anything else.
By the way, spam is unsolicited messages in any form that are sent in large numbers. Most often, spam is sent in the form of commercial emails sent to many addresses and via instant and text messages (SMS), social media, or even voice mail. Sometimes the so-called "chain letters," a message with a call to distribute among friends, containing false information and Internet pranks, are also considered spam. However, they differ because they are usually sent with good intentions. One of the most common ways to distribute unwanted content is through botnets, a large number of infected "zombie" devices.
Fishing is an illegal act committed to trick a person into sharing confidential information, such as a password or credit card number. Like regular fishermen who use many methods to catch fish, cunning fishers also use several methods to "hook" their prey. There is one fishing tactic that is the most common. The victim receives an email or text message that poses as a person or organization that the victim trusts, such as a work colleague, bank employee, or government agency representative. When unsuspecting recipients open this email or message, they discover intimidating text deliberately crafted to overwhelm common sense and instill fear. The text requires the victim to go to the website and immediately take specific actions to avoid danger or serious consequences.
Suppose the user "takes the bait" and follows the link. In that case, he gets to a website that imitates one or another legitimate Internet resource. This website asks users to "log in" using their account name and password. If they are gullible enough and agree, the entered data goes directly to the attackers, who then use it to steal information or money from bank accounts. In addition, they may sell the obtained personal data on the black market.
SafeOpt is fully compliant with all GDPR requirements. This guarantees that this service always adheres to all strict rules for the confidentiality of its customer's data. Not a single gigabyte of your data will be distributed on the Internet without your consent. As a result, all users are guaranteed the highest level of security regarding the safety of their information.
No problem getting the best deals.
As stated earlier, SafeOpt will never share the personal information of its users without their permission. As a result, this service cannot automatically use information about you to offer the highest prices. And this is a huge plus. After all, you quickly get not only high-quality but also financially profitable offers from SafeOpt. By the way, partner brands cannot track your online behavior and movements in detail. Based on this, they are unable to broadcast personalized advertising to you. Thus, you have an excellent opportunity to save money and time significantly.
Non-personalized advertising
Non-personalized ads are shown without regard to user behavior data. Contextual information is used to target non-personalized ads, including approximate location data (such as the city in which the user is located), the site or application's content, and recent searches. These ads do not allow personalized targeting, including demographic and list targeting.
Cookies or advertising identifiers for mobile devices are not taken into account in the selection of non-personalized advertising. However, they must limit the frequency of impressions, create summary reports, and protect against fraud and other illegal activities. Therefore, in countries where the EU Privacy and Electronic Communications Directive provisions apply, you need to obtain user consent for using cookies or mobile device identifiers for these purposes.
SafeOpt for brands - a few tips on prices for goods and services
Pricing is a critical element of a commercial proposal because the price is measured in terms of money in the client's pocket at the reading time. The client decides if the price and your product work for them. Regardless of your offer, you should clearly understand that any price needs to be negotiated with any client.
Any person prefers not to make unnecessary purchases because everyone has some kind of budget. When you leave a potential client with a set price, there is a considerable risk that you will lose them. Because with such a step, you make them think- is this thing worth that kind of money?
If we buy something, then we have to give up something. Price argumentation is essential because you suggest why the purchase is profitable and attractive. Your straightforward task is to explain to the client why this thing costs that much. Often the argument is also called the "sale" of the price.
Do I need a price in a commercial offer?
Price is one of the key elements of the offer. It shows how profitable the deal is and gives food for thought. And I asked this question because I often came across commercial offers that completely lacked information about the price. Then what is the offer? This is a kind of Effective Sales Proposal. This noble intention can be presented in the form of the following humorous structure:
"Hello! We are serious guys, have many clients, and have the most highly qualified workers. We have a cool product, "pleasant prices," and we want to offer mutually beneficial cooperation. If you are interested in our offer - call us."
Your "pleasant prices" for the client don't mean much because it's not up to you to decide how pleasant they are. People in business prefer specifics. They cannot make a decision without a price, but call you and clarify - what did you do to deserve it?
Somebody believes that a commercial offer needs to interest the client so that they call, and already in the negotiations, they will be happy with the price. Why call them if they haven't read anything specific? Don't be afraid of your prices. It is a myth that people prefer to buy cheap goods. Think about how to effectively and convincingly present the price so that the customer is satisfied with the purchase.