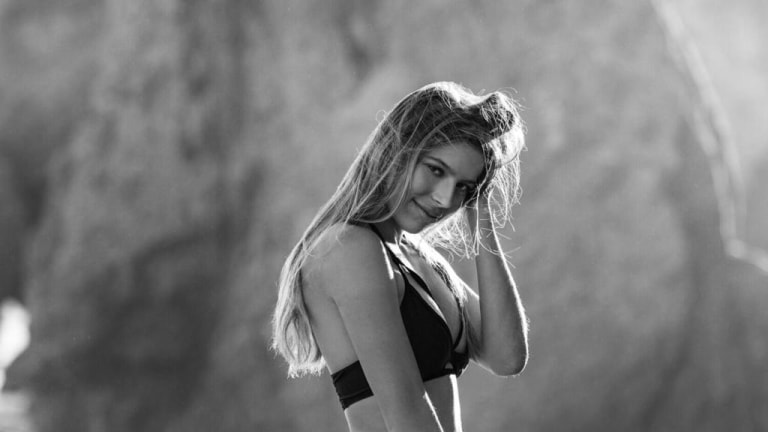 Writing Is How I Speak: Samantha Saglibene
Samantha Saglibene today regards writing as her best-acquired skill, which proved to be a significant aspect of career formation.
Each of us has the right to freedom of expression, yet we often hesitate to exercise it. Inexplicable feelings caught in an artistic medium like creative writing prove that we are exercising our right to free expression. We have the freedom to communicate as and how we want. Utilizing it helps us understand ourselves better. Just like filing papers into folders, Samantha Saglibene, despite her highly hectic schedule, manages to organize the daily clutter in her mind through her writings.
Saglibene states, "The importance of self-expression can only be defined through writing. The uniqueness of your feelings and experiences can be made more tangible by writing them down and expressing your thoughts. They allow you to express your emotions concretely and honestly." She believes words to be the most powerful way to express oneself. According to Saglibene, "Words leave a significant mark, especially when it represents your thoughts, emotion, and beliefs."
Samantha Saglibene today regards writing as her best-acquired skill, which proved to be a significant aspect of career formation. Being highly regarded as one of the best in the digital marketing world, Samantha Saglibene today regards writing as an outlet for self-reflection that allows her to know the best of herself.
"If someone were to ask me what kind of writer I am, I would probably not be able to describe it verbally. The only time the world makes more sense to me is when I'm writing. I experience the most turbulence and peace there. It's the only location where I can honestly face my life," she says.
Saglibene, through her writings, tends to categorize writers as either being comparable to F. Scott Fitzgerald or similar to Ernest Hemingway. Of course, not everything can be organized this way, but she does it to help everything make sense. "I've always believed that amongst these two authors, Fitzgerald and I are more alike, given that I tend to use a lot of words and enjoy describing things rather than keeping things succinct. Even though I lack his eloquence, I would say that he is the kind of writer I aspire to be," states Saglibene.
In conclusion, Samantha Saglibene has always enjoyed writing, even if it can be a difficult task. She formed the habit of reading and writing early on and used it throughout her career. Her desire to create vivid images in her writing is a reflection of herself. Saglibene frequently claims that writing is a form of personal introspection. It often serves as a creative, mental, and emotional outlet.