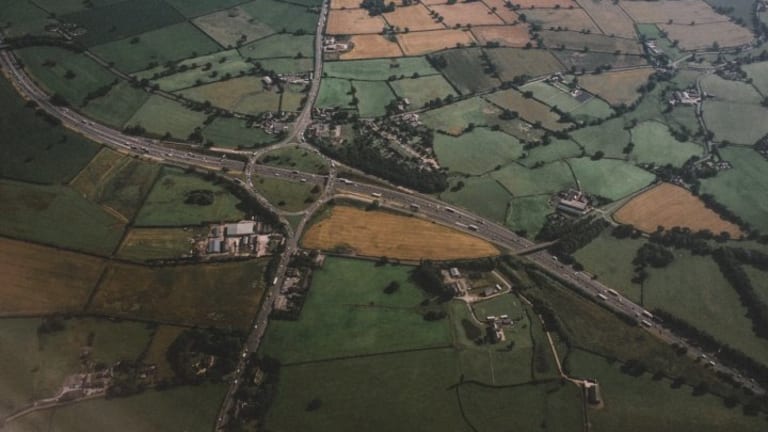 Things to Keep in Mind When Shipping Your Car Far Away
If you need to transport your vehicle, your first thought may be to drive yourself to your final destination.
T
ransporting a car from one state to another, even if these states are many miles apart, is more comfortable than most people think. Whether you are carrying a vehicle across the country because it's a new vehicle that you have always dreamed of, relocating, or merely want to exhibit your classic car at an exhibition, the fundamentals of successful road transport remain the same.
Few points to keep in mind:
Shipping a car is safer than driving
If you need to transport your vehicle, your first thought may be to drive yourself to your final destination.
If you need to transport your vehicle, your first thought may be to drive yourself to your final destination.
However, there are a few reasons not to do so.
Firstly, it is safer to get your car transported across the country. However, truckers working with road management companies tend to know how to navigate these routes more safely and competently.
They also know quicker ways to bypass roads that are exposed to dangerous winter conditions. Besides, they have undergone intensive training on safe driving practices to avoid accidents.
Less wear and tear on your vehicle
Sending a vehicle across the country also avoids unnecessary wear and tear. If you have a brand new car, a long journey on the road may not matter much (and who could resist the temptation anyway, huh?), but if your car is old or even a vintage classic, these miles may lead to increased repair costs shortly.
Traveling by car can be fun.
Still, if you are currently dealing with the stress of moving to a new city or forced to sell your favorite vehicle, it makes sense to let a reputable shipment company drive the car. So that you can focus on managing everything else.
Shipping a car across the country is less expensive
Think about this. By sending your car from state to state, you will avoid the cost of gasoline, food, travel, and all other expenses associated with traveling across the country. When you compare the price of road transportation with the cost of a road trip, sending a car across the country often works out to be the more economical option.
Once you have made the right decision to ship your car rather than drive it, there is still a lot to do. Let's have a look at what is involved in choosing a car shipping company.
Researching auto transport companies might be tough
Your car is one of the most valuable assets that you own, so it is worth taking the time to find a great shipper. Searching the Internet is only the first step! Look for companies such as Ship A
Car that have free online quote calculators, easy-to-navigate websites, transparent pricing, as well as excellent reviews on their road transport.
Finding a great shipper takes time
With everything you need to consider when choosing a road transport company to transport your vehicle around the country, be sure to start your search well in advance of your planned shipment date.
One way to avoid extra charges for early delivery is to plan the shipment with the preferred first available shipping date.
For example, if the delivery of the car from New York to California takes 7 to 10 days, you can determine your preferred shipping date by deducting ten days from the ideal arrival date.
Asking the right questions might help you make the decision
You should feel comfortable and trust the company that will deliver your car across the country. You can learn a lot about whether the shipper is trustworthy by simply calling and asking questions about the services they provide. Here are a few questions to ask:
Do you offer a door-to-door service?
What kind of insurance do you offer?
Can I get information about the location and condition of my car during the trip?
Can I book a place without making a deposit?
What are the delivery deadlines options?
If you have trouble contacting a real person at a particular road transport company, or the person you are talking to is unable, or unwilling to answer your questions, cross the company off your list.
A history of reliability matters
You must choose an experienced vehicle transport service to transport your vehicle.
Personally, I like Ship a Car, Inc a well-recognized industry leader with more than 35 years of experience and partner to the largest companies in the country. They have shipped hundreds of thousands of vehicles for satisfied customers from city to city and from state to state.
Price of shipping a car across the country varies
How much road transport costs will depend on the type of vehicle being transported, whether it is heavily modified if it works, and whether it needs to be carried by an open or closed trailer.
The distance at which your vehicle will go, as well as the landing and disembarkation points, will affect the cost. The quotes you will receive may also vary depending on the season.
Delivery by open transport is often cheaper than the birth of a car in a closed trailer.
Transferring and receiving a car in a busy subway area can be more affordable, as truckers are more likely to travel to these cities. You can also pay less for car delivery if you are flexible in choosing the date of shipment.
Don't choose an auto transport company on cost alone
The chances are that the cheapest shipper will also often give you a starry customer service, which is full of empty promises. Customer service is of great importance when you ship your car across the country. The road transport company that will deliver your car to where it needs to be on time and safely, will probably not fall within the lower price bracket. However, that does not mean that you have to go over the budget. Ship a Car, Inc is proud of its competitive prices and the best customer service in its business.
Now that you have chosen a road transport company, you can cross this off your list. However, that's not all. Here is some more information about what will happen next.
Prepping your car for its journey is easy
Here's what you need to do. Firstly, ask your mechanic to confirm that your car is in good shape, without any leaks, or any electrical and mechanical problems. They should check the battery, make sure that the tire pressure is right, and top up all the fluids. A full tank of gasoline poses a potential safety hazard and can increase the weight of the car, so do not fill it up. Instead, drive around the city until you have about a quarter of a tank left.
Remember, remove all personal belongings from the car and secure any moving external parts so that they do not move during transportation. If you don't have a second set of keys, make sure that you have another set cut, so that you don't give your driver the only set of keys. Finally, disable the car alarm system.
Handing over your car will involve a short inspection
You or your representative will need to be present when the trucker picks up your vehicle so that you can sign the paperwork. That is an excellent time to let them know of any minor handling problems (e.g., sticky switch) so that they do not have any questions loading or unloading your vehicle. The trucker will also inspect your vehicle and record any marks, scratches, dents, or damage.
There should be a second brief inspection when your car is delivered
Upon delivery, you (or your representative) will have to sign the bill of lading – to confirm that your car is in its original condition.
That is just a way to make sure that you, the customer, are satisfied with the service you received and that your shipper has done a great job. Once the inspection is complete, you will be able to set off on your journey.
To sum it up
Transporting a car from one state to another, even if these states are thousands of miles apart, is more comfortable than most people think. Especially if you take the above considerations into account. Ultimately, transporting a car across the whole country can be an unforgettable experience for you if you choose the right transportation company.