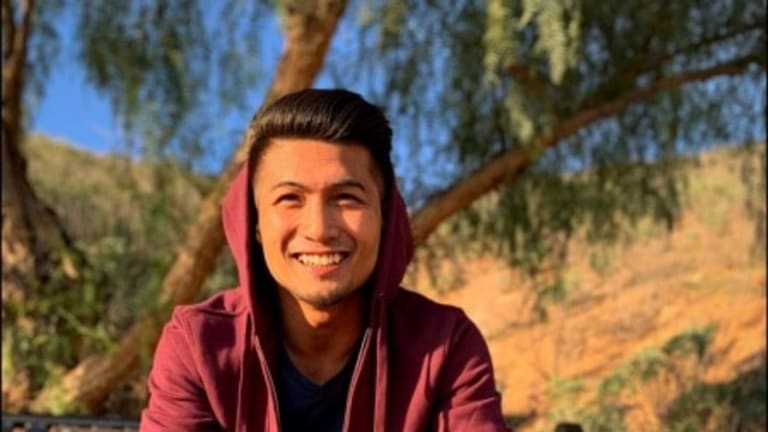 An Inspiring Story of Simon Tizon from Homeless to Success
Simon Tizon - Poverty, thus, is not a curse rather the strong foundation on which one can build his or her skyscraper of success.
Once a man in America went to the White House from a Log Cabin! And the world knows him as Abraham Lincoln, one of the US Presidents who changed the nation's course of history.
Poverty, thus, is not a curse rather the strong foundation on which one can build his or her skyscraper of success. And the spirited young entrepreneur Simon Tizon has proved it amply.
This self-made celebrity PR person, confronting such stumbling blocks as poverty and homelessness, made it most successfully proving in life's struggle one can emerge victorious, if they want.
For this, however, they have to bring the best qualities lying within them out and capitalize on them to move ahead. Of course, their growth cannot be stopped if they can do it after self-realization.
How Simon Tizon Is Influencing the World
Man is the source of infinite energy which, if channeled properly, it can enable him to do anything even if the task is crossing the Alps Mountain. Did not Hannibal do it centuries ago?
Tizon, born in poverty and brought up in it, became homeless at 27 to sleep in his car. He constantly struggled to compose a poem of success which is a lyrical saga. Now people across the world are humming it with the catchword: we would become Simon Tizon.
Born on December 19th, 1990 in Olongapo City, Tizon is an Asian-American whose parents divorced when he was merely 11 years old. Growing up with his mother and three brothers, Tizon struggled academically.
Despite a series of setbacks, being kicked out of a junior college, managing to pass days in a two little-roomed apartment of his mother and spending nights in his vehicle at a Walmart parking garage, he kept his inner light of doing something great continuously kindled within himself.
In 2015, he moved to Minneapolis, MN and started his failed company S.T. Marketing firm. For three years, Tizon worked hard and after his first company failed he started CrushN Media.
Simon Tizon Is Helping Others Grow
The Lady Luck smile pleased at the continuous efforts of Tizon against all odds to make him virtually a Man of Destiny, so to say aptly. Tizon's honesty and excellent performance on the SEO main-face, social media and PR worked to create a long list of happy customers. 
Today, he is a well-known PR and Marketing influencer globally. He makes his clients robustly visible and we know, it is visibility that counts maximum for business gains. Tizon wonderfully projects his clients to their target audience.
He had made it swimming across rough seas of life marked by poverty, failures and countless odds. We know once upon a time, an American entered the grand White House from his humble log cabin.