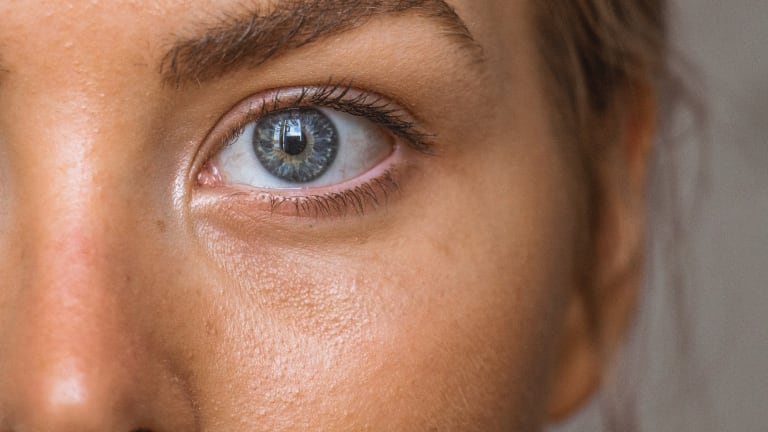 Dr. Different's 3 Products: Mother's Ultimate Skincare Regime
Dr. Different is a renowned brand that makes skincare products with natural ingredients and vitamins (like vitamin A); best for anti-aging, wrinkles, fine lines, and more!
Motherhood is a beautiful experience, but it can be tough on your skin. Between the late nights and early mornings, not to mention the never-ending messes, it's no wonder that your skin feels dry and tired. Luckily, we have put together the ultimate skincare regime for mothers!
This regime includes three Dr.Different products that will help revitalize your skin as a mother and leave you feeling refreshed and rejuvenated because Dr.Different is a renowned brand that makes skincare products with natural ingredients and vitamins (like vitamin A); best for anti-aging, wrinkles, fine lines, and more!
Vitamin A
Vitamin A is a powerful antioxidant that helps fight the signs of aging (that most mothers face), including wrinkles. It is a retinoid, which means it helps to improve the appearance of skin by renewing and regenerating cells. Retinoids are one of the most effective ingredients for fighting wrinkles and other signs of aging. Vitamin A can also help to fade dark spots and improve skin tone. Vitamin A is found in many skincare products of Dr.Different creams. Now that you know how important retinal can be to your skin, here are the three Dr.Different containing vitamin A in them:
[Dr.Different] VITALIFT-A NIGHT TREATMENT CREAM 20G
When it comes to finding the best night cream for mothers for fighting anti-aging, wrinkles, and fine lines, Vitalift-A Night Treatment Cream from Dr.Different can be exactly what you need. This cream is packed with powerful ingredients like vitamin A, which helps fight the signs of aging. Vitalift-A Night Treatment Cream also contains hyaluronic acid, which helps hydrate and plump the skin. If your skin is sensitive, combine the cream with cica metal cream or other cream you're using, and gradually increase the amount and use it independently for the greatest effect. They're also using a different container that blocks outside air for the retinal to be susceptible to light, heat, and oxygen. The retinal effects last longer because the specialized container keeps the outer atmosphere from damaging the retinal. This is an excellent cream for mothers and can even be given as a mother's day gift!
[Dr.Different] VITALIFT-A FORTE NIGHT TREATMENT CREAM 20G
Vitalift-A forte is another night cream that contains Retinal 0.1%, which is meant to help with anti-aging signs, wrinkles, and sagging skin. It is also supposed to help improve the overall texture of the skin. Vitalift-A Forte is a cream-based product that has excellent transparency. This transparent formulation is Dr Different's patented liposome stabilization technology that allows vitamin A to be stably delivered to the skin. And you can have more firming and more elastic skin by restlessly replacing collagen for 72 hours after application! Your skin will feel firmer, and the wrinkles around your eyes will be less noticeable after two weeks of use, you can see improvements by wrinkling down and firming up of your skin. Lastly, this is a great night cream for mothers who are busy in the daytime, just apply the cream at night and wash your face in the morning!
[DR.DIFFERENT] VITALIFT- A EYE & NECK NIGHT TREATMENT CREAM 20G
Vitalift-A Eye & Neck cream is a night cream containing Retinal 0.025% and is designed to help with the appearance of wrinkles and fine lines around the eyes and neck. This cream is meant to be used at night, so apply this cream every night before going to sleep for best results (great for busy mothers). This cream also absorbs quickly, leaving no greasy residue. Vifalift A's liposome-stabilized texture provides several benefits but when it is exposed to sunlight, it can increase your skin's sensitivity. So, make sure you avoid exposure to direct sunlight and use this product at night time for best results. Some of the ingredients in the cream include Cetyl Ethylhexanoate, Glycerin, Carthamus Tinctorius, and Retinal, which give a yellowish hue to the cream which is a retinal color and is known to work against signs of aging. It also contains Multi-peptides and Niacinamide which provides double intensive care(Brightening & Anti-aging) for the weak and delicate eye and neck region.
Tips For Better And Healthier Skin
There are a few things that you can do to help improve the appearance of your skin and reduce the signs of aging.
First, make sure to drink plenty of water. Water helps to hydrate and flush out toxins from the body, which improves your skin.
Second, make sure to get plenty of sleep. Sleep helps the body repair and regenerate cells, which can help improve your skin's appearance.
Third, eat a healthy diet. Eating plenty of fruits and vegetables can help give your skin the nutrients it needs to look its best.
Finally, use skincare products that contain ingredients like retinal, which can help to reduce the signs of aging.
If you follow these tips, you should see a noticeable difference in the appearance of your skin!