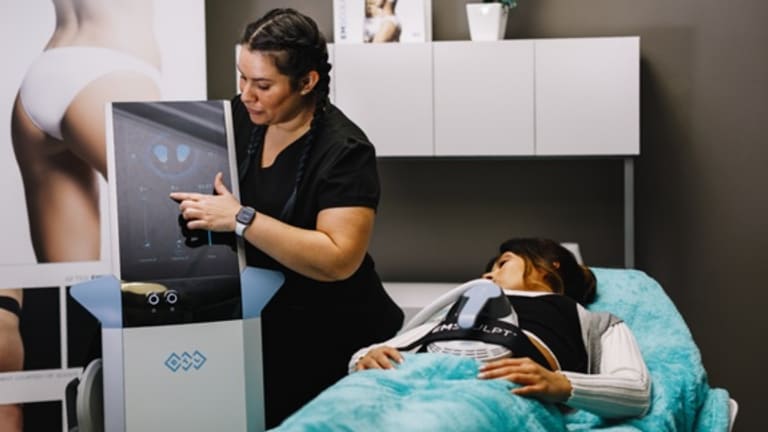 Skinovatio Medical Spa
The Go-To Beauty and Wellness Destination Is on a Mission to Help Patients Look and Feel Their Best
The cosmetic surgery and procedure industry, valued at over 60 billion dollars, is expected to reach greater heights in the years to come. This growth is driven not only by the increase in demand for non-invasive or minimally invasive procedures but also by the widespread awareness of an impressive selection of advanced techniques. Highly confident that today's technology can help them look their best, countless patients have sought clinics and spas, only to realize that not every venture can deliver its promises. In fact, the industry has heard horror stories involving "in the basement" Botox procedures.
Kat Sallam and Aleksandra Waibel, the minds behind Illinois' go-to beauty and wellness destination, know all too well the risks and dangers that surface when safety and quality aren't emphasized enough. So, fueled by the mission to create a safe and affordable environment for those who want to achieve the best version of themselves, they established Skinovatio Medical Spa and are currently spearheading its rise to the top.
Founded in 2015, Skinovatio Medical Spa is a premier and modern beauty destination known for providing the most innovative aesthetic services in the industry. The first medical spa franchise created in Illinois, this women-owned business is led by a team of highly trained medical practitioners and specialists who capitalize on advanced technologies and therapies to help clients enhance their natural beauty.
Since its establishment, Skinovatio Medical Spa has not only placed a heavy premium on delivering top-notch innovative cosmetic services. Considerable attention was also paid to offering competitive prices and ensuring that patients do not need to break their banks to feel and look their best. Additionally, this widely trusted venture goes the extra mile to meet the needs of those knocking on their doors, catering to patients at multiple convenient locations.
Right now, several cosmetic procedures and top-requested skin and body treatments are available at Skinovatio Medical Spa, including laser hair removal, laser tattoo removal, non-invasive body contouring, BOTOX®, dermal fillers, photofacials, microneedling, and even platelet-rich plasma (PRP). These quick, non or minimally invasive, and virtually painless services require little to no downtime afterward, appealing to patients who lead busy lives and are always on the run.
Apart from allowing people to be comfortable in their own skin finally, Skinovatio Medical Spa also extends effort toward educating patients about the importance of choosing the right facility for their procedures. "Cheap injections are not always good injections," shared Katarzyna Vigneau Sallam and Aleksandra Waibel. "It's essential to make sure that everything is done by a highly trained professional since the majority of these treatments carry the risk of life-long side effects."
Although Skinovatio Medical Spa has managed to cement a solid reputation in the Illinois beauty and cosmetic procedure industry, it shows no sign of slowing down. Armed with the big plans to expand to every state in the country, it hopes to secure a coveted spot at the forefront of the cosmetic and aesthetics space.