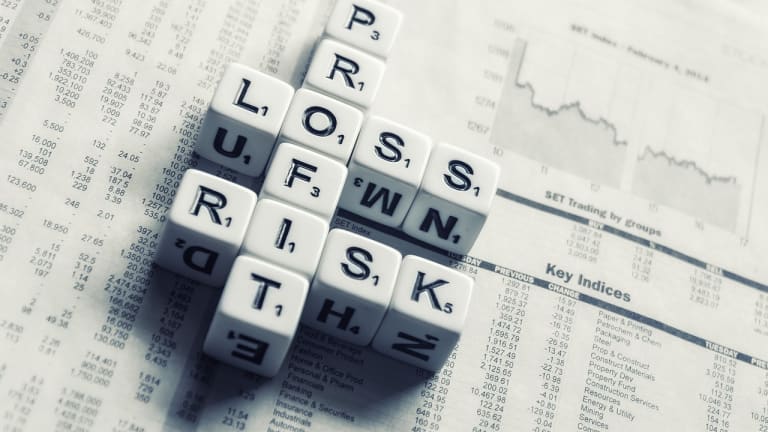 Why Valuation Is a Pivotal Part of Pre-Revenue Startup Fundraising Efforts
A startup that scores high on the investors' valuation methods will likely get funding at cheaper rates of interest.
Fundraising is the process by which entrepreneurs secure finance from venture capitalists, investors, and other providers. Valuation is a pivotal part of this process since investors must carefully assess the risk they're taking and estimate the best returns they can expect from the investment. Traditional valuation methods are not applicable because pre-revenue startups have yet to make adequate sales to display impressive profits.
This is why, investors must use other strategies to determine whether the startup is worth their time and money. So, read ahead for more information on how to value a startup because the results will influence the amount of funding you can get for your new venture.
From the Startup Owner's Perspective
A startup that scores high on the investors' valuation methods will likely get funding at cheaper rates of interest. The lower risk and high potential for growth and profits mitigate the risk factor, so you might be more successful in your fundraising without having to fork over sizeable equity in exchange.
Even if the company is at the "seed" stage, its value may not necessarily be zero. That's because other factors come into play that raise its value, such as a dynamic and innovative industry that has rapid growth projections, valuable Intellectual Property and patents, or a top-notch team with skilled talent that is sure to assist in the company's growth. Pitch decks demonstrating such factors have a higher chance of getting you the financing you need.
Let's Try an Example - Venture Capital Valuation Approach
If you're directing fundraising efforts toward venture capitalists (VCs), you'll acquire private equity funding. VCs are willing to invest in startups and small businesses that have exceptional potential for rapid growth or are poised to expand rapidly. In addition to capital, you can also expect know-how and industry-specific expertise. In return, VCs expect to get ownership of equivalent chunks of the startup equity. Their objective is to make significant profits when they are ready to exit the investment.
Thus, VCs use the Venture Capital Valuation Approach to ensure getting adequate compensation for the huge risk they're taking. They also expect returns for the costs, time, and effort they invest. The more attractive the valuation, the higher will be the funding you can expect.
Let's Try Another - Valuation with the Berkus Method
The Berkus Method evaluates companies according to the progress entrepreneurs have made in getting them up and running. Each stage is assigned a specific value, for instance:
A viable business idea or IP with the potential for monetization
A working product prototype
High-grade management that can execute the ideas
Strategic relationships like contractors, vendors, and business partners who will contribute to the company's operations
Robust marketing channels with customer acquisition strategies to ensure long-term sales and profits.
If each of these stages is assigned $½ million, the startup is worth $2.5 million, and that's how your fundraising will progress.
High Valuation is Not Necessarily a Good Thing
Entrepreneurs often make the critical mistake of valuing their startups at the highest valuation during their fundraising efforts. Although the impressive figures can help them get the funding they need, matching up to investor expectations could get challenging. Further, when the company is ready for the subsequent financing round, the owners will need even higher valuations, which is only possible with accelerated growth. For this reason, fundraising consultants advise startup owners to be restrained in their future success and profitability projections.
Valuation is pivotal to a pre-revenue startup's fundraising efforts in terms of access to funding and lower interest rates with favorable terms and conditions. But, entrepreneurs should focus on realistic numbers and refrain from inflating projections that could get hard to achieve.
BIO
Alejandro Cremades is a serial entrepreneur and the author of The Art of Startup Fundraising. With a foreword by 'Shark Tank' star, Barbara Corcoran and published by John Wiley & Sons, the book was named one of the best books for entrepreneurs. The book offers a step-by-step guide to today's way of raising money for entrepreneurs.
Most recently, Alejandro built and exited CoFoundersLab, which is one of the largest communities of founders online.
Prior to CoFoundersLab, Alejandro worked as a lawyer at King & Spalding, where he was involved in one of the biggest investment arbitration cases in history ($113 billion at stake).
Alejandro is an active speaker and has given guest lectures at the Wharton School of Business, Columbia Business School, and NYU Stern School of Business.
Alejandro has been involved with the JOBS Act since its inception and was invited to the White House and the US House of Representatives to provide his stands on the new regulatory changes concerning fundraising online.