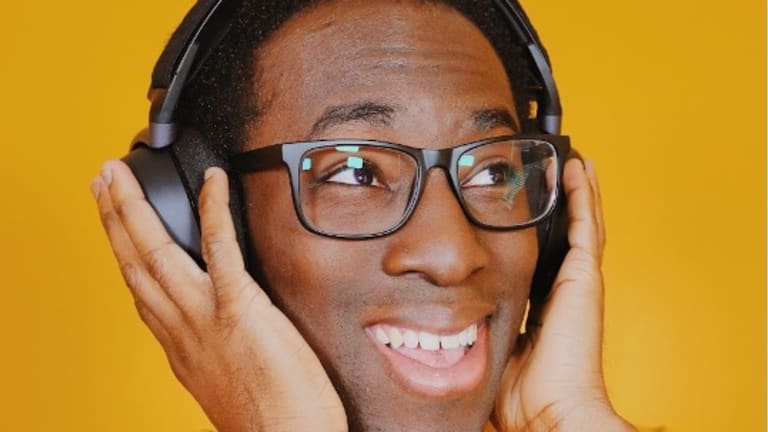 Stephen Jody Works – From A Diehard "The Sims" Fan To Being Known As SpringSims
Works, along with a bunch of other Twitch Sims streamers, joined with Hope for Haiti in September 2020 to launch a Back to School campaign for the Haitian population.
Stephen Jody Works, popularly known for his handle on Youtube SpringSims, is an American YouTuber and Twitch streamer. He is well recognized for his involvement in The Sims 4 and his work with EA on projects such as The Sims Spark'd and EA Game Changers. Works was revealed on Twitter in July 2020. He appeared on CNN to underscore Best Society Face Masks for their Black Lives Matter face mask.
SpringSims lives with his family at this current time until it's safe to move out. Stephen Works began playing The Sims when he was four years old and became especially fond of the game once The Sims 2 was launched. Works have used the game to "escape" reality and play with life. Stephen is obsessed with the color yellow, so much so that he has painted his entire office the same shade to reflect his bright personality. He has received acclaim for his Sims-related work due to his construction videos and narrative playthroughs. In the meantime, he's been undertaking random building challenges.
Works studied at SWIC from 2014 to 2018, initially majoring in music but switching to a digital media degree in 2015. Then, at the end of 2018, he was transferred to Webster University. Works graduated with a bachelor's degree in Interactive Digital Media in May 2020. He is currently working from home as a full-time content creator on YouTube and Twitch.
Works, along with a bunch of other Twitch Sims streamers, joined with Hope for Haiti in September 2020 to launch a Back to School campaign for the Haitian population.
Youtube
In 2011, Works began making YouTube videos on The Sims, and as of March 2021, he has around 29,000 subscribers on his YouTube Handle. And by June 2022, he has around 34,000 subscribers on his YouTube Handle.
On July 17, 2020, EA revealed their reality competition, The Sims Spark'd on the TBS network, and Works was picked as a contestant as a Builder on Team Freezer Bunny with XUrbanSimsx and DeeSims. Regardless of what happened in the first episode, Team Freezer Bunny lost and was eliminated.
The Sims franchise turned 21 in February 2021. For the occasion, Works was featured on The Sims' official Twitch channel for the celebration.
The Sims announced their kits in March 2021, including mini collections to enhance the playstyle of every individual player. They have caused some debate and controversy since their release. Works spoke to GamesRadar+ about the kits and shared his thoughts and feelings about them.
Twitch
Works has over 31,100 followers on Twitch and streams on a daily basis. Works was accepted into the AT&T Class of 2021 as one of the 12 emerging creators, with his mentor being SypherPK. In this regard, he was also taken at the Twitch Partner Program in July 2020. Works, along with other creators in the gaming industry, was approved into the StreamElements Creator Diversity Fund in September 2020. Works, along with a bunch of other Twitch Sims streamers, joined Hope for Haiti in September 2020 to launch a Back-to-School campaign for the Haitian population. The team generated $11,200 by the end of the month using the platform Tiltify.
Springsims
SpringSims' main YouTube channel focuses on The Sims 2 and The Sims 4, with videos varying from builds to let's plays of his Sims. His main channel posts breakdown videos (current households) of his Sims families that he streams on Twitch.
More Springsims
SpringSims' second YouTube channel is where he uploads his prior Twitch streams. He streams on Twitch every day (excluding Sundays and Wednesdays) for three hours on average.
Hello Spring
SpringSims' third YouTube channel is dedicated to his lifestyle content, including vlogs, art, and more.
Charity Streams
SpringSims has a strong desire to give back to the community in any way he can, which has resulted in him raising funds for a variety of causes. His favorite charity to support is St. Jude Children's Hospital Hope for Haiti. In April 2021, he became an ambassador for Hope For Haiti's 3rd annual Hike For Haiti challenge. He then created a campaign with a group of streamers, and in 1 month, they raised over $90,000 for the Haitian community. In September 2020, he worked with the nonprofit Hope for Haiti and a group of fellow twitch sims streamers to establish a Back to School Campaign for the Haitian community, raising $11.2K+ in one month. He created a campaign with his Sparkd cast members to raise money for the Make a Wish Foundation in December 2020, and they raised $12K+ in two days.
SpringSims Has Got The Game On!
As the world becomes increasingly digitized, it's no surprise that online gaming is growing in popularity. According to a recent report, the global online gaming market is expected to reach $196 billion by 2025. This growth is being driven by a number of factors, including the increasing availability of high-speed internet, the proliferation of mobile devices, and the rise of social media. As gaming becomes more accessible and widespread, it's also becoming more diverse. There are now games for players of all ages, interests, and skill levels. Whether you're a casual player or a hardcore gamer, there's an online game for you. With so much growth still to come, the future of online gaming looks bright. So, what can we expect from the world of online gaming in the years to come?
One trend that is sure to continue is the rise of mobile gaming. With over two billion active mobile devices around the world, there's a huge potential audience for mobile games. Developers are already creating innovative and addictive games that can be played on smartphones and tablets. In addition to traditional console and PC games, we can now enjoy playing games anywhere and anytime, thanks to our mobile devices.
Whenever we talk about online gaming, the name of Stephen Jody Works cannot be overlooked. With over a million subscribers, Stephen Jody Works is one of the most popular YouTubers in the gaming world. His channel, SpringSims, features gameplay videos of some of the most popular video games. However, Works isn't just a talented gamer; he's also an accomplished voiceover artist as well. Thanks to his undeniable talent, Works quickly becomes one of the most successful people in the gaming industry. And with his sights set on even bigger goals, there's no telling what he'll achieve in the future.