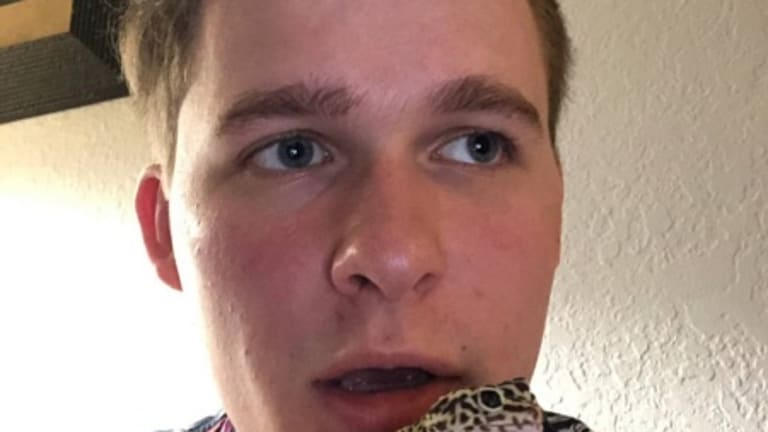 The new-age role model: Stephen Ugenti is making a difference through social media
The next turning point of his life came three years back when Stephen Ugenti decided to start his own agency by the name of SUM Media.
Ever wondered about how the life of a social media influencer actually looks like? And what about life after being an influencer? What are the options for scalability and growth? Well, Stephen Ugenti has been there and done that. A true social media expert, Steve has held several roles such as being an influencer to an entrepreneur. Steve has expanded his expertise to several platforms such as Snapchat, YouTube, TikTok and now Instagram. His content is not only relatable but also entertaining at the same time.
So, how did Steve start out on this speedy road to success? It all began when Stephen Ugenti's brother, who was already a creator, suggested he start off on Snapchat. At that time Steve was triple majoring in three different subjects at Villanova University. This is why although it appealed to him, Steve was not ready to take up social media as anything more than the average person considers it to be.
However, his opinion soon changed when one of his Snapchat accounts by the name of Comedial gained more than 6 million followers within only three years. Comedial posts meme and relatable video content and are only one of the several accounts Steve has on Snapchat. Once Steve had realised what his secret for success was, he applied it to other platforms as well. Steve has two viral TikTok accounts namely @Steveslife and @learnwithSteve, one with over 500,000 followers and the other having almost a million followers. Other than that, he owns a YouTube Channel which has expanded to a community of 200k subscribers in just two months.
The next turning point of his life came three years back when Stephen Ugenti decided to start his own agency by the name of SUM Media. SUM Media works as a middleman, connecting brands and influencers to create content promoting stellar products and services that more people deserve to know about. Their recent collaboration with brainjolt was a major success, with over 60 million unique clicks garnered for their website. What had started as a hobby quickly took shape into a business and Steve found himself arcing over from his role as a creator to that of an entrepreneur.
Stephen Ugenti is working hard to grow more and currently aims to gain 1 million followers on his TikTok by the end of this year and along with gaining 100k subscribers every month on his YouTube channel. While he did consider that the YouTube goal might be a stretch yet he is willing to give it a try. This is because the higher you aim, the more successful you become. Moreover, the rate at which he is progressing, all these goals do not seem completely out of the box.