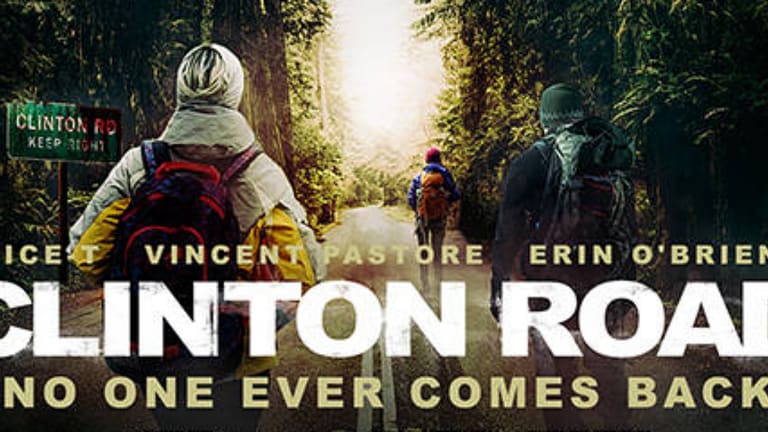 From NYPD Officer to Security Guard, Actor, and Social Influencer: Steve Stanulis Shares His Story
Understanding the genuine importance of knowing the right people within the film industry, he's used countless opportunities to network with professionals and further his career.
Steve Stanulis has a name that rings bells around town. Some people know him from his work as a security guard to the stars, including big names like Leonardo DiCaprio, Kimberly Kardashian, and Kanye West. Others know him as an actor who has taken on numerous roles in the film industry or a social influencer who has since amassed a large following on platforms like Instagram. But, no matter how you know him, one thing is for sure – he's a jack of all trades who has accomplished a lot over the past several decades. So, how did the New York native go from swearing to protect and serve as an NYPD officer to suddenly being in the limelight? It's an incredible story of overcoming adversity and chasing dreams.
A Sudden Shift in Career Choice
Steve Stanulis started his career as an NYPD officer. As a New York Native, policing in the area was a big deal and something he took seriously. Unfortunately, he'd ultimately end up sustaining an injury while on the job that would cause him to take a few steps back and leave the force for good. Although he decided to leave the police force, his instinct to protect and serve never went away, resulting in his decision to become a security guard. Known as the kind of person to go above and beyond in anything he does, he would eventually land a security position that enabled him to serve A-list celebrities, including Leonardo DiCaprio.
From Security Work to Acting in Real Movies and Shows
While working closely with his clients, he developed a solid professional relationship with them, many of whom encouraged him to try out for various acting opportunities. On a whim, Steve Stanulis decided to go for it and was eventually cast in a film, The Replacements and Gangs of New York. After experiencing the life of an actor firsthand, he decided to dive deep into the industry, auditioning for roles in hit movies and television shows. He's since acted in various film and television series, including I Now Pronounce You Chuck & Larry, The Interpreter, and The Sopranos.
Although some would stop there, Steven Stanulis decided to push for more in life. Knowing that anything was possible after experiencing it for himself when going from police officer to security guard to actor on set, he decided to branch out and get involved in producing short films, such as The Invisible Life of Thomas Lynch. Discovering this new passion in life, Steve decided to open the doors to his own production company, Stanulis Productions, Inc.
"Getting involved in the production industry and starting my own company was like a dream come true. Once I got a taste for acting, I realized I was also really into producing and wanted to see how far I could get with it. Then, I decided to work on a play, Stripped, using my time spent as a Chippendale dancer in my younger years as inspiration for it. The play was incredibly successful, and people absolutely loved it," shared Stanulis. "I'm the kind of person who loves to try new things. I enjoy acting, producing, and generally getting my creative juices flowing. While some people may put acting on the back burner to focus solely on production work, I never stopped performing and still enjoy it to this day."
Building Connections with Others in the Industry
Steve Stanulis is known for his many talents and charming personality. Understanding the genuine importance of knowing the right people within the film industry, he's used countless opportunities to network with professionals and further his career.
"I've produced and played a role in countless films and television series while working alongside big names in the business, such as Stephen Baldwin. Working with different people across the board and fostering these unique relationships with them has helped me learn much more about the industry and make my mark," said Stanulis. "If you're not taking the chance to learn from people who've been doing this longer than you, you're missing out on a real chance to discover the secrets to success. I'm incredibly grateful to those who've essentially taken me under their wings over the years, encouraging me and empowering me to make big moves as an actor, producer, and filmmaker. Without their guidance and support, I might not be where I am today."
Success Doesn't Come Without Some Controversy
While Steven Stanulis has experienced tremendous success over the past few decades, building a noteworthy career in the entertainment industry, not everything has come without its fair share of hurdles to overcome. In fact, as the former bodyguard for Kim Kardashian and Kanye West, Stanulis has experienced the wildness of dealing with 'Ye and his apparent mood swings, many of which are often put on display on social media by the rapper himself. Steve was there when Kanye had major meltdowns, including one that occurred while he was backstage at Saturday Night Live.
Having witnessed firsthand the craziness of dealing with someone so sporadic, Steve has dozens of stories to share with the rest of the world, and that's exactly what he plans to do. Currently working on a documentary sharing the explosive behind-the-scenes details of what it's like to work with the madman himself, Steve is ready to tell his side of the story and go over some of his experiences as one of Kanye's leading men. His documentary will feature clips from other security guards who've worked with the rapper in the past.
"I was a bodyguard for Kanye in 2016. The funny thing is that some people don't think we got along, but I was one of his main guys in the beginning. Each day was like a new and exciting adventure because you just never knew what he'd be up to or what would happen throughout the day. It was a lot like being on a rollercoaster with no indication of when you'd be going up or down," said Stanulis. "While Kanye did like me, I wasn't his biggest fan because I felt he had a lot of ridiculous rules to follow. He was moody, erratic, and difficult to deal with because you never knew if he'd be hot or cold. With the documentary I'm creating, I'm spilling all the details so that no one ever has to ask me what it was like working with him again. Everyone can refer to the documentary for all the information they could ever want or need."
Of course, the idea of having a documentary about him didn't sit well with Kanye, who threatened to sue Steve Stanulis for defamation. However, Stanulis refused to budge, working with his own lawyers who've threatened to countersue. Despite the threats against him, Steve intends to release the documentary to the public in the coming months. He looks forward to seeing what others say about his personal experiences dealing with the American rapper.
Overcoming Obstacles and Becoming a Major Influencer
Steve undoubtedly experienced many ups and downs while working in the entertainment industry but has loved every moment, embracing both the good and bad. He continues to create a legacy for himself while marketing himself online, leveraging the internet and social media to make connections, gain a massive following, and open the doors to even more opportunities.
"Someone once asked me how I ended up with so many followers on Instagram. I'm at more than a million right now. I've built my online platform from the ground up. Many people didn't know my name or anything about what I've accomplished in the entertainment industry. Some people only knew me as a bodyguard, and that's okay, but now they can follow me and watch what I'm up to in real-time," said Stanulis. "I decided to get on social media to network and brand myself so that people know what I do, what I've done, and what I plan to accomplish in the coming months and years. Now that people have learned more about me on social media, I get all kinds of comments from those who've enjoyed my work or look forward to seeing my latest creations, including the documentary I'm working on about being a guard for Kanye. I enjoy hearing from my followers because they motivate and keep me pushing to create some amazing things."
Steve Stanulis has accomplished a lot in his lifetime, from being a decorated officer to working security, becoming an actor, and eventually producing his own films and documentaries. He's proof that you can change career paths as often as you'd like while continuously working your way up that ladder to reach your end goal. As someone who has had to overcome adversity and put consistent effort into networking and branding himself, it's certainly no surprise that he has a name that is now widely recognized throughout the entertainment industry and beyond. With a massive following of over a million that continues to grow each day, Steve looks forward to what the future has in store, knowing the possibilities are endless.
For more information about Steve, please visit stanulisfilms.com.