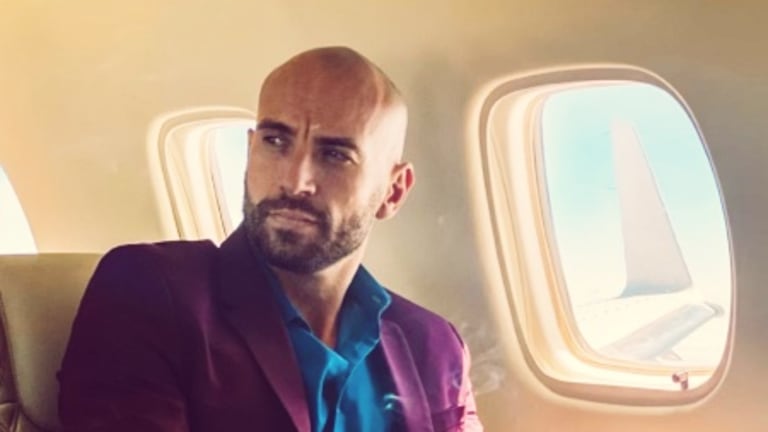 Stirling Cooper Providing a Much-Needed Solution for Improving Men's Sexual Health
Stirling Cooper targets men between 25 and 35 who face various forms of insecurity and inadequacy to fulfill their partners' sexual desires
Men's sexual health has been a hot topic for years, and quite often, many men would rather die in silence than open up about the state of their sexual health. Adult star Stirling Cooper, has set out to end men's misery by offering effective solutions geared toward improving men's sexual health.
Stirling Cooper's experience and past work qualify him to provide this solution as he has worked as a high-class straight male companion and men's sexual mastery coach. He has been in the adult industry since 2014, working for the largest adult film websites in the world across the United States, the United Kingdom, Australia, Czech Republic, and Hungary. He has also been nominated for and won many awards for his sexual prowess, performance, skills, and knowledge.
Channeling all his experience into solving sexual inadequacies for men was borne out of the rampant reports of men facing various sexual problems. "I had so many men reaching out to me asking me for advice on overcoming issues like erectile dysfunction, premature ejaculation, performance anxiety that I decided to start putting out content to help, and it blew up from there," he said. Since he began his practice, he notes that he has been able to help over 40,000 men globally become better lovers, and it's something he takes immense pride in. "I get to help men all over the world embrace their masculinity and achieve mastery in the bedroom. It's very fulfilling work," he said.
Stirling Cooper targets men between 25 and 35 who face various forms of insecurity and inadequacy to fulfill their partners' sexual desires
Stirling Cooper targets men between 25 and 35 who face various forms of insecurity and inadequacy to fulfill their partners' sexual desires due to either inexperience or a bad experience. "Nobody has the real-world experience I do, and nobody knows how to teach as well as I do; the results of my clients speak for my ability to help ANY man become a master in the bedroom. I'm the only man on the planet who teaches men to overcome bedroom performance issues and give their partners a mind-blowing sexual experience," he said.
Describing his mode of operation, Stirling Cooper said he steps into other men's shoes and sees the world through their eyes/experience and relates with them in ways they can easily understand. He sees nothing as too challenging to achieve because his journey to becoming the sex mastery coach he is today saw him overcome countless hurdles and obstacles. Coming from a country with a small adult industry and networking his way into bigger and more established industries worldwide are the biggest hurdles he crossed, and he firmly believes nothing is more challenging than those.
Stirling Cooper's goals for the next few years are to grow his YouTube channel, get more people to see his content, and help more men worldwide become better. His mantra for pursuing success and greatness is to "find the right audience who wants to hear what you have to say." He also has a piece of advice for anyone looking to grow in any area of their life: "Find a way to take responsibility for EVERYTHING in your life; that's how you take control of your life and improve it."
Learn more about Stirling Cooper on his official website and Youtube channel. Also, follow his official Instagram and Twitter pages.