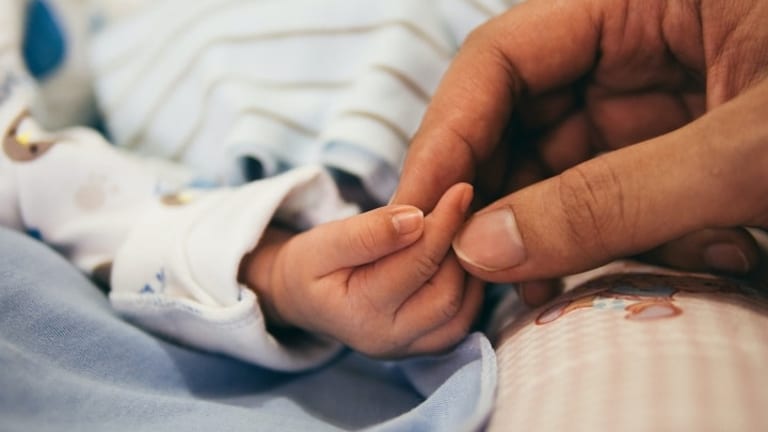 Reproductive Justice: Progressing Women's Rights by Tackling Inequalities
Jori Hamilton: For many women in marginalized and underserved communities, the exorbitant costs of raising a child can be too much to bear.
In an election year of historic proportions, reproductive rights were already a hot topic among American voters. Following the September 18 death of iconic Supreme Court Justice Ruth Bader Ginsburg, however, reproductive justice has become even more relevant.
Throughout her storied career, including 27 years serving on the U.S. Supreme Court, Ginsburg fashioned herself as a champion for women's rights. Ginsburg fought for greater financial independence among women. While working with the American Civil Liberties Union (ACLU) as a young lawyer, Ginsburg also helped pass the Pregnancy Discrimination Act, which effectively made workplace pregnancy discrimination unlawful.
Yet despite the strides made by Ginsburg and her peers, reproductive justice today sits on a shaky foundation. The future of reproductive rights in America may ultimately hinge on the results of the 2020 presidential election as well as Ginsburg's replacement. We can only hope that the newest addition to The U.S. Supreme Court follows in the footsteps of Ginsburg, who was keenly aware of the need to focus on reproductive justice and inequality in conversations about reproductive rights.
The grim reality is that liberals and conservatives have vastly differing views when it comes to the subjects of reproductive justice and women's health in general. Let's take a look at what's at stake, and consider how we, as citizens, can foster equality and advocate for greater reproductive rights around the world.
Defining Reproductive Justice
Reproductive justice is a crucial element of an equal and balanced society, and in many ways, it's a simple concept. Women cannot possess true equality if they aren't in complete control of their own bodies. This is the underlying idea behind reproductive justice, which seeks to protect an individual's right to decide whether or not to have children and to parent those children in a safe environment.
The reproductive justice movement maintains that personal bodily autonomy is a basic human right, for every gender.
Reproductive Rights: Inequalities and Roadblocks
It's important to remember that reproductive justice is an impactful, multifaceted concept that plays a role in numerous political and social issues. Abortion is among the most well-known issues connected to reproductive justice, and it exists alongside such subjects as victim's rights and economic independence.
Financial independence is often overlooked in discussions about reproduction, but it would be a mistake to leave economics out of the conversation. The simple fact of the matter is that parenthood is expensive, and can be prohibitively so. According to the U.S. Department of Agriculture, the cost of raising a child amounts to just under $13,000 annually, a number that doesn't even factor in higher education costs.
For many women in marginalized and underserved communities, the exorbitant costs of raising a child can be too much to bear.
For many women in marginalized and underserved communities, the exorbitant costs of raising a child can be too much to bear. A sudden medical emergency, job loss, or similar event can leave low-income parents scrambling for short-term solutions and creating a snowball effect in terms of financial insecurity. Excessive debt can reduce one's credit score, for instance. And without a good credit score, women of all income levels may find it difficult to secure safe, stable housing, or even land a job.
Fighting for Equal Rights into the Future
It's easy to see how income inequality is tied to quality of life, and how reproductive rights fit into the picture. For this reason, social justice advocates should never back down from the fight for equality, no matter the political climate, problematic industry, or discriminatory policy in question. Women face daily discrimination in myriad settings, from the workplace to the doctor's office.
And in regards to gender imbalance, healthcare is another industry in which women may find themselves at a disadvantage. Even in 2020, sexual health topics are often seen as taboo, especially where abortion and birth control are concerned. Young women in particular may be reluctant to bring up topics such as reproductive health and/or birth control. In political discussions at both the national and state levels, this disparity must be addressed if we have any hope in furthering reproductive justice.
Interestingly, social distancing may offer a solution for women feeling apprehensive about a clinic or hospital visit. Under the threat of a pandemic, telehealth is becoming more ubiquitous. Telehealth, where patients consult with their providers remotely, has been shown to increase patient satisfaction while improving the quality of care. In regards to reproductive care, telehealth offers increased patient privacy, and patients may see drastically reduced healthcare costs.
Key Takeaways
The advancement of reproductive justice is a complex, nuanced issue with far-reaching implications spanning from telehealth technology to human rights issues. In many ways, 2020 is poised to be a breakout year in regards to women's rights. In the aftermath of Justice Ginsburg's death, the future of reproductive justice hangs in the balance.
As citizens, we can do our part to further reproductive rights by first addressing the inequalities, whether they are financial, social, political, or a combination thereof.
Jori Hamilton