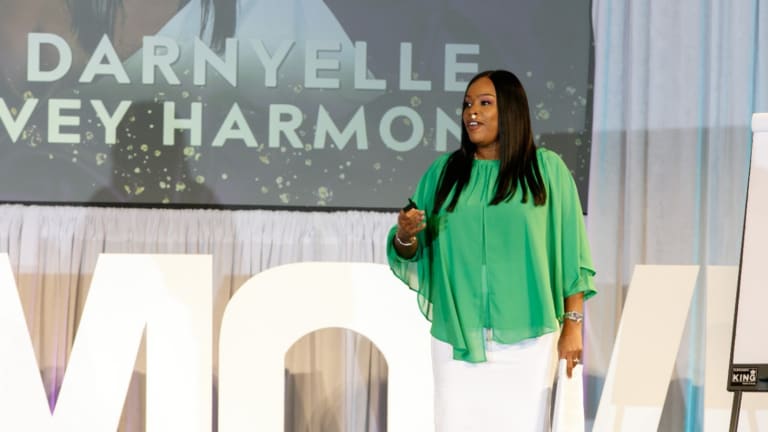 The Award-Winning Business Coach, Dr. Darnyelle Harmon Is Excited About the Three-Day, Move to Millions Live Event
Dr. Darnyelle is an expert business coach with a multi-million dollar coaching business, Incredible One Enterprises.
Being a high-achiever doesn't mean you won't come across roadblocks and hurdles, or you won't need help. You must have faced quite a few setbacks and even successfully overcame them, but now you need the motivation to reach the next level. If this is you, then Dr. Darnyelle Harmon has a special three-day live event coming up where entrepreneurs will share their stories of success and inspiration to inspire and motivate others of their kind.
Dr. Darnyelle is an expert business coach with a multi-million dollar coaching business, Incredible One Enterprises. She is one strong-headed business transformer who strongly believes in the power of self-confidence, positivity, and complete alignment of thought and goals. A fragmented personality and a divided mind are not ready for success no matter how badly we desire it. We have to prepare ourselves for success, for money, for millions, and they will come raining- this is how the talented Dr. Darnyelle thinks, and this principle is what shapes her incredible destiny every day.
She is highly intentional, inspirational, and incredibly confident. "I wear my confidence with everything that I have, and I operate as if the only reason why I don't have it, is because I haven't decided I want it yet. It's all mindset" Her confidence is the most prominent feature of her personality, and she seeks to see the same in her clients- service-based entrepreneurs. Our beliefs power our actions; if we have strong, positive self-beliefs, our actions will be unwavering and our efforts unflinching. Alternatively, questions and doubts keep us stuck despite our best efforts and sky-high dreams.
This May, Dr. Darnyelle Harmon is holding a live event for high-achieving entrepreneurs who are ready to move to millions and create legacies. She intends to teach thought alignment to those who aspire to move and leave millions. She is of the view that millions should come to you with grace and ease and not with hustle and grind that leave no place for leisure and love. This could happen only when your aim and your spirit are completely aligned. Apart from next-level wealth generation and legacy creation, Dr. Darnyelle focuses on creating and upgrading businesses to nurture the owner spiritually and financially.
Apart from Dr. Harmon's lectures, entrepreneurs will learn from each other's inspirational stories and uplifting experiences. Being in the company of like-minded people who happen to be in the same boat can really help all attendees truly understand their own situation and find out ways to break through.
Darnyelle Harmon's personality and achievements speak volumes of her beliefs, and her beliefs fuel her to achieve her lofty goals. Her upcoming live event will be an epitome of all that she believes in and intends to impart; there is a lot to learn for those who have their minds set on millions!