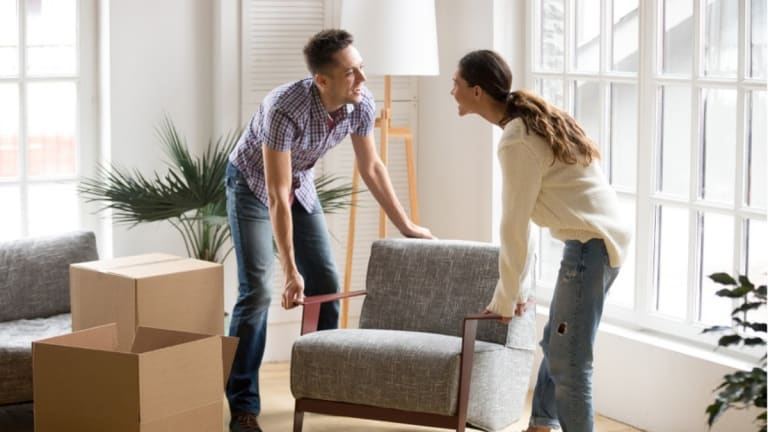 The Ultimate Moving Checklist to move your home in 2022
Sorting your household goods is very important as moving is the perfect time to de-clutter your house.
Moving home is a very complicated and stressful process and is considered even worse than a relationship breakup and job loss. Packing up your whole household is not an easy task which is further followed by transporting the goods and organizing your new home. When we talk about moving, packing is the major task that comes to our mind. However, that is not the core concern as the moving process includes many more tasks like finding the right moving company, finding a suitable house at your new location, securing a good job in your new city, applying for utility connections at your new home and; the list is very long.
Already feeling your head spin? Well, fret not, we understand the concern and are here to offer you the best. We have crafted this ultimate moving and packing checklist by the best out of state moving companies associated with Moving Apt that will guide you to have a successful move:
Create a Moving Folder
We are all aware of the benefits of keeping records so it is highly recommended to create a moving folder. You can either have a notepad to make a list of all your moving-related tasks in it or you can create an electronic folder on your laptop. Make sure you include the smallest of the tasks in the list with a timeline. It is important to complete each task within the time limit mentioned in the folder. For instance, assign time for packing, finding a professional moving company, meeting friends and family before the move, searching for a good school, and securing a good job; every small and big task should be included and completed in time.
Sort and De-clutter
Sorting and organizing your belongings is very important as moving is the perfect time to declutter your house. To do this efficiently, you can consider renting reusable moving boxes. This is an affordable way to avoid the hassle and waste that cardboard boxes imply. Additionally, some companies include moving supplies, such as a dolly and packaging labels, so there is no need to spend money on these. 
De-cluttering your home doesn't only make space for new and positive energy but also saves money by reducing your moving cost. Simply have a look around your house and take out anything and everything that you no longer use. Remove all duplicate items and oversized and undersized clothes. Take pictures of things that possess emotional importance and purge everything that no longer serves your purpose. Donate, sell, and/or throw whatever is not needed. You may have things in perfect condition but if you are not planning to use them or have not used them till now, it is a good idea to donate them or gift them to someone who needs it. Do not forget to label all the packed boxes well.
Hire a Professional Moving Company
While you may think that a DIY move is a good idea and you can save some money but it is not true. Hiring a good and reliable moving company will not only save you a lot of energy and effort but will also save money. In a DIY move, we generally calculate our moving cost wrong as many unknown expenses creep up at the last moment. For instance, you may forget to add road taxes, expenses related to moving supplies, and not to forget the cost that you may have to bear due to the damage that occurred due to unprofessional handling of goods. So, it is a good idea to hire a good and reliable moving company for the safe transportation of your expensive goods.
To hire a good moving company, make sure you choose at least three moving companies and compare their moving estimates and services. Learn about your moving company in detail; make sure they have their working license and insurance. Be open and clear all your queries in advance and leave no space for any hidden charges.
Apply for Utility Connections and Change Your Address
This is one of the most forgettable moving tasks as often people forget to arrange utility services at their new place. Make sure you apply for a new utility connection or transfer them well in advance so that you do not have to suffer after the move. Check if any repair or renovation is needed at your new home. Change address at financial institutions and for subscriptions if any.
Inform People and Places
Inform your current landlord about your move at least one month before your move. Make changes in the address at all relevant places including bank, post office, utility offices, subscription centers, and driving license, etc. Also, let your family and friends know about your move, it is a good idea to have a family get-together before you start packing your stuff.
Take Help
The feeling of having someone loving around has always been underrated. Don't hesitate and take the help of your loved ones. They would gladly help you and in fact, would feel important. Moving is a daunting task and if you are moving to a far-off place, it is also emotionally draining as the thought of going away from family may exhaust you all the more. It is wise to take the help of your family and friends while enjoying their company.
The above-said tips are very common steps that you can follow to have a smooth and successful move.