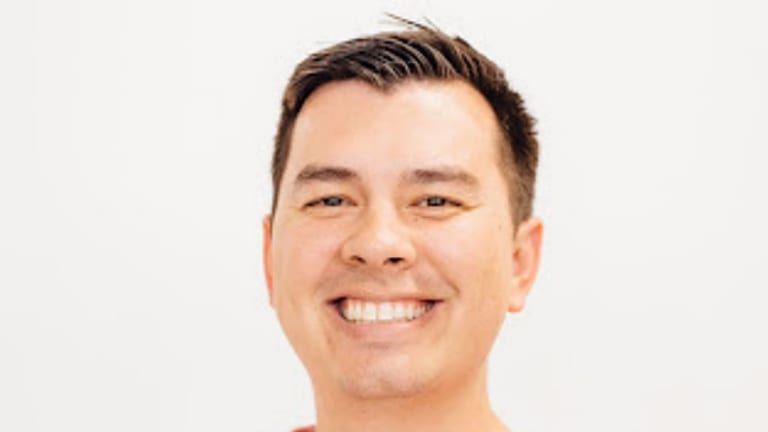 TikTok Star/Plastic Surgeon Lends a Helping Hand to Victims in Ukraine
Dr. Chiddy encourages his followers to share stories about Ukraine on social media, especially those who aren't currently able to make a monetary contribution.
When the news broke on the Russian invasion in Ukraine, millions of people across the country began searching for ways to help those impacted by the attacks. While there's a long list of charities and organizations around the world who provide support, some people found their own avenues of funding the cause. There are many different avenues of donating, and no way is necessarily the wrong way (unless you're falling victim to a scam—be careful!). When it comes to celebrities and influencers, one of the most popular contributions has been through matching funds.
Dr. Jerry Chidester (also known as "Dr. Chiddy"), a board certified plastic surgeon and social media personality, is one of the devoted influencers who supports the cause. At the start of the invasion, he and his wife, Mindee, immediately decided to extend a helping hand to the Ukrainians affected by this crisis any way they could. Together, they have been matching donations for over a week—and counting.
"Through our Instagram posts and stories, we were able to help others find ways to donate to non-profit organizations and individuals in Ukraine. Our company, The Plastics Clinic, matched $10k in donations in 4 days! That's $20k in a 96-hour span!" Dr. Chiddy says. And with their assistance, The Plastics Clinic was able to help raise awareness and donations across multiple organizations of over $75,000.
According to him, this milestone wouldn't be possible without his most reliable and charitable followers. But it doesn't stop there for Dr. Chiddy. "We've got a ways to go." he says in a video posted to his story.
His sister Michelle and her husband served as missionaries for a church, and lived in Ukraine for two years (2006-2008). During their time in the country, they met many incredible people and lived in four different cities—all of which have been under attack. The news of the Russian invasion broke their hearts, and they feared for the lives of those they still know. They instantly reached out to friends who remain in Ukraine, to see what role they could play. One person they contacted was André Zinkovski, a member of The Church of Jesus Christ of Latter-Day Saints.
André's mission to serve the Ukrainian people—by gathering food storage supplies and delivering them to families—inspired Dr. Chiddy to add a #ForUkraine story on his Instagram page. In the story, the surgeon highlights André's efforts and keeps his viewers updated on what's going on in Kharkov. "André is such an inspiration. He's literally doing amazing things, he is risking his life, driving around, getting food, getting supplies, so he can get it to his brothers and sisters."
From this experience, Dr. Chiddy's sister, brother-in-law, and several other friends with personal connections to Ukraine formed a non-profit organization known as the Collective Relief. Through this organization, they have already been able to make a direct impact in Ukraine. Within the last two weeks they have been able to relocate over 125 Ukranians, 2 truckloads of food to refugees, and over 200+ deliveries of food to those still within the war zone.
Dr. Chiddy encourages his followers to share stories about Ukraine on social media, especially those who aren't currently able to make a monetary contribution. He hopes it will raise more awareness, and show the world that amazing people and organizations really exist.
Dr. Chiddy also speaks on several approaches someone can take to donate to the cause. His #ForUkraine story is full of "how-to-help" videos and posts—including the many ways his wife, sister, and brother-in-law are helping out.
Here are some alternate ways to donate, via @drchiddy on Instagram:
1. Collective Relief http://www.collectiverelief.org/
2. Red Cross Ukraine https://redcross.org.ua/en/donate/
3. UNICEF Ukraine https://www.unicef.org/ukraine/en/donate-now
4. United Help Ukraine https://www.facebook.com/donate/337101825010055/5. USA for UNHCR http://unrefugees.org/donateukraine
Please be sure to follow Dr. Chiddy on social media, as well as his wife, Mindee; his sister, Michelle; modern-day hero, André Zinkovski; and the non-profit organization Collective Relief. @drchiddy @mindee.chidester @meeshpearson @andrepolonski @collectiverelief