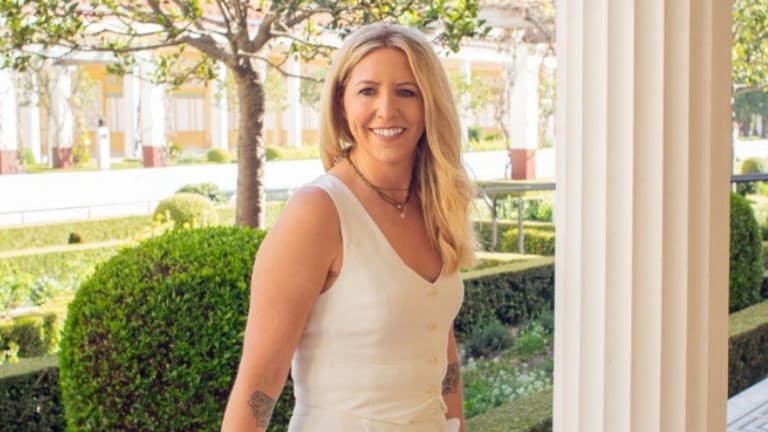 TikTok Is the Fastest Growing Social Platform — How Can You Use It For Your Business?
After joining TikTok during the pandemic to generate some leads, Wave soon realized TikTok's potential and dived right in.
TikTok is, and has been for the last 2 years, one of the fastest-growing apps out there — 8 new users join every second, 650,000 per day. Millions of entrepreneurs are flocking to TikTok to take their businesses to the next level. If your business isn't already on TikTok, TikTok coach and entrepreneur, Wave Wyld, is here to show you why this is an opportunity you don't want to miss.
After joining TikTok during the pandemic to generate some leads, Wave soon realized TikTok's potential and dived right in. Jump 2 years later, and Wave has helped over 300 clients gain a total of 5 million followers and earn a total of $19 million in revenue. It's safe to say that Wave knows what she's talking about.
Wave is living proof of the power of TikTok for business, and TikTok is not slowing down. Here's what the fastest growing social media platform can offer your business:
Reach a wider audience
TikTok has over 1 billion users — if you're searching for your target audience, this is where you'll find it. With thousands of niches, you're guaranteed to fit right in and establish yourself within your niche. TikTok offers your business the chance to grow your audience and discover fresh leads perfect for your funnel.
Build a powerful community
Community over virality — this is Wave's mantra and the first thing she teaches her clients. While TikTok is known for its virality, its potential for community makes it most valuable for your business. TikTok creates an engaging environment for you to foster long-term relationships with your leads, building a powerful community that champions your brand.
Engage and connect with your audience
TikTok is the most engaging social media platform. What does this mean for your business? It's a lot easier to engage your audience. And an engaged audience is a profitable one. Optimize your content by using TikTok trends, trending music, and hashtags to target your audience while remaining relevant. Livestreaming also offers the perfect opportunity to get to know your community and for them to get to know you.
Position yourself as an expert in your niche
By sharing educational content, you can prove to your followers that you know what you're talking about. Positioning yourself as an expert establishes your credibility and builds trust with your audience. People are not only more willing to buy from a business they trust, but whenever they have a question or problem, they'll come to you.
Boost your sales by monetizing your account
Ultimately, business owners use TikTok to market their brand and increase profits. Wave stands by TikTok as the best entry point for your sales funnel. By optimizing your profile and content, you can guide your audience down your funnel and to your offer.
Danielle Troops (@dani_trops), one of Wave's clients, can attest to TikTok's power business, "During the consultation Wave provided me with tips and guidance to grow my coaching business. Within less than a week I grew from 3.8 K followers with little engagement, to over 17k and counting. I am now turning away clients!"
In this day and age, TikTok is no longer a luxury for businesses, it's a necessity. However, to get the most out of TikTok, you need to know what you're doing. Wave Wyld can be the key to unlocking your TikTok potential, setting your business on a trajectory toward success.
To learn more about how to use TikTok to grow your business and boost your sales, sign up for Wave's TikTok Profit Lab — an online course that teaches you who to turn your TikTok account into a money-making machine.