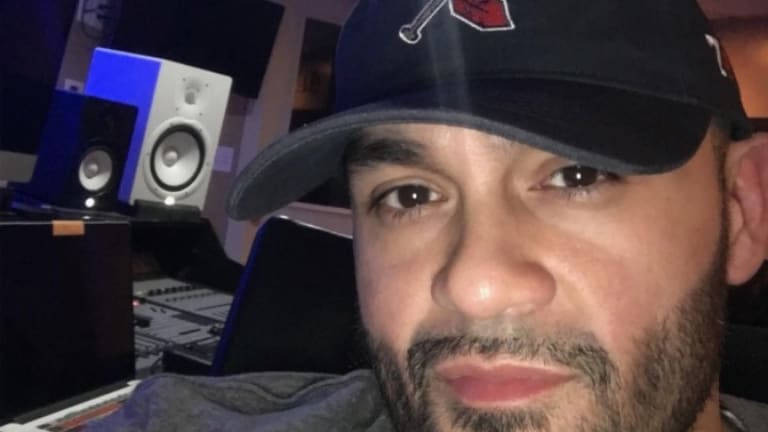 5 tips about persistence to help you become a successful music producer, from Tito Tahan
Many individuals often explore their chosen industry for greater opportunities to evolve. Some search high and low, far and wide, just to find the 'big break' they feel deserving of. There are times where many people might quit right before the magic happens. It requires a great deal of persistence to endure the uncertainty of any process and finally acquire the desired results without quitting. Tito Tahan is an impressive individual with these exact characteristics. By enduring a variety of trials, tribulations, and failures; Tito has learned from his shortcomings, which then led him to his personal version of success.
A lesson that stands out to him is finding ways to prolong his persistence threshold. He is not speaking about a medical term - what he means is how long he can keep going through a process before actually giving up, similar to physical endurance. Tito attributes his success ratio to his persistence threshold. By remaining persistent for just one more day, Tito was provided with life-changing opportunities that he would not have encountered, had he quit the day before. In addition to always having belief in himself, his perseverance helped him grow and his opportunities came in abundance.
How Tito incorporates persistence:
1. Knowledge of Self / Mindset.
Tito Tahan is a firm believer in accountability. He believes in knowing yourself, your own limitations, and your capabilities.
Tito Tahan is a firm believer in accountability. He believes in knowing yourself, your own limitations, and your capabilities. Understanding your own mindset will provide an individual with a roadmap and key points for self-growth. On the journey of growth, we experience growing pains. You may be faced with disappointment, criticism, and adversity along the way. At times you will feel discouraged by these events but instead, you should use them as motivation to do better. However, on the same token, one must know when to quit. By applying persistence to your mindset, you will grow to be more confident and with confidence, comes power. With such dedication to succeed, you will begin to build your character and personality causing your confidence to evolve. Having mentored an immense number of artists, musicians, and entrepreneurs, Tito believes that an important key to achieving your goals in life or any industry is in one's mindset and knowledge of self.
2. Being Present / Personal Time.
There are many exceptional music producers across the world but yet so many are not known because of their lack of simply being present. Being present can fluctuate from studio sessions and social media to personal time and networking. Tito says it is important to be present and in the moment. Our body speaks to us and tells us when to rest or when we are getting sick. Being present will allow you to see these signs and adjust in real-time. However, if we, as people, are too focused on the future or the past, we will miss the signs that are meant for us to see in the present time. According to Tito, "Music production is a mixture of being present; in the moment, applying past experiences and creating the future existence of the unknown."
3. Creativity / Learning.
Music producers can lack persistence in their creativity process, like any other creative, we can get burned out. According to Tito, "all creativity is collective and accessible to anyone and everyone who vibrates on the same frequency." Depending on their workflow, a producer can work on a beat for a few minutes and still be as or even more creative than a producer who worked on a beat for a few hours. However, the deciding factor about what is more creative or not can be subjective. So alignment is key with creativity. Learning how to align yourself with your passion, can be the determining factor in your creativity.
4. Perfecting Your Craft / Practice.
It is often said, any act repeated will soon become a habit. Tito says, "practice and repeat." This forms your habits and allows you to perfect your craft. If a music producer can't play instruments, you should learn. If you can't read sheet music, you should learn. If you don't know about royalties or publishing, then you should learn. Tito quotes - "I spent 4 years in the studio learning the craft of music production. I didn't go out, I didn't watch TV. I didn't do anything else other than produce music." Being persistent enough to spend years mastering your own craft will not only fast-track you into success but will also provide you with the required experience to become an expert.
5. Proper Networking / Team Building.
Tito believes that no matter what field you associate with, proper networking is a major aspect. He says that if you are unable to network effectively, then the chances of building an efficient team become slim. Networking is a key element in the music industry. Just about every opportunity is built on a relationship you have with someone else. Networking properly means not asking for something first, rather offering something first. It also means supporting others' endeavors and nurturing the other person, to grow an authentic relationship. Tito knows, to truly become a successful record producer, it is essential to remain persistent when it comes to networking. Networking is a constant effort, much like a revolving door, and in order to build strong relationships, you must continue to provide genuine interest. When it comes to building these relationships, persistence is what will distinguish you and your music from the others. According to Tito, "The relationships you nurture when networking will genuinely become your future team."
Tito Tahan is a multi-platinum record producer who gained fame for his impeccable ear for new talent and creative music for tv. He is now considered one of the industry's most sought-after sync-licensing experts with music on hundreds of tv shows, films, and more airing every season. Tito is currently on track to become one of the top A-list music producers in the film industry. To learn more about Tito Tahan, you may visit his website TitoTahan.com or follow his Instagram, Twitter, or TikTok.