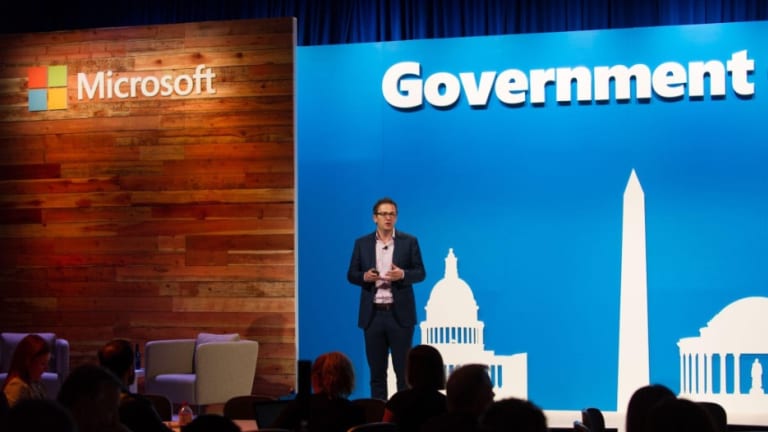 How Tom Keane and Microsoft Leveraged Product-Led Growth to Drive Smart Business
As a team leader at Azure Global, Tom Keane led a worldwide team of engineers who spearheaded Azure's adoption by dozens of countries around the world.
There are many people today who do not know a world without email, video conferencing, and a host of other tech-driven collaboration and connectivity solutions. The same can be said of a world without TVs, phones, or cars – few people would have likely experienced such a world. Development occurs gradually and incrementally until it is taken as a given, but getting there is always a story of struggle, commitment, and perseverance. Tom Keane, who served as a Corporate Vice President at Microsoft, was a key player in the cloud computing revolution that brought the fast, secure, performant, and reliable cloud services and infrastructure of Azure – Microsoft's cloud services platform – to thousands of customers around the world.
As a team leader at Azure Global, Tom Keane led a worldwide team of engineers who spearheaded Azure's adoption by dozens of countries around the world. This work included designing and launching future Azure data center regions and expanding Azure's global coverage and capacity. The service is currently spread across over 300 data centers in 65 regions and 34 countries. Tom Keane also worked closely with governments and regulators in the areas of cyber sovereignty engineering to ensure that Azure's privacy, compliance, data residency, and data security protocols met or exceeded and worked with all applicable laws, regulations, and industry needs.
Mircosoft's Smart Business Strategy Meets Government Restrictions
According to Tom Keane, some of his biggest achievements included the launch of the Azure Government Secret and Azure Government Top Secret cloud regions. He also mentioned the development and launch of a portfolio of edge devices designed to bring cloud capabilities worldwide as an important win for his team and Microsoft.
"Whether you are a mission owner, or you are building tools to support mission owners, you will have access to a very rich set of cloud capabilities," Tom Keane said. "These capabilities are available on the fabric of your choice and are easy to launch in the enclave of your choice, that too with the permissions you choose. And you extend across the technology that your team already uses to serve your mission," he said.
The goal? The goal has always been to "host the most critical, complex, and regulated workloads on Microsoft Azure" while guaranteeing that customer data and workloads are always secure, monitored, available, trusted, and compliant.
A constant challenge, however, has been to develop those cloud capabilities to conform to location-specific and user-specific needs. Redeploying new iterations of the same innovations in new markets then required a deep understanding of location-based trends, needs, and sentiments, as well as the legal and regulatory landscape and frameworks within which Microsoft, the Azure team, and Microsoft's clients had to operate.
"We always took a product-led growth approach," Tom Keane said. "We worked very closely with our largest customers, with members of the engineering team and leaders in the engineering team working directly with our customers. The goal was to understand the customer's concerns and pain points and being accessible to them and listening and responding to them." Using this approach, Tom Keane says he and his team were able to overcome some of the many concerns his clients had. "We brought humility and a willingness to listen and learn to those discussions. This was important because we were asking our customers to place their trust in us." Tom Keane noted that "This was a very significant change for a lot of people who had built careers around controlling their technology to now allow someone else to run it on their behalf. A growth mindset and being able to constantly learn and be the learn-it-all, as opposed to the know-it-all, was instrumental in our initial success with early clients."
This approach, which Tom Keane and his team initially adopted when rolling out Azure in China, proved to be an effective blueprint for future deployments. "I think that Microsoft builds some of its best technology when we listen incredibly closely to customers around how we can build technology that solves their hardest problems," he said. Tom Keane and his team eventually worked with dozens of governments and hundreds of regulatory bodies in bringing Azure's cloud computing capabilities to users all around the world.
We are now at a point where many customers may not even know much about the underlying technology or infrastructure that is powering the everyday apps and solutions that they use. However, services such as Azure – built incrementally over several years to become a facilitative, growth-focused resource for everyone – are running behind the scenes, supporting users, businesses, industries, and economies. Tom Keane and Microsoft's efforts in bringing cloud computing to the world brought about the monumental shift in the business world toward cloud computing that we see today.
Tom Keane on Limitless Cloud Compute and the AI Dilemma
According to Tom Keane, it used to be that the creativity of an engineer was limited by the amount of computing power that they could access. For example, banks, energy companies, retailers, and anyone else who had any kind of solution was ultimately limited by the number of computers they could throw at solving their problem. "What the cloud does is it removes that constraint," Tom Keane says. "Because of that, I can create a more valuable business, a more successful business, a more profitable business. I can solve customer problems better by using that technology. And that is why critical workloads are beginning to move over because they can be solved in a better way using cloud computing than they could use the legacy approaches of the past."
This, in itself, has already proven to be a global game changer, but where Tom Keane sees the biggest value-added being created is from digital transformation.
"I'm incredibly excited about what digital technology is bringing to every industry right now," he says, "from manufacturing companies thinking about what they can do with a connected car to financial services institutions thinking about what they can do with abundant compute and automated and augmented intelligence." A key point, Tom Keane says, is that while most people consider AI to be artificial intelligence, the reality is that it is more like augmented intelligence. "AI is a technology that can make people more productive and give people more insight," he says. "I don't think it is a technology that replaces people; instead, it empowers them to be more productive."
Toward that end, Tom Keane says we must be careful how and where we use AI systems. "One thing we have championed is to keep a person in the loop," he says. "Like any technology, AI can be imperfect. And I think it is important to know that you have a human there who can validate that the technology is making the right decisions. The creators of that technology must take a leading stance in the principles of how it should be used because they are closest to how it works, its strengths, its weaknesses, and its possibilities. And I think the industry should be taking the lead here and guiding government and large organizations."
The Impact of COVID-19 on Tech and Looking to the Future
Organizations that are built on digital technology tend to move faster and adapt more quickly than their legacy-tech counterparts. Tom Keane says, "I think COVID is a terrific example of where entire organizations that are built on top of Azure were able to move workforces overnight to work from home versus coming into the office without missing a beat." According to many analysts, many of the world's industries experienced two years' worth of digital transformation in as little as two months at the onset of the COVID-19 pandemic. "Much of that can be attributed to what cloud computing enabled and what Azure enabled in terms of customers being able to grow and use cloud and cloud-based resources to cover and solve problems that they had never imagined or never considered."
So what does the future hold?
Tom Keane has said that "I think that cloud providers have a responsibility. I always believe that trust is built on transparency. I can't ask you to trust me, but if I can be transparent, then you can form your own posture of trust. And I believe very deeply in that." Privacy-focused legislation such as the GDPR seem to share this sentiment, but as Tom Keane says, "I think the law is a lagging indicator. With the speed at which technology is moving, I believe that the responsibility needs to be that technology providers are taking the lead and then ensuring that laws catch up to that technology. I do not believe we should govern the speed of innovation by the speed of law."
With the power of the cloud readily available to users and businesses all over the world, there will always be opportunities for innovation, particularly where rules and regulations may have been written for a different era and may not be reflective of the way the world works today. Tom Keane says that this is where the most exciting future developments are likely to happen, and that has only been made possible by the efforts of industry experts such as Tom Keane and the expansion and easy access of enablement technologies such as Azure.