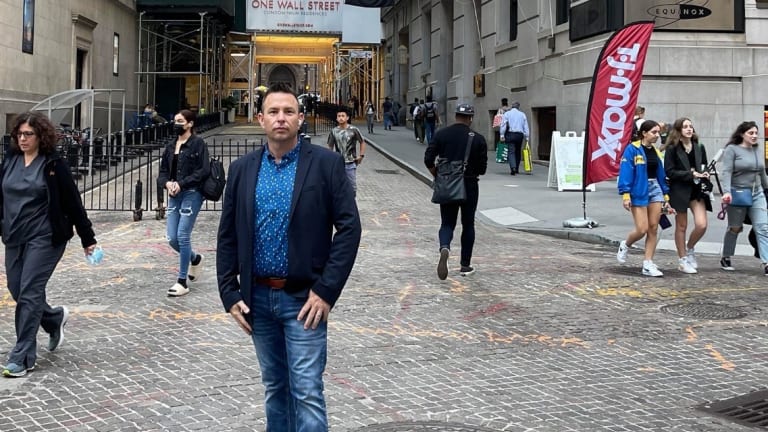 Tony Raynor—The Green Leader of the United States
Tony Raynor is one of the most prominent figures in the tree industry. He has over 25 years of experience in tree maintenance, green waste, storm recovery, and mulch production.
Tony has established a solid reputation as an expert in sustainable tree management. He has worked on some of the biggest tree maintenance deals in the country, and his work has helped improve numerous trees' health and vitality. In addition to his work in the tree industry, Tony is also an active member of several environmental organizations. He is a passionate advocate for sustainability and frequently speaks about the importance of preserving our planet's natural resources. Thanks to Tony's passion and expertise, the tree industry is in good hands.
Helping Communities Recover From Natural Disasters
Hurricanes are a force of nature that can leave devastation in their wake. In the United States, they typically occur between June 1st and November 30th, with the peak period being August through October. While they can occur anywhere along the coastline, the Gulf Coast is most vulnerable. Hurricane season often brings anxiety and fear, as well as preparations and evacuations. For those who live in hurricane-prone areas, it's a way of life.
Tony Raynor knows this all too well. As a provider of storm/disaster recovery services, he has seen firsthand the damage that hurricanes can cause. Through his company and its subsidiaries, Tony provides tree services, debris hauling, biomass recycling, and mulch manufacturing - all of which are vital in the aftermath of a hurricane. He has helped communities to rebuild after some of the most devastating storms in recent years, including hurricanes Irma, Harvey, and Maria.
As we enter another hurricane season, Tony and his team are again preparing to provide their services to those needing them most. He is a reminder that, while hurricanes may be no joke, there are people who are ready and willing to help in the aftermath.
An Environmentalist, Entrepreneur & Mentor
Tony Raynor is a man who knows a thing or two about success. As an entrepreneur, mentor, and environmentalist, he has built a career on hard work and determination. And, as he's fond of saying, "You're only as strong as your team."
It's a simple idea that has served Tony well over the years. Tony Raynor is the founder, and owner of The Sustainable Green Team, Ltd. and its subsidiaries: National Storm Recovery, LLC, Mulch Manufacturing, Inc., SGTM Fiber International, LLC, Sierra Gold Merger, Corp., Day Dreamer Productions, LLC. He has been a driving force in developing and implementing some of the most innovative and impactful environmental projects in the United States. He has a proven track record of developing and bringing creative solutions to complex problems to market. Tony uses his expertise to educate people about environmental issues and to inspire them to take action to protect our planet.
The Bottom Line
Mr. Raynor has been a notable figure in the tree and green waste recycling industry for over 20 years. He began his career by founding multiple successful trees and green waste recycling/processing facilities and services. These businesses quickly gained a reputation for being reliable and efficient, and they soon began to expand into new markets. In addition to his business acumen, Mr. Raynor is also an experienced leader. He has successfully led teams of employees and developed innovative new methods for recycling tree and green waste. Under his leadership, the Sustainable Green Team has continued to grow and prosper, becoming one of the world's leading tree and green waste recycling businesses. Thanks to Mr. Raynor's dedication and expertise, the environment is well-positioned to continue its success for many years to come.