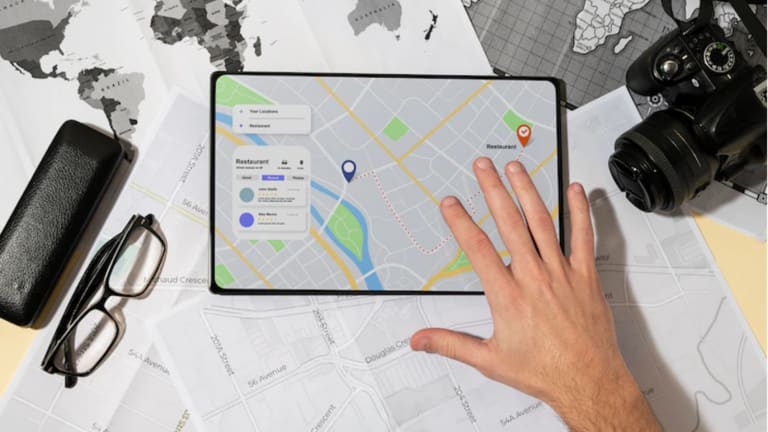 6 Tools That Every New Real Estate Agency Needs
Even the most experienced real estate brokers may find it challenging to make a transaction due to the current economic situation and the industry's intense competition.
In real estate, selling is complex. Due to a large number of realtors competing for a tiny pool of consumers, the competition can often enough get very heated. Even the most experienced real estate brokers may find it challenging to make a transaction due to the current economic situation and the industry's intense competition. However, as long as properties have to be sold, there will always be openings in the real estate industry. Below are some methods that should help any emerging real estate agency to make a breakthrough in the market.
1. Camera Drones
Since their approval for domestic usage, camera drones have become a vital component of the real estate industry. Even in remote places, camera drones can be used to obtain high-definition aerial video and still pictures. Indoors, camera drones may also present prospective purchasers with a room-by-room video guide that can help place you in a league of your own among the other businesses in your industry.
In addition, if you don't have enough money to buy an incredibly costly HD camera, you can try to make do with a more affordable model. However, it is a temporary solution until you grow your business` earnings and your agency can invest in a more technologically advanced camera drone. You can also employ the services of a drone pilot. However, there are some things you should consider before using any type of drone:
● Before you do anything, check with the local drone regulations. Usually, you can operate a drone only for your business.
● If you employ a drone pilot, make sure that they are licensed.
● You need to have drone insurance.
● Get one of your agent training and licensing.
● Ensure you check the current weather forecast at all times.
2. Customized Maps
Customized maps are a great way to show your clients different areas without overwhelming them. Have your agents create different maps to showcase the general area of the property, and you will see increased results.
You can even use pin real estate software if you want to appear as a professional real estate agency. It is a reliable method that lets you see every property listed. However, it will be useful to make a more accurate map of the prospective properties on your clients` budget bracket and interest.
3. Internal Communication Software
When working with a team, it's critical to have an internal real estate agent communication method. It is necessary to facilitate communication among all the members of a team. An instant messaging system allows you to keep up with multiple conversations simultaneously, no matter the time and distance. It will allow your agents to safely communicate with each other and share tips on how to make it as a new real estate agent.
4. Look into the 3D Printing Technology
Consider employing 3D printing technology if you're seeking a way to distinguish your team from the competition. 3D printing is a recent development, so anybody who sees it will be impressed. Do not hesitate to invest in a useful tool for your emerging team. For example, a 3D print of a property can be an effective marketing tool for promoting your listings. You can even convert this marketing strategy into a gift. After the project, give the prototype to your new homeowners as a special present.
5. Invest in Professional Video Editing
A good video is the fastest way to establish a connection with your audience. A video can be a perfect way to show off any listings, highlight customer testimonials, or even just orient yourself. Real estate agents' tech toolkits are incomplete without video. Your team will be more than grateful if you employ a good video editor and invest in some good video editing techniques. Creating and editing one's videos can be daunting, but with the proper tools, you can do it.
6. CRM System
A good CRM tool is vital for realtors in today's real estate market. Managing your customer database or automating numerous daily tasks are both made easier by CRMs. As a realtor, they can significantly simplify your job. In addition, using a CRM will make it easier for your agent to keep track of contacting customers and providing the latest update to your customers.
Bottom Line
As a team of realtors, your work can be made easier by utilizing the tools and applications discussed above. In addition, it is essential to keep up with the changes that have taken place in the real estate market and to keep your knowledge and skills current to remain competitive in this ever-evolving industry.