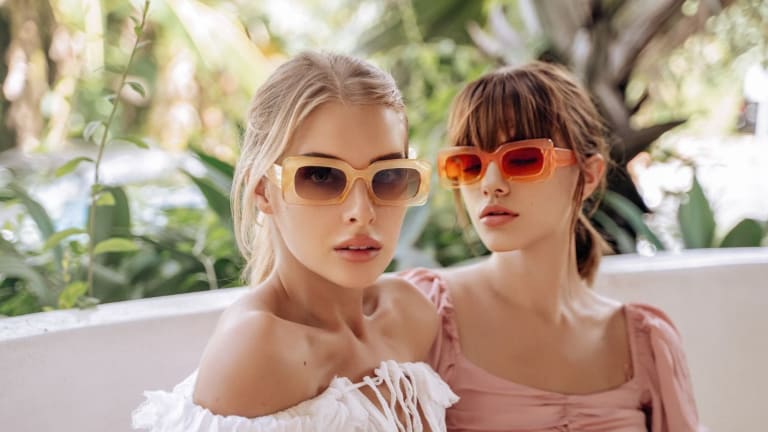 "Empowerment Is at the Core of Our Philosophy," Claims SOJOS, Top-Selling Eyewear Brand
SOJOS strives to make every woman and man feel the sensation of power and confidence.
When one of the founders of SOJOS took off from work and embarked on a vacation, she came across a strange feeling. She felt empowered, and that too from the accessories she was wearing. It took her by surprise how the stuff we use daily can implicitly contribute to how we feel.
As she returned from vacation, she gathered like-minded, passionate men and women, experts in their disciplines. She chalked out plans for a venture that later surfaced as SOJOS, a popular fast-fashion eyewear brand currently.
SOJOS strives to make every woman and man feel the sensation of power and confidence. During her vacation, the founder felt that sensation associated with their stylish, cute-looking, and aesthetically made eyewear products.
This distinguished eyewear selling brand has set empowerment at the core of its philosophy. It believes that their creatively made products with care generate a sense of empowerment in their customers, and they might be right.
Their achievements are a manifestation of it. The Amazon store of SOJOS has been an Amazon Global Stores Top 100 Chinese Export Cross-border Brand by Amazon and Amazon Global Layout Seller in 2020. The love that they have received from their customers also speaks volumes about SOJOS.
Starting in 2011, SOJOS first dealt with preparing eyewear for the local companies of Europe and America. Realizing their potential in the industry, they started their own Amazon store in 2015 with the name of SOJOS Vision, which transpired to be a great success. After a series of successful overtures, their Amazon store, SOJOS Vision, is currently one of the leading brands in the industry with a 4.88 rating on Amazon from more than four thousand customers.
And it isn't any surprise why customers choose SOJOS over other brands. When you provide excellent customer service, designs that appeal to masses, styles that suit every occasion, and so many options that it feels unfair to settle for only one pair of glasses - you, for sure, have found a way to win hearts.
If you find yourself uncertain, see for yourself. The Amazon store of SOJOS is rife with picturesque sunglasses available in all the sizes and shapes you can possibly imagine. In addition, if you want a specific pair of sunglasses for any special event, don't forget to check the products available at SOJOS - you won't probably need to go any further.
Sunglasses are, for sure, a must-have item in our daily lives. For that reason, it deserves to be elegant in its outlook, and that's what SOJOS has been doing for years. Not only are their designs worthy of appreciation, but the protection features, i.e., UV protection and polarized lenses in sunglasses, are much-needed. Hence, if you are going anywhere outside and want a trusted partner, SOJOS is here to fill the gap.