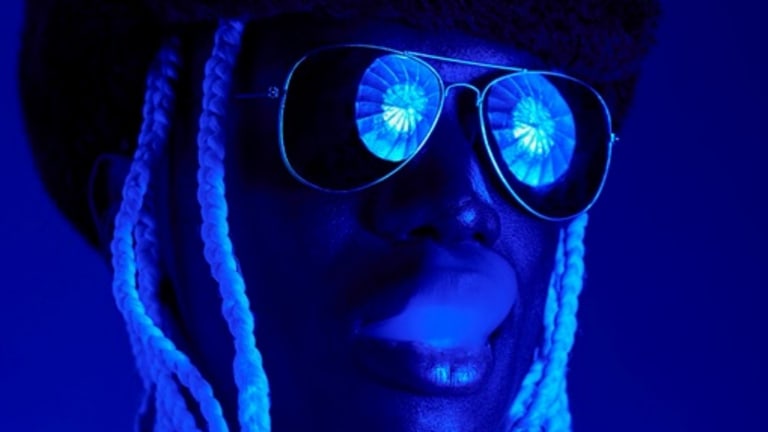 Trendsetter Kevomigzi Is Ready to Share His Story Through Music
Kevomigzi boasts over a million followers on Instagram, a testament to his influence and popularity among the youth.
Many aspiring stars create music for various purposes. Some wish to make money from writing and producing songs, while others see it as an outlet or a way to express themselves. Additionally, not everyone has the finesse to do it in style. Fashion is an underrated part of the music industry, but it is important. If you want to make it in this field, you need to be able to stand out from the crowd and look good while doing so. Kevomigzi is a rare talent that seems to have it all.
Born in Uganda on the 9th of August 2001, Kevomigzi has seen the world from different perspectives. After traveling and residing throughout different countries, Kevomigzi has finally found a home in the United States, where he currently resides. As someone who's always been interested in computer technology, he pursued a double major in cybersecurity and software development at the University of Cincinnati. Despite his busy schedule, it was during his time at university when he discovered his passion for making music.
Kevomigzi was not always interested in pursuing music. In fact, he was not even aware of his innate musical talent. However, fate had other plans for him. Unfortunately, a recent scandal that attempted to defame him triggered him to explore his creative side. The controversy pushed him to use music as a way to express his feelings and clear his reputation.
Aside from music, the young trendsetter wants to be remembered for his remarkable fashion and style. Fashion is an important part of Kevomigzi's identity; it helps him define himself. He's always on the lookout for new trends in clothes, accessories, and shoes and experiments with creative and unique looks. However, wearing classy and sleek suits is his signature style. His attire is usually understated and simple, but he can pull off bold and bright colors if the occasion calls for it.
Kevomigzi boasts over a million followers on Instagram, a testament to his influence and popularity among the youth. He's inspired many young people to dress differently, and his followers are always eager to see what he will wear next.
What sets Kevomigzi apart from other newcomers is his ability to create an emotional connection with his fans. He's not afraid to speak about his struggles and insecurities and wants others to know they can overcome them too. Additionally, Kevomigzi's fashion style is about more than just the clothes he wears; it's about how he presents himself as an artist, and this helps him connect with his audience on a deeper level.
Currently, Kevomigzi is set to release his music and officially launch his career as an artist. Although he never thought of himself as a musician, he uses his love for music to inspire and motivate others who are going through tough times in their lives. Kevomigzi's fans can expect only great things for the future; he's ready to take on the world and show everyone what he's made of.