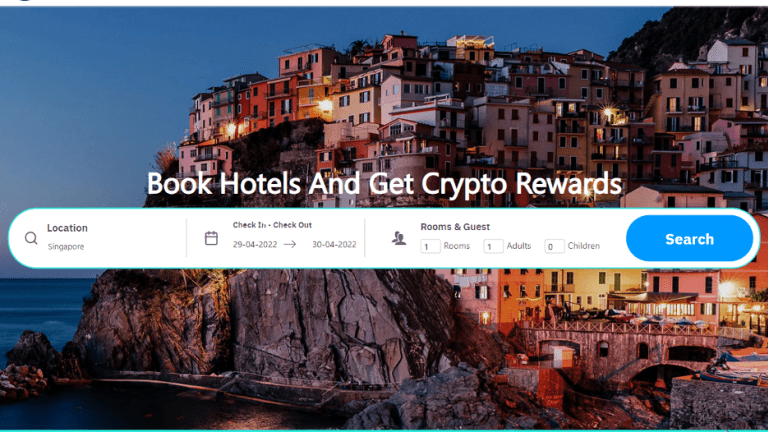 How TripCandy Is Changing Travel, Loyalty Programs, and Crypto Investment
Loyalty programs have seen a lot of iterations in the hypercompetitive travel sphere, but TripCandy offers an actual departure by utilizing the potential of blockchain technology.
Tourism is a fragmented industry as it's broken into numerous different aspects - flights, hotels, cars, etc. This eventually makes traveling a bit of a hassle for many. Besides, the traditional loyalty and cashback programs offered by travel booking platforms come with a number of downsides.
A S'porean thought leader, Jeremy Foo, has taken the initiative to isolate the significant pain points in tourism. His innovative venture, TripCandy, aims to streamline processes while building a more equitable ecosystem with the potent technological force of Blockchain. The platform pledges to evolve the travel industry's status quo, upgrade the loyalty and cashback programs and make crypto investments secure.
Loyalty programs have seen a lot of iterations in the hypercompetitive travel sphere, but TripCandy offers an actual departure by utilizing the potential of blockchain technology. This travel booking platform is built on Binance smart chain. It allows its users to book accommodation and flights with cryptos and rewards users with its native token $Candy.
With its curated booking experience, TripCandy aims to alter the way of both traveling and investing in Crypto. Leveraging the decentralized nature of blockchain, TripCandy ensures a steady and worthy flow of the currency, which is not extracted by intermediaries along the chain.
However, TripCandy's efficiency is not limited to safe and sustainable crypto investment; it strives to figure out the common travel booking-related issues. It allows you to book your flight tickets and hotels more effortlessly by narrowing down the options, which ensures that you will end up with a fulfilling booking experience.
Indeed, this enables TripCandy to set up a unique connection between the travel space and the crypto-verse, making it an out-of-the-box 'crypto-travel' solution. According to Jeremy Foo, the CEO and Founder of TripCandy, in the last few years, the popularity of cryptocurrency has seen its all-time high, which has created a different consumer appetite for using cryptos in travel.
TripCandy aims to become the best blockchain-based travel solution that will tackle the most sensitive pain points of global travelers. By collecting and hosting data from frequent international travelers, the platform strives to streamline its upcoming customs declaration and clearance.
Naturally, it will bring seismic effects on the travel space. Jeremy believes that a traveler's experience triggers numerous touchpoints like flights, restaurants, vehicle rentals, activity bookings, and, most importantly, accommodation. To make the entire booking process smooth, it's essential to count on a system that allows visitors to bypass pricey third parties and pay only for their experience.
TripCandy does this job perfectly, making things more agile, direct, and risk-free. The TripCandy team is putting in their dedicated effort to attract different demographics by enabling crypto payments. This ensures visitors will enjoy considerable interest on their part by making use of their crypto gains on luxurious and personalized travel experiences.
Additionally, TripCandy aims to replace the trend of those conventional loyalty programs that fail to offer justified value. As the organization fully controls them, they can be discontinued anytime, and users don't have the authority to claim anything against the decision.
However, as TripCandy is decentralized, its value may increase with increased market demand. Besides, travelers can choose to trade or exchange their reward points for fiat. Needless to say, this will provide them with a new way to gain value in the long run.
TripCandy's objective is to resolve typical cashback-related issues that have been bothering travelers for years. Conventional cashbacks are typically region-based, and they don't consider the effects of inflation which leads to a reduced or diminished reward value over time. TripCandy gives travelers a superfine way to bypass the said issue.
It allows travelers to invest every time they book a trip using TripCandy's portal and let them earn $Candy tokens that can be used later, enabling travelers to enjoy the real essence of being rewarded.
TripCandy has already created a buzz around the future of traveling with Crypto. Foo's robust leadership and strenuous efforts have contributed to its progress significantly. Recently, TripCandy has raised $1million from different global investors, which talks about the authenticity and potential of the venture.
Jeremy is pretty confident that TripCandy will eventually alter the conventional loyalty points, bring affirmative changes to the travel sector, and introduce the world to an all-new mode of crypto investment.