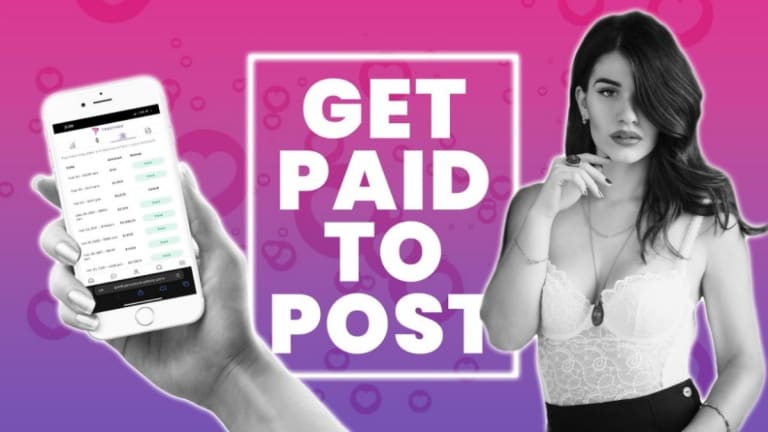 Remarkable Content Sharing Platform TrueFanz Puts Content Creators in Control
The site follows an invite-only strategy which means all creators on the platform are vetted before getting asked to join.
The digital age and the advent of new technology have made it much easier for the common folk to disseminate data and information. These innovations have resulted in impressive changes in society, including the rise of the lucrative industry of content creation.
Most commonly, people upload videos, pictures, and other material through social media sites. However, these public domains often come with a lot of unfair policies. As a result, even the most prominent accounts with a significant following can have minimal earnings.
Not only that, but they generally provide content creators with little to no protection over their intellectual properties. Cognizant of this, the intuitive platform TrueFanz gives creatives and influencers a better solution when sharing their content online.
In addition, the venture serves as an incredible vehicle for users to earn revenue. It has similarities with other subscription sites where creators are able to release paid exclusive content for their community.
But on the other hand, a number of things separate TrueFanz from the competition. First off, the US-based and veteran-owned brand utilizes top-of-the-line technology and features, including screenshot detection. It also offers higher and faster payouts, thus providing its users with a smoother, more secure, and better overall experience.
On top of that, the site follows an invite-only strategy which means all creators on the platform are vetted before getting asked to join. Not only that, but it prohibits pornographic and explicitly sexual content, which are rampant on other sites.
This awe-inspiring decision deliberately ensures that other creatives who wish to share their unique skills, talents, and hobbies will have an avenue to thrive and grow their following. Whether their interest is motocross, trucks, cars, the outdoors, or tactical guns, they can showcase that on the site.
As its brilliant founder Tim Branyan perfectly explained, "On TrueFanz, you can let your biggest supporters become active participants by offering them VIP access to your content. You give them access to exclusive content, community, and insight into your creative process. In exchange, you get the freedom and flexibility to do your best work while achieving your goals!"
The remarkable entrepreneur's motivation for pursuing the project is finding a sustainable solution to the significant setbacks content creators experience on traditional social media platforms. The venture addresses issues such as demonetization, not getting paid enough because of limited monetization features, shadow banning, limited reach due to unfair algorithms, censorship, and the lack of freedom of expression.
Because of its well-thought-out strategies and dedication to content creators, TrueFanz is shaping to be the best content-sharing site on the market. The one-of-a-kind site has helped influencers realize that having a lucrative career in content creation is completely possible with the right platform.
Moving forward, TrueFanz plans to scale its success and reach a wider audience. But most importantly, the brand remains committed to its vision of putting creators in control. It aims to help millions of creators and influencers around the world get paid for their hard work and creativity online.