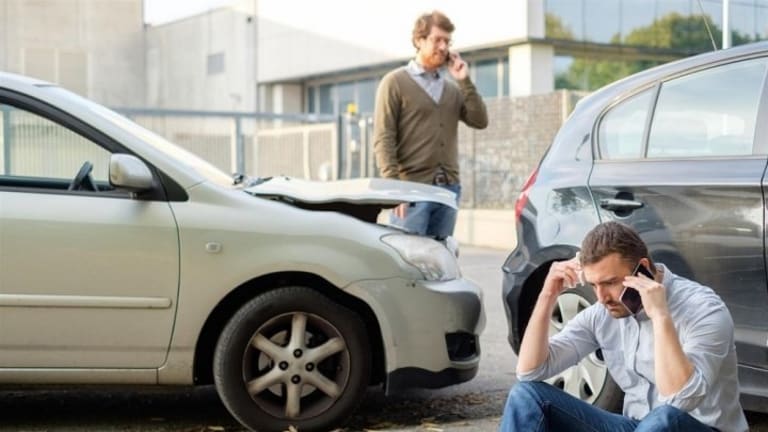 What You Need to Know and Do if You Are a Passenger in an Uber Accident
If you are unfortunate enough to go through this experience, you may know, or can imagine, that it is very traumatic, especially if you don't live in the area.
Taxis are something many of us use on a weekly basis, especially Ubers. They are quick, convenient, easy to order, and tend to be good value for money. Although a taxi ride in an Uber is useful to us, it can also be a risky experience and can quickly turn into an inconvenience if your taxi driver crashes the vehicle. The risk of having more serious injuries to your head, face and brain can be intensified due to the high possibility of you hitting your head on the plastic or glass partition that can be used to separate you and the driver in the car.
If you are unfortunate enough to go through this experience, you may know, or can imagine, that it is very traumatic, especially if you don't live in the area.
If you are unfortunate enough to go through this experience, you may know, or can imagine, that it is very traumatic, especially if you don't live in the area. However, you should still be able to claim for compensation from the driver and the company the driver works for. This is to cover for lost wages and emotional trauma. If you have been involved in an accident caused by your taxi driver, here are five things you should know and do right after the accident.
Seek Medical Treatment
Even if your injuries appear to be minor, the first thing you need to do after you are involved in an accident is to visit your doctor. When you do this, the fact you had to seek medical treatment will be documented. If your injury or condition is confirmed, and you are entitled to compensation after the accident, then you will be able to use it as evidence to claim more for the trauma you have gone through. Some injuries, like damage to the brain, pain in your back and neck, and internal bleeding might now appear to be just as serious until weeks or more after the accident.
Speak to the Police
Right after the Uber accident has occurred, it is advisable to contact the police. Once they get to the scene of the accident, they will be able to carry out and write up a police report, which can be used as evidence when it comes to making a claim. You should try your best to acquire a copy of the police report.
Gather Up Evidence
You need to try everything you can to gather the evidence you may need when you make a claim for compensation. First, take photos of the crime scene, which includes all the vehicles involved and the damage they have inflicted, the area it happened, and any visible injuries you, or anyone else may have. Next, try your best to get a witness and some footage. Check out the area for cameras, such as traffic cameras or CCTV. Get the contact information of your witness(es), have a conversation with them about the incident, and record what they have to say. Again, this can be used as evidence. When it comes to confirming the cause of a crash, a witness can be extremely beneficial.
Find Legal Help
After any car accident, you will need to contact an attorney as soon as you possibly can. You will need to make sure that they are experienced and understand the rules surrounding am Uber accident. The attorney will be able to negotiate with all the necessary insurance companies on your behalf. Once this is complete, if required, a lawsuit will be filed. This needs to be done fast so that it's complete before the statute of limitations expires. If you are looking for a reliable Uber accident attorney, we'd recommend visiting arashlaw.com who are a California based firm that can help guide you in the right direction. You can fill out a quick form on their website to get a case review and you'll happy to hear that you don't have to pay anything unless they win.
The Damages
Insurance policy legislations and protocols are currently all over the place when it comes to peer-to-peer ride-hailing companies like Uber, making it hard to pinpoint who the financial and liability responsibility belongs to after a car crash. Currently, the insurance Uber has will cover passengers who are injured by an accident, but this could potentially be secondary to the personal insurance of the Uber driver. If the accident was caused by the other driver involved, then their insurance company will most likely cover any damages that occur. This area of the law is complicated, but whatever happens in an Uber accident, you will definitely get a fair payment for any injuries that may occur along the way.
It can be difficult to do so due to the adrenaline, stress, shock and potential injuries, but keeping yourself together is extremely important if you do find yourself in this kind of situation. The more evidence you have, the chances of you receiving the compensation you deserve are dramatically increased. Just make sure you gather everything you possibly can, especially the correct contact information of everyone involved, such as all the drivers (including the Uber driver), any passengers, and any witnesses you may find.
Emily Roberts
Sponsored