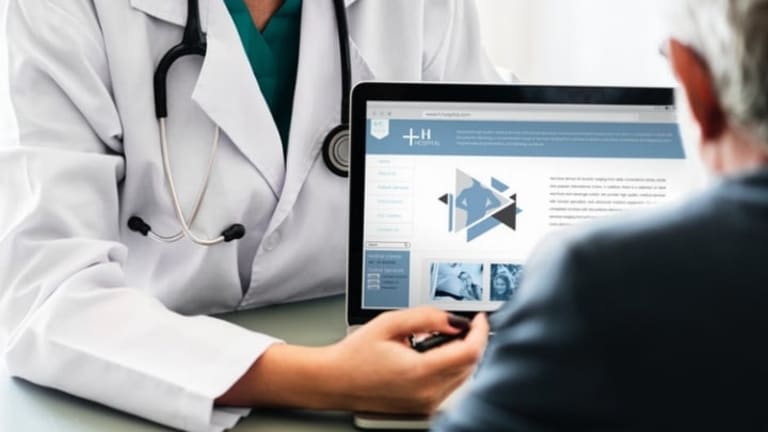 How to Actually Understand Health Insurance — and How Good Your Benefits Are
Ginger Abbott: Illnesses and injuries can be costly, and even regular hospital visits, surgeries, and other medical-related appointments can add up over time.
You never know when your health could set you back
That's why health insurance is a crucial investment for everyone to make. Perhaps your employer offers a health insurance plan, or maybe you're debating whether to self-insure yourself and your family. Either way, understanding the basics of health insurance can help you choose a plan that's right for you and comes with good benefits.
No matter what your health is like, it would be best if you got health insurance. Anything can happen in an instant that can put you in poor health. And if you're not covered, you will end up paying more than you bargained for.
Although health insurance is something most Americans have, many health insurance consumers have low health care literacy, and they may not fully understand health insurance. This causes frustration, and it can be a struggle to find a plan.
Fortunately, this guide will help you actually understand health insurance and understand how good your benefits are so you can be more secure in your expected or unexpected health situations.
How Health Insurance Works
How does health insurance work? If you have home or auto insurance, it works similarly. Health insurance is there to save you from financial woes if something happens with your health. Illnesses and injuries can be costly, and even regular hospital visits, surgeries, and other medical-related appointments can add up over time.
Illnesses and injuries can be costly, and even regular hospital visits, surgeries, and other medical-related appointments can add up over time.
Health coverage ensures you aren't stuck paying for these expenses out of pocket. It helps you pay for doctor's office visits, hospital stays, emergency medical care, preventive care, and prescription drugs. It's a plan or policy that covers a percentage of the bills for these things.
When you get health insurance, you make a contract between yourself and your insurance company. Once you purchase a plan, you'll become a member of that plan, which can be through Medicare, Medicaid, an employer, or an individual health care plan. There are further distinctions between self-insured and fully-insured plans. Knowing the details gives you peace of mind that you're covered from expenses.
Every month, you'll pay the insurer to ensure you're covered. That payment is called a premium. If you get insurance through an employer, the employer will pay part of that premium. With that plan, when you visit a health care provider, you and the insurance company split the cost, which you can do in one of two ways:
Copay, deductible, and coinsurance: Copays are a small fee you usually pay for office or emergency room visits. You'll also pay a deductible every year for things not covered by the copay. Then, you pay your coinsurance, which is your part of the total bill. All of these are what you pay out of pocket, and the insurance company pays the rest.
Deductible and coinsurance with no copay: These work the same way, but you don't pay a copay. These plans are generally less expensive.
From there, the insurance pays your doctor after the insurance company gets the bill.
Choosing a Plan That's Right for You
When choosing a health insurance plan, you want to take your time and ensure you're getting one that meets your needs and isn't costing you more than it's worth.
If your employer offers a health insurance plan, it's usually more cost-effective than searching for one on your own. If not, you can browse through your state's marketplace or purchase health insurance through a private exchange.
There are many types of insurance plans, so compare them before deciding on a health insurance policy. You should also compare out-of-pocket costs and the benefits that come with each plan. Eliminate any plans that do not include your primary care physician. Make sure the plan you choose pays for regular and necessary care for yourself and your family.
Do You Have Good Health Benefits?
Finally, you want to ensure you have good benefits with the health insurance plan you choose. Here are some ways to check if your benefits are worthwhile:
What percentage of your plan does your employer pay?
Is there a low deductible?
Does it offer coverage for things you need, like medications, physical therapy, infertility treatments, and so on?
Does it allow you to receive treatment whenever you need it?
Ultimately, make sure the plan you choose covers everything you need. About 40% of those living in the United States would rather have better health insurance through their employer than a pay raise. That proves just how vital health insurance and the proper benefits are for everyone.
Find the Health Insurance You Deserve
Now that you have a better understanding of health insurance, it might be time to look at your policy or search for one if you don't have health insurance. You never know when your health can take a turn, so it's better to have health insurance than take a risk.
Ginger Abbott