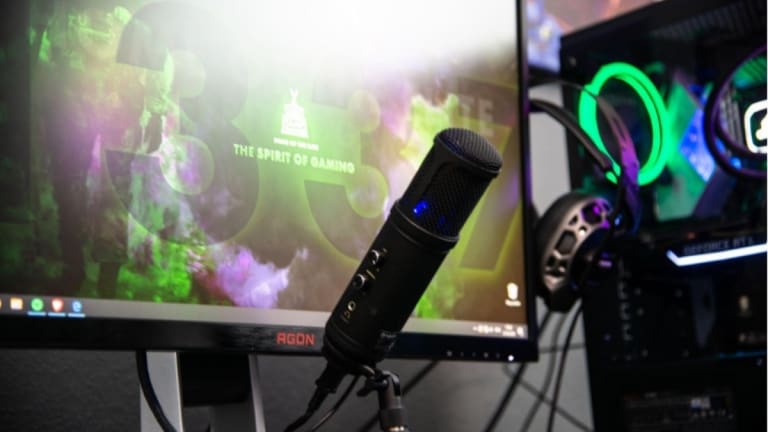 Unregulated Casino Streams to Be Banned on Twitch: What Are the Regulatory Thresholds?
The streaming company has finally decided to ban illegal betting and gambling on its platform. Find out what this means for streamers.
After years of silence, Twitch finally decided to forbid the streaming of illegal gambling on its platform on September 21, 2022. This decision has been in the works for a long time, but several controversies and events pushed Twitch to change its policies even sooner.
Abraham Sliker's Debts
A number of streamers revealed that another content maker, British streamer Abraham "Sliker" Mohammed, owes his peers between $200,000 and $300,000. The strong push for the ban of gambling on the platform started at the beginning of September 2022, and this was the straw that broke the camel's back, as it seems.
Sliker claimed during a live stream that he had used the funds he had borrowed from other streamers and video game industry experts to pay off debts related to sports betting. This led to a determined effort to remove any unlicensed gambling content from Twitch.
Twitch's Gambling History
Twitch announced on September 21 that it would prohibit all gambling-related content on websites not subject to American gaming laws. One of the sites that are going to be affected by these changes is Stake, which has spent millions on sponsorships for some of Twitch's top content producers. However, fantasy sports, poker, and sports gambling content are exempt from these changes.
If the streamer falls under legislation of a regulated market, they will be able to continue streaming casino games. One such market is New Jersey. NJ players are able to enjoy online gaming ever since the market became regulated in 2013 and NJ online casino no deposit bonuses allow them to experience new betting platforms with no risk.
With a nearly ten-year history of gambling, Twitch has established itself as the leading platform for influencer marketing for a variety of unlicensed gambling websites that accept virtual currency, in-game items, and other non-fiat payment methods.
Twitch has been silent on gambling despite substantial controversy in the past when American regulators fined some game developers. By doing nothing, Twitch has failed to address the issue and, many would argue, has helped expose young members of society to unregulated gambling and the issues of irresponsible gaming.
Nevertheless, something forced Twitch to change its policies, which is rather odd considering all the previous lobbying by numerous online content makers.
Streamers' Reaction to Gambling Changes
Matthew "Mizkif" Rinaudo, Imane "Pokimane" Anys, and Devin Nash, three of the biggest names in streaming, were publicly planning a boycott if Twitch did nothing. Due in part to the site's gambling policy, Nash had already left Twitch; he now makes his content on YouTube.
The issue of gambling was the main topic of conversation among the majority of the top creators on the website over the weekend, and it got even more heated when Tyler "Trainwrecks" Niknam, one of the most well-known streams of gambling content, accused Mizkif of covering up another friend's sexual abuse.
Naturally, the conversation heated up more and more until Twitch lost its cool. Twitch will start banning unlicensed gambling content on October 18.
Considering how big this form of streaming was over the past years and how many popular streamers participated in it, this could force some backlash from the streamers and the community. Many streamers have already expressed their displeasure with the changes and are planning on switching platforms.