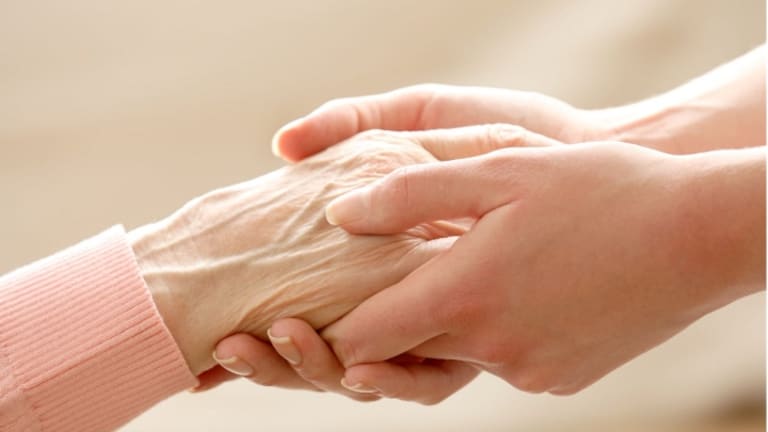 Getting safe urgent home care during the COVID-19 pandemic
Whether you require a short-timeline test or you're seeking out a mail-in-option, you'll not have to struggle to visit a testing site or public-health clinic.
As new COVID-19 cases continue to break daily records in the United States, there is a spike in demand for urgent care. For a growing share of the country's population, urgent care is becoming the go-to health care destination. This is because Americans are seeking out COVID-19 tests more than ever.
America's coronavirus testing push has relied on state health departments, pharmacies, and hospitals to accommodate the exploding demand. According to the Urgent Care Association, the urgent care industry is preparing for the worst of the COVID-19 pandemic as the third wave of the pandemic begins to sweep across the country.
Need urgent healthcare without exposing yourself to the COVID-19 pandemic? Well, it's possible to get home care, either in person or virtually. Health care providers observe coronavirus precautionary measures to keep you safe.
Getting a COVID-19 test at home
Whether you require a short-timeline test or you're seeking out a mail-in-option, you'll not have to struggle to visit a testing site or public-health clinic.
It's always important to ensure you're coronavirus-free before traveling or while working at home. After all, we don't want to infect the vulnerable people - children and the elderly, or even spread the virus unknowingly to another state. Thankfully, getting a quick COVID test at home from an urgent care service has now become easier. Whether you require a short-timeline test or you're seeking out a mail-in-option, you'll not have to struggle to visit a testing site or public-health clinic.
Ready provides general urgent care services that assist local communities during any health crisis, including the COVID-19 pandemic. People with flu-like symptoms, such as body aches, fever, a sore throat, a persistent cough, and shortness of breath can get prescreened for COVID-19 remotely at the comfort of their home.
If you live in New York City, Washington D.C., Baltimore, Shreveport, Baton Rouge, Houma, New Orleans, Las Vegas, Reno, or Los Angeles, you can take advantage of convenient telemedicine services at home. You will safely receive personalized medical advice by consulting with a knowledgeable medical provider. During a virtual visit, your healthcare provider will first determine if testing for COVID-19 is appropriate.
PCR (Polymerase chain reaction) Covid-19 Saliva Test
In a PCR test, the presence of an active coronavirus infection is checked when a specific DNA extracted from a saliva sample is multiplied into billions of copies. It has a very high level of accuracy and can confirm the presence of the COVID 19 virus for anyone with symptoms. A PCR test result allows you to make the right decisions about protecting yourself or self-isolating to protect others.
For an urgent home care service, the entire process can take three to five days. After a saliva sample has been collected and taken for testing, the lab can take up to 72 hours to process your results. Home care representatives help you interpret your test results and guide you accordingly on the next steps.
Unlike the nasal swab, which many people find uncomfortable, sample collection using a saliva test is less invasive and makes voluntary testing for all age groups much easier. Additionally, you'll not have to leave your home; Ready sends a medical professional to test for coronavirus to your home.
COVID-19 antibody testing
COVID-19 antibody testing detects specific proteins (IgG and IgM antibodies) produced as the body's immune system responds to COVID-19 exposure. Regardless of whether a coronavirus infection produces noticeable symptoms, a positive test result is indicative of a current or past COVID-19 infection.
The test involves the extraction of a blood sample, and it takes much longer to get the results, unlike an antigen test. If COVID-19 antibodies are detected, it could imply that the coronavirus may have invaded the body and it was trying to create immunity against it. Researchers are yet to determine whether a COVID-19 survivor is fully protected from future infections.
At-home COVID-19 treatment
If you contract coronavirus, but are only experiencing mild illness, Ready can offer urgent healthcare services to help you recover at home. In most cases, symptoms last a few days, and people with the virus feel better within a week. The home treatment service involves relieving symptoms, including taking pain killers, resting, and taking fluids. With healthcare expenses increasing each day, home-based care is safe and will save you a lot of money.
All you need to do while at home is to follow the doctor's recommendations, including isolating yourself. If you have any questions about treatments, you can talk to a professional from Ready Responders. Older people and those with existing chronic medical conditions, such as diabetes, heart, or lung disease, may be at higher risk of becoming seriously ill when infected with COVID-19. As such, they should consider isolating themselves from coronavirus patients under a home care service. The COVID-19 is still contagious, and in our communities; Ready can provide safe, urgent home care today!