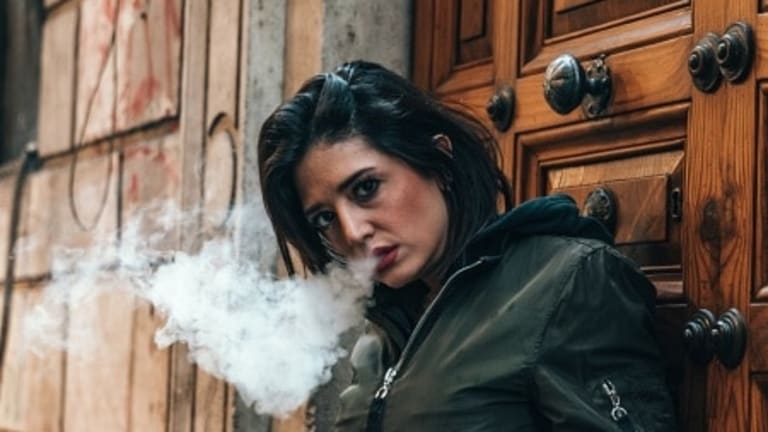 What's the Best Type of Vape Kit for Beginners?
You may not know it yet, but the day when you buy your first vape kit will turn out to be one of the most important days of your life. Buying your first vape kit is the first symbolic step toward a tobacco-free future. You know that tens of millions of former smokers around the world have already been able to quit successfully with vaping, and you could be the next one. It's just a matter of finding the right vape kit for your needs and choosing an e-liquid flavor you love – and making it work!
The first step, though, when you buy your first vape kit, is deciding which vape kit is going to be the one for you – and what's where this article will help. With so many great vaping devices on the market these days, there is no reason why you shouldn't end up with something that you absolutely love. Deciding which type of vape kit will work for you is simply a matter of understanding how the different types of devices differ. Let's dig in.
A Full Vape Kit Is Always the Best Option for a Beginner
A starter kit includes the vaping device itself along with the tank or pod that stores your e-liquid and vaporizes it.
When you're ready to start shopping for your first vaping device, your best option is always a store like Vape Juice that sells a wide selection of full vape starter kits. A starter kit includes the vaping device itself along with the tank or pod that stores your e-liquid and vaporizes it. The only thing that you need to add is e-liquid, and then you'll be ready to start vaping.
Along with full vape kits, the other type of vaping device that you can buy is a device only. Bare devices are for people who prefer to buy their vaping devices and tanks separately, and that's not generally the best choice for a new vaper. It's much simpler to buy a full starter kit because you'll know that the device and tank will be compatible with one another.
Pre-Filled Pod System
The simplest type of vaping device is a pod-based system that uses pre-filled pods. Pre-filled pod systems are the types of e-cigarettes that you'll usually see in gas stations and convenience stores. They're only a little larger than tobacco cigarettes, and they store their e-liquid in pre-filled pods that you use until they're empty and then throw away. The major benefit of pre-filled pod systems is that they're the simplest vaping devices to use. All that you need to do is keep the device charged and replace the pod as necessary. When you want to vape, just puff.
Sleek design and simplicity are two major benefits of pre-filled pod systems, but pre-filled vaping devices also have two major drawbacks. The first drawback is a limited flavor selection. Due to legal restrictions, vaping devices sold in the United States with pre-filled pods or cartridges can only have two flavors: tobacco and menthol. Refillable vaping devices do not have that restriction and are available in all flavors. The second drawback of pre-filled pod systems is that they're expensive in comparison to refillable devices. A pack of pre-filled vape pods usually costs about the same as an entire bottle of e-liquid.
Refillable Pod System
Partially because of the higher daily cost of using a pre-filled pod system – but even more because of the extremely limited flavor selection – a refillable pod system is almost always the best type of device for a new vaper. A refillable pod system has the convenience and small size of a pre-filled pod system along with the added benefit of the fact that you can use any e-liquid flavor on the market rather than just tobacco and menthol.
A refillable pod system has the same pick-up-and-go simplicity as a pre-filled pod system. The only difference between the two is that a refillable pod system comes with an empty pod that you'll fill yourself using bottled e-liquid. Although keeping your pod full is an extra maintenance task, you'll quickly find that it's quite simple to open the pod's filling plug and add vape juice when the pod starts to get low.
Vape Pen
A vape pen is a cylindrical vaping device that's a bit like a wide permanent marker in shape and size. If you're new to vaping, you can think of a vape pen as occupying the halfway point between the small pod-based devices that most beginners use and the large, colorful vape mods that fill the shelves at most vape shops.
Vape pens aren't usually the types of devices that new vapers use. You might consider buying a vape pen if you're a very heavy smoker with an unusually high nicotine intake, though, because vape pens almost always generate significantly more vapor per puff than pod systems. Often, they also offer many times the battery life.
If you decide to try a vape pen as your first e-cigarette, you should buy one designed for the same mouth-to-lung inhaling style that you use as a smoker. A vape pen offering the ideal airflow characteristics for that inhaling style will have a mouthpiece about the same size as a cigarette filter.
Vape Mod
Vape mods are the fanciest, most capable and most expensive of all vaping devices. As mentioned above, brick-and-mortar vape shops usually specialize in vape mods because their customers tend to be experienced vapers rather than people who have just made the switch to vaping.
Most vapers eventually do trade their small pod-based vaping systems and vape pens for larger and more powerful vaping devices, but a vape mod usually isn't the ideal type of device for a new vaper. That's because almost all vape mods include tanks designed for direct-to-lung inhaling. That's not the inhaling style that most new vapers prefer, and it's also not possible to use the direct-to-lung inhaling style with the higher-nicotine e-liquids that you'll likely want to use when you're first making the switch from smoking to vaping. There will be plenty of time for you to try the biggest and best vape mods in the future, but you should probably avoid this category when you shop for your first vaping device.