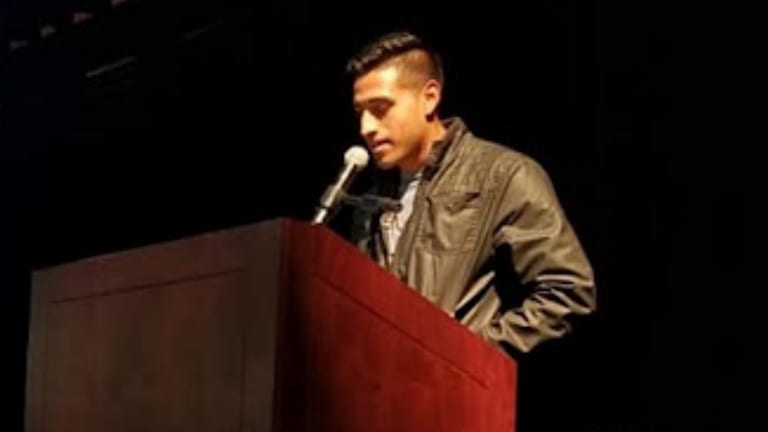 Victor Parra Is a Turnaround King Who Is Inspiring Our Children
Many young people see Victor as a role model, and rightfully so.
You would struggle to find a more inspiring story, than that of Victor Parra. The pro soccer star turned entrepreneur had a very rough start in life. During his youth, his mother suffered periodically with her health and this resulted in Victor living in foster care group homes for a couple of years. His father was completely out of the picture and he didn't have many family members to count on, so in many ways, you would be forgiven for thinking Victor must have felt quite lonely as a child. This is probably part of the reason why he now dedicates much of his time, giving free talks to school students all around the USA. Many young people see Victor as a role model, and rightfully so.
Thinking back on his childhood, Victor recalls ''it was tough because I was living with a bunch of kids I didn't know, who all had their own challenges, it was difficult but soccer helped me''. Parra went on to achieve many accolades including becoming the first ever NCAA Division 1 student athlete to accomplish being "Valedictorian" and he also went on to sign a professional contract in Europe for Argozelo in Portugal's second division Liga Pro in 2017. However, this was only the beginning for Victor Parra.
Victor met his current business partner, Edgar, in Silicon Valley and this marked the beginning of his journey as a real estate investor. His partner taught him everything he knew about real estate investing and now the pair are partners in a very successful private investment group. Victor praises his partner as someone who was and is a great mentor to him and showed him the way.
Parra said being introduced to the world of real estate was a real eye opener and he realized quite quickly what an amazing opportunity it was to become successful, which did not depend on his physical abilities or wellness, unlike soccer. Victor also says he loves real estate as it allows him to utilize his various skills including his work ethic, leadership skills and consistency. All of which are characteristics which he learnt during his soccer career.
For more on Victor Parra, you can follow him on Instagram.