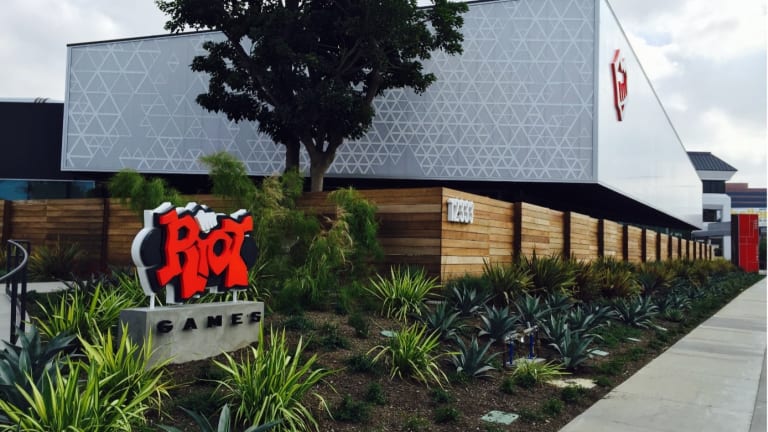 What makes LA so appealing to the video game industry?
Over 900 video game companies are operating across California. And in LA alone, the industry giants are too many to count.
Los Angeles and video games share a long history. While Tokyo remains the world's undisputed capital of video games, LA is close behind. From Naughty Dog to PlayStation, some of the most prominent game publishers call the City of Angels their home. Los Angeles has also played center stage in hundreds of gaming entries. So, what is it about the city that captivates developers and gamers alike? We look at LA's lasting influence on the gaming map.
A hub for global gaming talent
Over 900 video game companies are operating across California. And in LA alone, the industry giants are too many to count. PlayStation and Electronic Arts settled in Playa Vista, Riot Games and Activision Blizzard in Santa Monica. Leading international juggernauts like Nintendo also picked the city as their foreign base, while hundreds of smaller-sized independent businesses took advantage of a thriving ecosystem to make a place for themselves.
LA's dominance in the interactive entertainment market soon led the city to become a hotspot for world-class events. One of the staples of the gaming scene, the E3 launched in 1995. The first LA Games Conference paved the way in 1988. And Hollywood was a definite influence on LA's soaring interest in video games.
Hollywood's role in LA's gaming supremacy
In the early 1980s, Pixar's tapping into computer-generated graphics drew talented professionals to Los Angeles. Over time, LA's CGI developers would jump ship and apply their animation and motion capture skills to the burgeoning gaming industry.
Video games also opened up promising career paths for Hollywood actors as voice acting took off. Some of the biggest names in the field started small before landing career-defining roles, like Troy Baker's performance as Joel in Naughty Dog's The Last of Us. Similarly, Steven Ogg went from dubbing GTA 5's Trevor Philips to acting in hit shows like The Walking Dead and Snowpiercer.
As voice acting gained more critical recognition, big-name actors jumped on the bandwagon. From Keanu Reeves appearing in Cyberpunk 2077 to Mads Mikkelsen and Norman Reedus in Death Stranding, Hollywood A-listers proved a powerful marketing strategy to sell new games. And the lines increasingly blurred between the seventh art and video games.
LA cinema inspires games and vice versa
Readily available celebrities and professionals versed in ground-breaking animation technologies fuelled the gaming growth in Los Angeles. But Hollywood also boosted the industry with the first video games based on movies. The trend started in the 1980s with the 1985 Blade Runner video game. Many games followed, such as Activision's Die Hard in 1991, Rare's Who Framed Roger Rabbit in 1989, or SEGA's The Terminator saga throughout the 1990s.
Hollywood would also inspire the iGaming industry. Software providers like WorldMatch and Novomatic developed several Hollywood-themed machine slots. Whether in the U.S. or faraway lands, they made it possible for gamblers to feel like traveling to LA in online casinos. Top gambling websites offer an extensive selection of slots and table games like roulette and even live poker sessions. Localized games also cater to players in all regions, such as Indian teen patti. What's more, bonuses and promotions are available round the clock for punters to fund their bankroll.
And the link between gamers and movie buffs only grows stronger. But Hollywood producers no longer settle for selling their film rights to game companies. Instead, video games have become the hottest source material to bring to the silver screen. Uncharted and the Sonic sequel broke records in 2022. Netflix adaptations were as successful. Incidentally, Amazon is reportedly working with Bethesda on a Fallout adaptation, bringing video games and cinema ever closer.
A wildly popular setting for video games
New York City might be the world's most popular video game setting. But Los Angeles comes second place in the U.S. as it stood as the backdrop of over 160 games. From mystery point-and-clicks like Hotel Dusk: Room 215 to Call of Duty installments and just as many race games, Los Angeles is as versatile on console as on the big screen. The city even inspired one of the most successful titles of all time, as GTA 5's Los Santos conjures some LA vibe. And with the gaming industry booming worldwide, LA's love story with video games isn't ending soon.