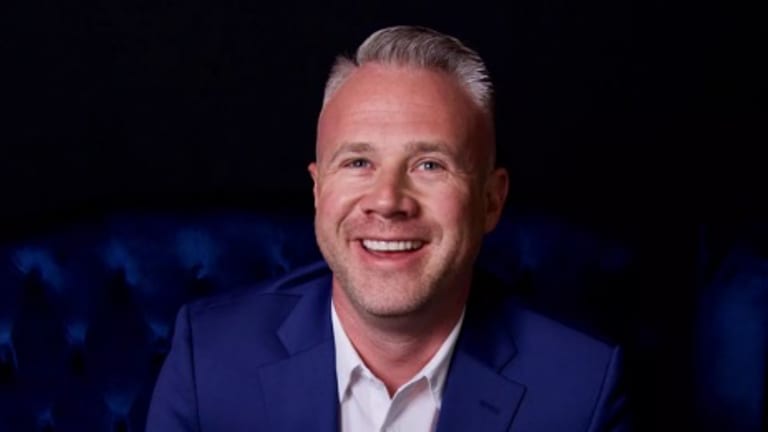 How Virtual Assistants Can Help You Grow Your Business
Goodliffe realized he could simultaneously tap into two passions: helping others and building a business.
Craig Goodliffe will never tire of being asked how he's able to successfully run multiple business ventures and still have time for himself outside of work. Between running a successful real estate business and leading business training for thousands of people every year, he is still able to thrive and carve out personal time. One day, when a colleague asked him, "How do you do it?" Goodliffe's answer was, "I have a great assistant."
At the time his colleague asked this question, Goodliffe had recently hired a virtual assistant (VA) from the Philippines. The move turned out to be life-changing, not only for his VA, Daphne, but for Goodliffe as well. Seeing how employing skilled VAs from the Philippines greatly improved their standard of living, Goodliffe set out to kill two birds with one stone: bring good jobs to the skilled workers of the Philippines, and provide business owners with talented assistants for an affordable price.
The result was Cyberbacker.
The Basis of Cyberbacker
"A Cyberbacker is someone who has your back," explains Goodliffe. After hiring Daphne as his own VA, Goodliffe helped some of his fellow business owners and entrepreneurs find their own. The positive feedback was almost immediate. Colleagues could now focus on the tasks necessary to scale their businesses as skilled VAs took over administrative tasks such as SEO, social media management, appointment setting, video editing, and more.
Goodliffe realized he could simultaneously tap into two passions: helping others and building a business.
Goodliffe's start-up placed 120 virtual assistants, called cyberbackers, in 2018. "After that, it just grew," he marvels. "Today, we've created over 3,000 jobs." In line with his passions, the cyberbackers hired by Goodliffe have access to profit sharing opportunities and a living wage that allows them to maintain a comfortable lifestyle in the Philippines. In turn, the company provides extensive training and support to give business owners industry-leading talent to help them grow their businesses and get their lives back.
The Benefit of a Cyberbacker
Anyone who has started a business can tell you that you can easily work 24/7 and still feel like there are not enough hours in the day. Founders can also probably tell you that they are not equally skilled in all areas of building and maintaining a business. Some of the administrative tasks are better handled by trained professionals.
Cyberbackers help founders and CEOs save valuable time every day. The positive impact that cyberbackers can have on a business owner's time savings and bottom line makes them a great addition to any company with a plan to scale. When business owners don't have to worry about manning their own schedules, working out their own SEO, or chasing down sales leads, they can focus their talents on business-building tasks. The work of the VA makes every workday more efficient and productive.
When a business approaches Cyberbacker about bringing on one of their VAs, they are matched with a hand-selected cyberbacker, trained to fit the specific needs of that business. One of the primary benefits of working with a cyberbacker is the cost savings. Because the gross national income per capita is so much lower in the Philippines than in the United States, cyberbackers can work at a fraction of the cost of a US-based assistant.
"When you look at the great people you can hire over in the Philippines," Goodliffe says, "the savings are astounding. You can hire a professional for $1,500 to $2000 a month."
Moving Forward Towards Total Disruption
Since its inception and rapid growth, Goodliffe has taken Cyberbacker into a new realm: franchisement. Currently, Cyberbacker is the world's only VA franchise opportunity and is poised to grow tremendously in the coming years. In their first year of franchising alone, the company added 23 territories in the United States. Now, they have their eye on expanding globally.
With more people choosing to work remotely, and more companies accepting that this may be the future of work, Cyberbacker is growing its presence at precisely the right moment.
To Goodliffe, there's a stark difference between a traditional VA and a cyberbacker. This difference has informed the success and growth of Cyberbacker, and keeps business owners and employees loyal to the mission. Instead of just providing generic VA help to founders, Cyberbacker is creating strong, lasting partnerships.
I think the pace of our growth is reflective not only of our commitment to our clients and the breadth of expertise that our team brings, but of our unique business model," Goodliffe told The Top 100 Magazine. "We strive to partner great individuals to clients who share their same values because like-minded individuals working toward the same goals have the highest capacity of growing."