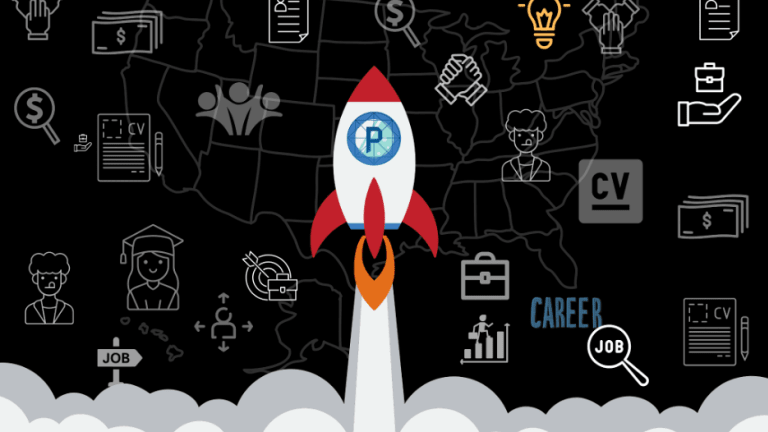 Beyond Virtual Job Fairs: How Premier Virtual Is Improving the Hiring Process with the Virtual Recruitment Suite
The Virtual Recruitment Suite makes it possible for businesses to move beyond simple event hosting, leveraging cutting-edge technology to create 24/7 hiring opportunities.
As more companies embrace the possibilities of running virtual and hybrid job fairs, hiring platforms are growing increasingly popular. Even with many businesses and a large segment of the workforce returning to physical offices, virtual career fairs and recruitment technology remains a valuable resource for companies that are searching for their next great hire.
However, virtual job fairs are not the only way that a virtual recruitment platform can help a business grow and thrive. At Premier Virtual, one of the nation's leading recruitment software providers, they have developed the Virtual Recruitment Suite – a robust and versatile platform that can serve many different purposes.
The Virtual Recruitment Suite makes it possible for businesses to move beyond simple event hosting, leveraging cutting-edge technology to create 24/7 hiring opportunities.
Video Capabilities
One of the key benefits of the Virtual Recruitment Suite is the power of video – enabling hiring managers and people leaders to meet with promising candidates from anywhere in the world. No longer are organizations bound by single hiring events. Instead, they can use group video to narrow their field of prospects, 1-on-1 video interviews for a more personal experience, and video resumes, bringing candidates to life in ways that traditional resumes cannot achieve.
It represents not only a tremendously convenient tool but a massive time and resource saver. Instead of flying a candidate from Los Angeles to Chicago for a sit-down interview, recruiters can meet through video, speeding up the decision-making process and freeing resources to be reallocated to other key areas of the business.
Record Keeping and Tracking
The Virtual Recruitment Suite features a robust ATS program, allowing hiring managers to automate interview scheduling, produce live reports, and create a custom lobby and booths for any future hiring event. That means that virtual job fairs no longer have to be limited to a specific time and place. Instead, candidates will have the freedom to meet with recruiters anytime.
By generating thorough records on their potential hires, recruiters finally have a more efficient way to track candidates and move them clearly through the hiring and onboarding process. Instead of having to use several different systems – one for scheduling, one for interview notes, and a third for process flow, everything is available in one convenient location, providing managers with a complete and clear overview whenever they need it.
Ease of Use
Perhaps the most significant benefit of the Virtual Recruitment Suite is how easy it makes the recruitment process. Before virtual job fairs, recruiters were forced to secure booth space, set up their location, and wait for candidates to arrive. Even then, there was no guarantee that they would make the right hire from such a limited pool.
Virtual job fairs make it much easier to organize a hiring event and draw from a much larger candidate pool. Hiring managers can use QR codes for hybrid events, opening the door for both in-person and virtual interviews. And with the Virtual Recruitment Suite's 24/7 Virtual Hiring Room, recruiters can organize a new event any time they want, inviting a steady stream of candidates and ensuring that they always have access to the right prospective hires at the right time.
Virtual job fairs have changed the ways that organizations find and secure new talent for important positions. Premier Virtual's groundbreaking Virtual Recruitment Suite takes it a step further, offering all-in-one services that promise to speed up the hiring process both now and into the future.
To learn more about Premier Virtual and their revolutionary Virtual Recruitment Suite, visit www.premiervirtual.com.