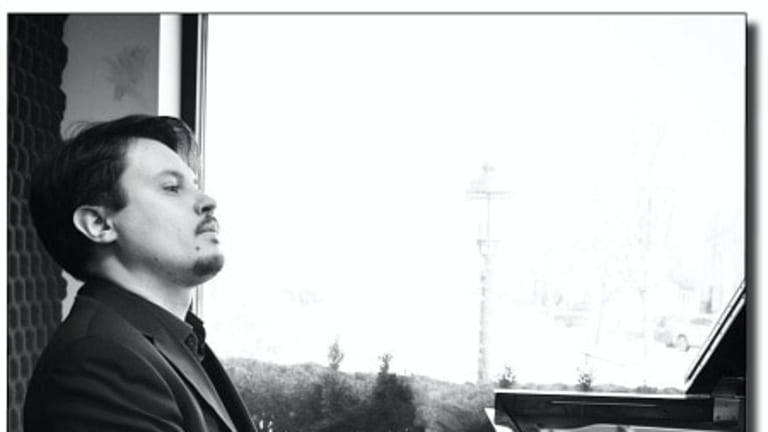 It's never too late to learn an instrument, says 'Music Without Borders' winner Vladimir Tiagunov
ladimir Tiagunov: For Tiagunov, music has always been fascinating because it is a language that doesn't need words to convey feelings.
Playing the piano, strumming a guitar, or beating a set of drums - whether you are 8 or 80 years old, it's never too late to learn a musical instrument. So says a world-renowned solo pianist and 'Music Without Borders' winner who has been playing piano since he was a mere youngster growing up in Temirtau, Russia.
Vladimir Borisovich Tiagunov, 30, who holds many certifications, titles, and degrees in music, has played solo and chamber music in concert halls in Germany, Spain, Poland, Ukraine, Russia, and throughout the United States. His recent album, 'Classical Piano: The Essential Masterpieces' has garnered huge success on all major digital music streaming services (Spotify, Apple Music, Itunes, Pandora, and YouTube Music.
"Music is one of the greatest joys of life," he said. "If you've always dreamed of playing an instrument, I tell people to do it at any age, why wait? Choose what you like and start learning all about it, find someone who can teach it to you, and then continue practicing it for the rest of your life."
For Tiagunov, music has always been fascinating because it is a language that doesn't need words to convey feelings.
For Tiagunov, music has always been fascinating because it is a language that doesn't need words to convey feelings. "Music expresses our emotions in a way that words cannot describe," he adds.
Tiagunov knows a thing or two about what it takes to be a dedicated musician and a formidable piano teacher, which he has been since 2016. Many of his students are Laureates of international piano competitions, something he is very proud of.
Tiagunov himself began playing the piano when he was just six years old and was accepted at the Children's Music School No. 5 in Nizhny Tagil, Russia. It was there that he gave his first solo recital at the age of 9. He later attended the Nizhny Tagil College of Arts in the pre-college program in 2005 and later the Chelyabinsk State Academy of Culture and Arts - Russia. While there, he was a student in the class of world-famous musician, honored artist of Russia, Professor Yevgeny Levitan.
Five years later, in 2010, Tiagunov took first prize in the international music competition "21st Century Art" in Kiev, Ukraine. By 2013, he graduated with a Master's Degree with Honors and decided to relocate to the US in 2014. By 2016, he graduated from the Artist Diploma program in the class of Professor Tamara Poddubnaya at the Long Island Conservatory of Music in Albertson, NY.
Since his arrival in the US, Tiagunov has represented Steinway and Sons at showcases at Smith Haven Mall and Roosevelt Field Mall in New York. He is regularly invited as a jury member at international music competitions such as Manolov International Music Competition, Long Island Conservatory Soloist Competition, and International Piano Competition at Gould Academy.
Additionally, he has a vast number of recordings from concerts, including such works as the "Op.10" by Chopin, "Wanderer Fantasy" by Schubert, "Pictures at an Exhibition" by Mussorgsky, and "Appassionata" by Beethoven among others.
The Best Mentor
Music has always been in the pianist's blood from as early as he can remember. He said, even though his father was an engineer, he knew how to play the piano, and taught Tiagunov the basic principles of playing.
"My father always encouraged me to practice piano from a very young age," Tiagunov said. "After giving my first piano recital at my music school, I just kept playing. While I love to perform for an audience, it gives me such pride to see my students excel at playing the piano and witness first-hand how much they love it too."
Sponsor