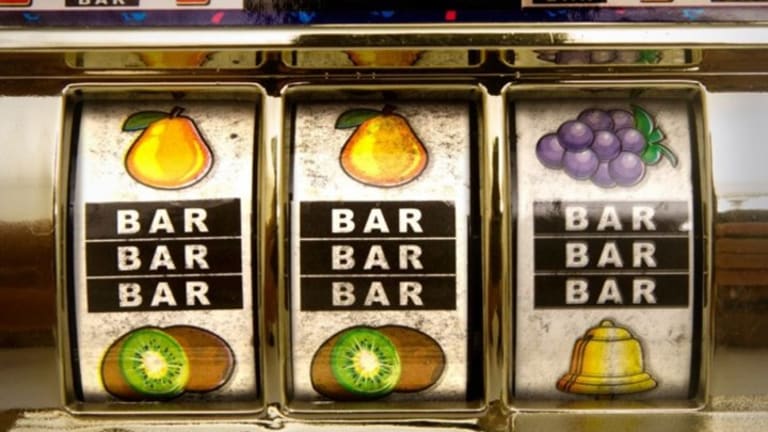 How to Determine the Volatility of Slots
Dean Fergusson: When trying to determine the variance of casino video slots, such as Jammin Jars Slot, players can use a range of tactics, some of which require the use of free slot demo modes.
Volatility is a phrase that commonly floats around slots limbo. The term refers to the amount of risk that is involved with a game while disclosing how much and often it is expected to provide winnings. Usually, there are three types of volatility – low, high, and medium.
When a slot has low volatility, it is expected to provide punters with wins frequently but in small portions.
High volatility sets, on the other hand, space out their payouts, but the risk that comes with the wait is made worth it since the wins are sizeable.
Medium volatility games lie between these two variations and dispense winnings in moderation with regards to intensity and size.
When trying to determine the variance of casino video slots, such as Jammin Jars Slot, players can use a range of tactics, some of which require the use of free slot demo modes.
Play the Game
Engaging in a slot machine proves to be the most efficient way to tell whether it has high or low variance. The results of its volatility are best determined by playing numerous rounds, which can be anywhere between five hundred and one thousand spins. During gameplay, keep track of the results of each round and how often they come by. The intensity with which bonuses are granted should be monitored along with the credit payouts.
It is advisable to use the free versions of games when determining how volatile games are to reduce the risk factor that comes with the venture. When using actual cash, even when playing with the smallest stake, a lot of money is spent in the long run. The demo versions eliminate the use of real cash by providing fun credits to use as stakes. Even with fake money in use, the variance of games remains the same, which means the results can be used to determine their volatility even when using real money. Although this method is useful in determining the actual variance of games, it can be time-consuming since a lot of rounds have to be played to come up with the final results.
Inspect the Paytable
Every game includes a paytable that gives punters a sneak peek at how much they will receive for each combination that is landed. The values displayed in this section are usually adjusted according to the stake that is placed in some sets, while in others, they are constant. Often, slot games that offer low payouts are generous with their winnings, while those that offer large winnings tend to space them out for rare hits.
Players can determine the lowest value by looking at the least valuable icon and what it pays for the appearance of three of them, which is usually the smallest combination. Since the wins in low variance slots are generally small, they are granted in more intensity to cover for the fact. However, this cannot be used as a definite telltale since some games with small wins also space out their winnings while others with considerable amounts tend to award gamblers often. This option is commonly used to identify high volatility games.
Bonus Intensity
Slot games are some of the most popular carriers of bonus features among all casino games, which is encouraged by their extreme random nature. These additions are usually featured in varying intensities depending on the game being played. The higher the number of bonuses included, the lower the hit frequency gamblers can expect. Normally, bonuses act as a boost to the winnings provided without players having to use any wagers. Therefore, when a lot of them are in place, punters have a high chance of walking away with more than what they approach the set with. Software developers level the playing field by making their hits rare.
The magnitude of the bonus also determines how often it is hit. For instance, if a slot has a free spins bonus of only three rounds, it is likely to be landed more often than one with twenty. Basic wilds are usually the most commonly hit of any rewards in games since their only function is to complete winning combinations. Others like free spins, multipliers, Pick Me offers, and other bonus features can be used as real determining factors for slot volatility.
Read Game Information
Some online gaming software developers spare gamblers the trouble of trying to determine slots' volatility and provide the information. This data is often included in the paytable section of games along with the RTP rates. Alternatively, software providers include a separate Help page that redirects gamers to another tab where further information on the set is provided, including its volatility. The three options, which are high, low, and medium, are used as descriptions by the gaming firms to tell the variance of each set. In some cases, players have to visit the provider's page to attain this information.
Check the RTP Rate
Each game is built with a Return to Player rate, which is determined by the developer. These rates are usually displayed to give a theoretical projection of how much gamblers can expect in winnings. RTP percentages are determined after examining games over a long period, which can be for thousands of rounds. Therefore, they are hypothetical in determining future wins. Nonetheless, they serve as useful indicators of what to expect in a game when it comes to payouts. The higher the RTP rates, the higher the chances of landing winnings. Therefore, low volatility slot machines tend to have high Return to Player rates that can reach up to 99%. High variance games, on the other hand, tend to come with more significant risks. Therefore, their RTPs are lower.
Read Reviews
Slot games have a large fan base that has seen the growth of online review sites to provide information on their favourite sets. Usually, these sites come in handy with details like the layout of the games and their RTP rates. Some reviewers take it a step further and include the variance of the game. The variance of the reviewed sets is a standard inclusion in all the games listed on such sites' portfolios. By checking these sites, punters save themselves the trouble of having to determine the volatility on their own.
Check the Software Developers
Online gaming software developers that have sizeable portfolios have a mix of slot volatility rates. However, a good number of them tend to lean towards one option, even when others are featured. For instance, NetEnt is famous for the creation of slots that fall in the high variance category such as Narcos, Dead or Alive, and The Wishmaster, among others. Microgaming also falls on this list with options like Break Da Bank Again and Immortal Romance.
Some of the ways of telling the volatility of games are simple such as reading reviews and checking their information. Others, on the other hand, demand a lot more dedication, such as playing the sets for hundreds of rounds. Punters should note that as much as volatility tells the risk that comes with playing a game, it cannot be used to determine the wins that will be collected at the end of a gaming session.
Sponsored